Some of the links on this site may be affiliate links. This means, at no additional cost to you, I may be paid a small commission if you follow the links and make a purchase. Learn more here.
You've probably heard "avoid processed food" and "processed food is bad for you". But maybe you're not sure what people mean by "processed food", and what's so bad about it. And how do you even avoid processed food if you want to?
Keep reading to find out exactly how you can transform your diet (and your family's diet) to a real food diet…for good.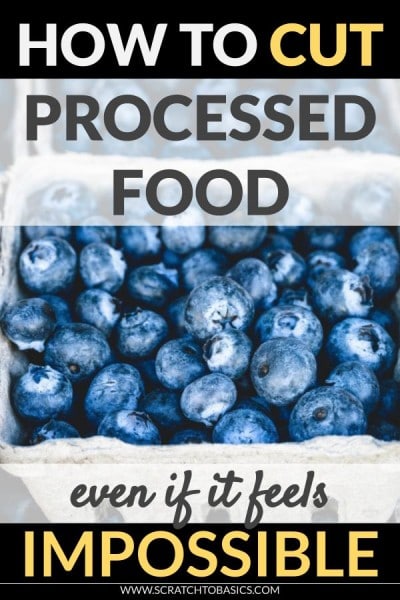 In this three part series, we're talking about:
If we want to avoid it…how do we do that?
Let's review a bit before we get started…
What is considered a processed food?
Think about food and where it comes from. Food comes from plants or animals. Now think about what the food looks like on the plant. If it looks different when you pick it out at the store, it's processed.
But there's certainly a spectrum of processed food.
There's minimally processed food like bagged salad greens, dried food, frozen fruit and vegetables, and food that's been preserved with just salt. You might already "process" some of your own food at home using these methods.
Then there's the moderately/heavily processed food. Some examples are cake mixes, crackers, boxed dinners, granola bars, salad dressings, and sauces. All are processed and preserved by adding something other than salt (like sugar, flavorings (artificial or natural), chemicals, etc.).
These moderately/heavily processed foods are the foods I refer to as "processed food" from here on out.
What does processed food do to your body?
Eating a diet full of processed food does a few things to your body:
It prevents you from eating more nutrient dense food.
Processed food gives your body "emtpy" calories, so you need to eat more often to get the nutrients you need. Which can easily lead to weight gain.
Creates an imbalance of salts and sugars. When processed food has hidden salts and sugars in it, it's hard to know what you're actually eating, and what those hidden ingredients are doing to your body.
Sucks the energy out of you (from blood sugar spikes or not enough nutrient density).
why you should cut out processed food?
Processed food is full of refined oils, refined sugar, and refined salt. In addition to these refined ingredients, you'll also find chemicals, fillers, and artificial flavors and colors to make it taste or look a certain way.
These refined ingredients are basically heated, and "purified" (aka stripped of their nutrients) so they have a longer shelf life.
I'm not sure why we think we can eat this stuff and still be nourished and energized at an optimal level. It just doesn't make sense.
Related: 10 Heavily Processed Foods To Avoid Like The Plague (That You Probably Ate This Week)
Are you trying to lose weight? Do you wish you had more energy? Do you have a disease that you wish your body would help you heal? Are you hoping to live a long and healthy life?
Eating a diet of real, whole foods can help your body get the nutrients it needs to function properly, and even heal itself from disease.
How to Avoid Processed Food?
So we've covered what is processed food, and why we shouldn't be eating it. (If you haven't read them yet, go back and read the first two parts of the series.) And maybe you think it's a good idea to limit your processed food intake, or eliminate it all together. Is that even possible?
Absolutely! If you want any new habit to last, it's a good idea to take it one step at a time and make a plan. Here are the steps we'll talk about below.
Find your "why"
Become aware of what you're eating
Stop buying processed food
Clean out your cupboards
Make a plan for obstacles
90/10 rule (or 80/20)
After all that, I'll give you two awesome options to help you take the next steps.
Find your "why"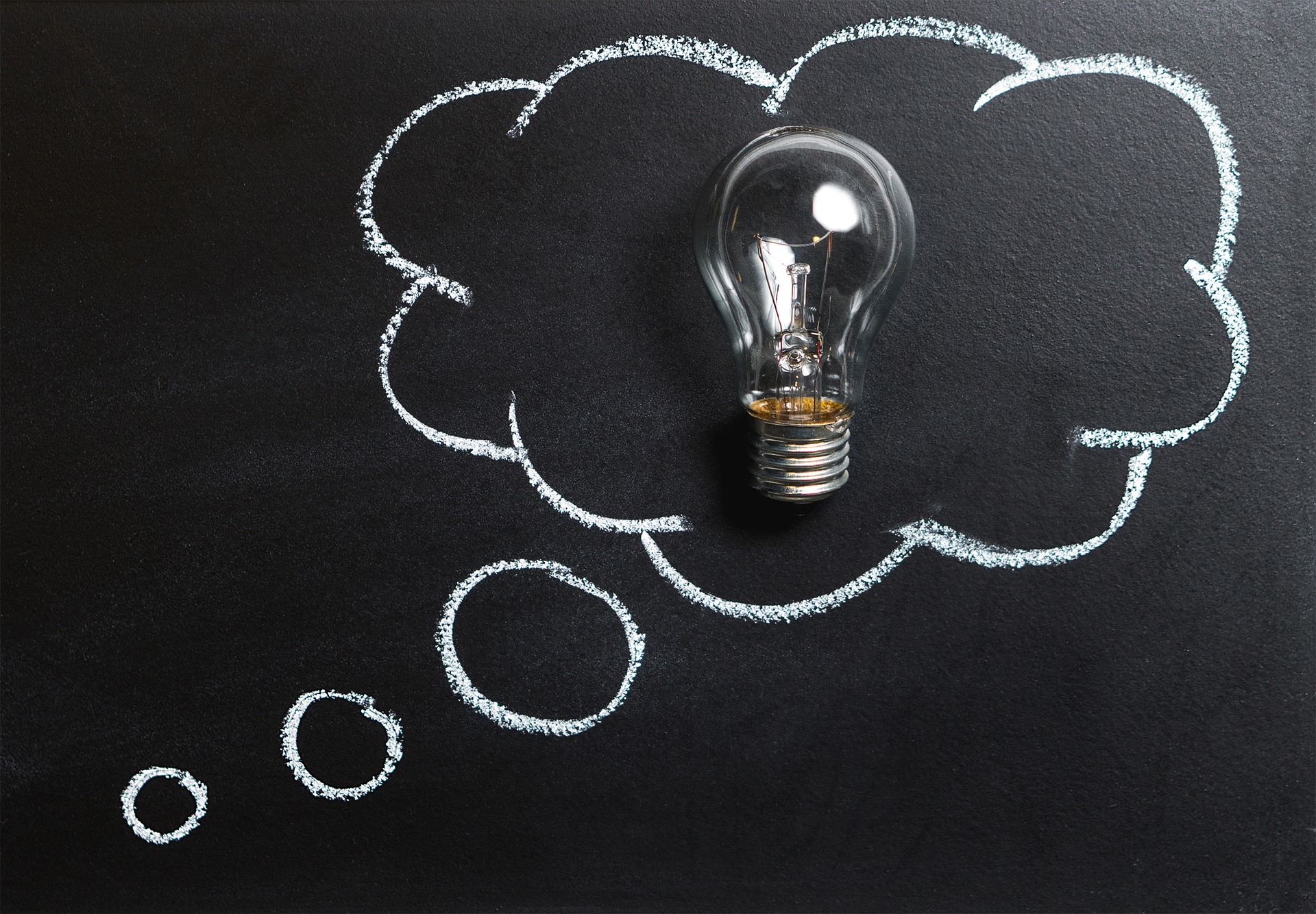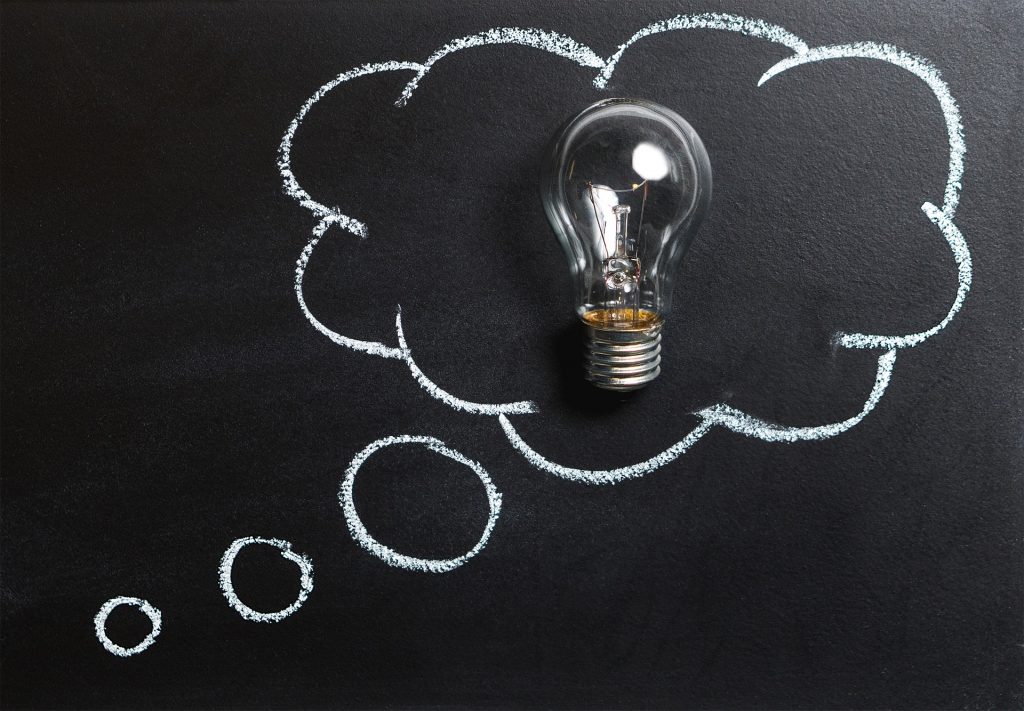 Before you even start thinking about changing your food habits, I think it's extremely important to figure out why you're making the change.
Because I could give you all of my reasons for cutting processed food, but that wouldn't help you stay motivated for long.
If you're hoping for lasting change, figure out your "why".
Maybe it's so that your health problems will fade, or go away. Or maybe it's to teach your kids about healthy eating and how to make good food choices. Maybe you're desperate to lose those extra 20 pounds of baby weight that never "fell off".
And maybe your "why" is something totally different.
That's okay. It's yours!
When you figure it out, write it somewhere you'll see often. You're bound to hit some hurdles in this journey. Keeping your "why" visible can keep you motivated.
Read the Ingredient List
The first step in eliminating processed food is to realize what you've actually been eating.
The best way I've found to do this is to look at the ingredient list. Instead of looking at the front of the box that tells you all the wonderful things about the product, turn it over and read the ingredient list.
Related: Tips For Decoding Food Labels
If you don't recognize the name of an ingredient, look it up. Usually if you don't recognize an ingredient it's because it is manufactured, not grown.
These are the ingredients to be very cautious of and try to avoid when you can.
If you do this each time you go to the store, it won't take long for you to be more aware of what exactly you're eating.
Becoming an informed consumer means being skeptical of the marketing claims on the front of the box. Once you know what you're eating, you can start to make better decisions.
Don't Buy heavily Processed Food
Once you're aware of what you're eating, the next step is to stop buying the food you're trying to avoid. Start small and ease into this.
Here are a few ways you could do this:
By category. First pick a food category that you usually buy at the store…maybe chips or crackers. Now, find a healthier alternative to the store-bought version. Take a few days or weeks to make the change, then pick a new category, like sides, meals, or desserts. Here are some great substitutions for common processed foods.
By meal. Start with breakfast and eliminate processed food from your breakfast routine. Spend a week or two finding breakfast options that are nutritious, delicious and fit into your schedule. Then move on to lunch, dinner, and then snacks.
It doesn't matter which path you take. Or maybe you make your own. The important thing is that you do it.
Related: What is "Real Food" And Where To Get It?
If you ease into it one step at a time, you'll be more likely to succeed and stick with it than if you cut all processed food at the same time. Cutting food out cold turkey is HARD!
tips on avoiding processed food
Make a meal plan. Use one of these FREE meal planning templates and plan out your meals each week. For DIY templates and apps that can help, check out this list.
Follow a meal plan. This takes the guessing out of grocery shopping because you just follow the plan. This meal planning system has totally changed things for me and it taught me how to prep food ahead of time so I'm not scrambling to get food ready when I'm starving.
Do your grocery shopping online. I find that it's way easier to pass up an online purchase of chips as opposed to when they're right in front of me at the store. I highly recommend online grocery shopping. Not sure where to start? Start here.
Most of us aren't super-human, so we need to take baby steps. And sometimes putting a name to the way you're eating can help.
You can find Facebook groups full of people with similar goals and develop a community around you while you're making this change. Not sure which diet to go with? I've got you covered. What's the difference between Paleo, Keto, and Whole 30…and which one is right for you?
Clean Out The Cupboards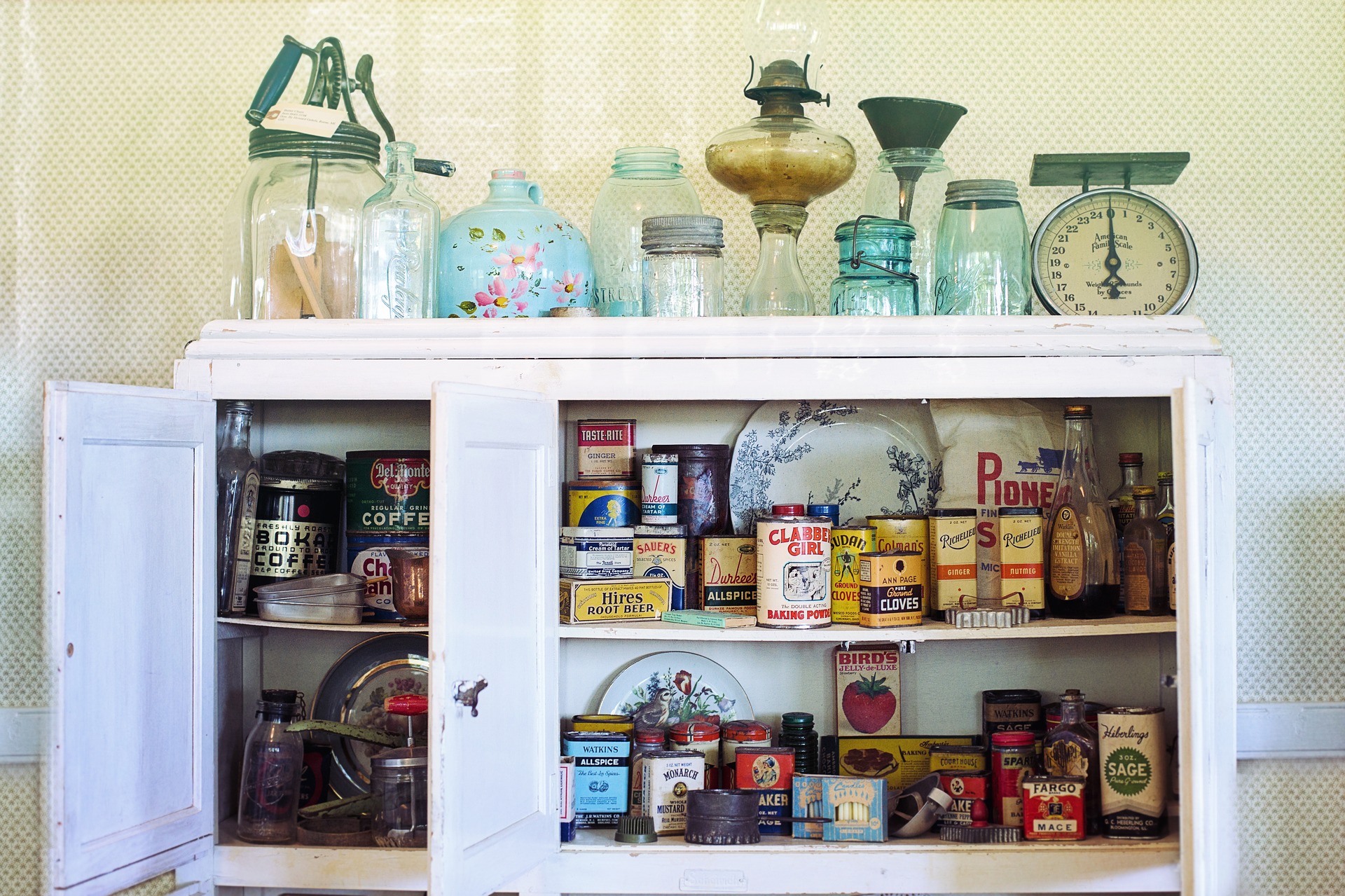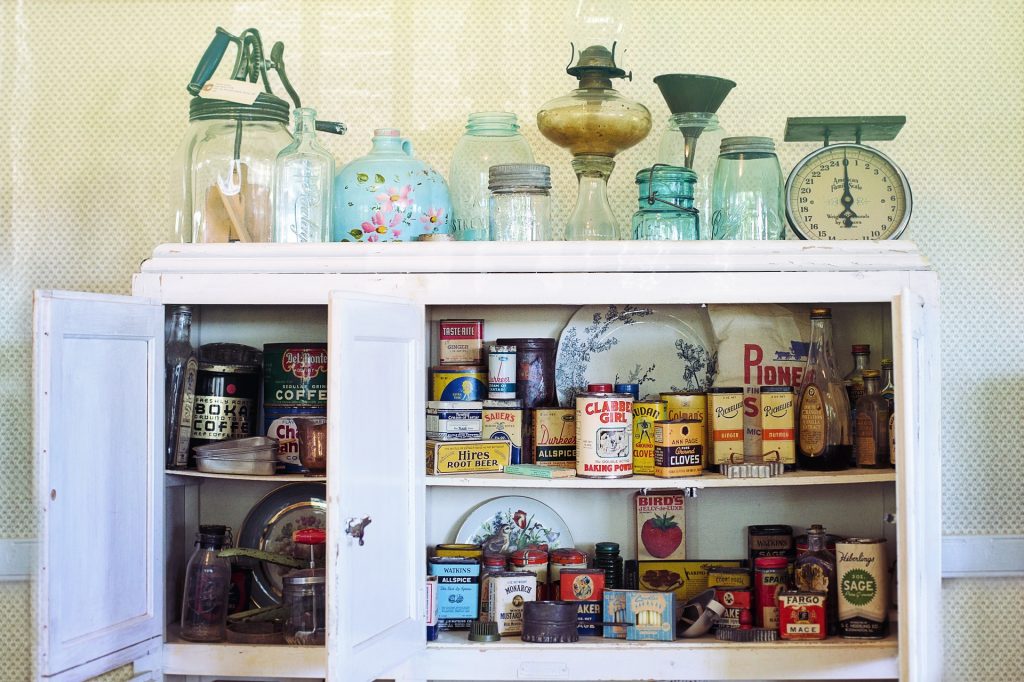 If you're trying to change your habits, you need to set yourself up for success. That means if you're trying not to eat store bought crackers…don't have a box in the cupboard.
Your mind can play tricks on you and before you know it "I'll just have one" turns into an empty box.
Ask me how I know.
Just get rid of the things you don't want to eat. It's helpful for this step if you have family on board. If not, you either will need to get creative, or have strong will power.
It's hard at first, but it certainly gets easier. In fact, your taste buds will change so that you might not even want that store-bought pie (however hard it might be to believe). You'll start to notice something different about the taste of processed food.
When you compare it to homemade food, it just won't taste the same. It'll taste "fake", and you might not like the flavor anymore.
For example, I can't eat store bought desserts anymore. They are so sweet that I almost instantly get a headache. So I just don't.
And honestly I'm not even the slightest bit sad about it.
Because I know I can make these delicious desserts at home:
Make a Plan for Obstacles
Processed food is so ingrained in our culture, that it will be nearly impossible to avoid it 100% of the time (unless you never leave your house).
Obstacles will come up.
Be prepared and make a plan for when they do.
The important thing is to make a plan ahead of time.
Think through the different obstacles you might face each day, each week and each month. And then sit down to make a plan of how you'll handle them. You won't think of everything, but over time you'll develop strategies for how you want to hand obstacles when they come up.
Related: How To Eat Healthy Over The Holidays (Tips From The Experts)
Have Grace with Yourself and Others
This is the last step, but it's probably the most important.
You need to have grace with yourself and others. Nobody is perfect, and no one expects you to be.
If you eat awesomely at home 80-90% of the time, you can afford to go out to eat once in a while, or eat the chips when someone offers.
When you're in a situation that makes it difficult to stick to a no processed food lifestyle, have grace with yourself.
Our bodies were designed to be able to handle a certain amount of toxins. When we fill up 90% of the time on real food, our bodies should be able to handle a bowl of chips every now and then.
Stressing over every single meal will likely be worse for your health than if you were less anxious about your food.
Are you Ready to cut processed food?
Are you pumped? Ready to make some changes to your family's diet?
Here are two great options for next steps for you.
1. FREE 5 day email challenge
Dip your toes in learning how to cut processed foods in my FREE 5 day email challenge. When you sign up for the free challenge, you'll get an email every day for 5 days.
Each day you'll get:
helpful information via email
a daily challenge
a question/challenge to help keep you accountable
2. 30-day Family Kickstart Program
If you're ready to commit to a change, and want your whole family on board, I recommend this Family KickStart program.
This program was built by Laura, a full-time working mom of 3. It's a 30-day program that helps you eliminate processed foods, say goodbye to sugars AND pull it off with the approval from your kiddos (and spouse).
Laura tested this program for years with her own kids and thousands of other families. The Family KickStart Program is the easiest way to transition into a healthy, real-food, lifestyle and the an awesome option for getting the whole family on board.
When you buy the program, you'll get instant access to:
A Program Guide, with 2 levels to adjust for kids' preferences
4 weeks of done-for-you meal plans
4 weeks of step-by-step meal prep sheets
4 weeks of completed shopping lists
All the Breakfast, Lunch, Snacks, Dinner, and Treats.
There are all kinds of bonuses too, like an Eating out Guide, Food Substitutions, Pantry Lists, and more. It gives you everything you need to transition your family to a whole-food, real-food diet (without everyone complaining about the food).
Learm more (and sign your family up) here.
Tell Me How It's Going
I want to know if you've made the decision to cut back on processed food, or eliminate it all together. I'd love to hear why you made this decision and how it's going for you! Leave a comment below and let me know!