Some of the links on this site may be affiliate links. This means, at no additional cost to you, I may be paid a small commission if you follow the links and make a purchase. Learn more here.
I know how overwhelming the world of special diets is. You try to do all the research, read the pros and cons for each one. Maybe you have a sticky note (or a spreadsheet) about Paleo vs Whole 30, Paleo vs Keto and Whole 30 vs Keto.
Then you sit and stare and try to make the best decision with the information you have available. And then when you finally pick one, you read a headline that someone found something wrong with it! Ugh! How frustrating.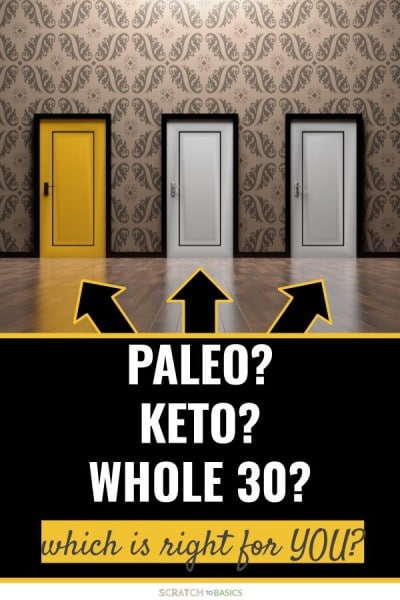 Well I'm here to tell you that there isn't just ONE right answer. It depends on YOU and your body. If you're me, that's frustrating and freeing at the same time. But know that if you take steps towards health and work to pay attention to what your body is telling you, you'll get where you want to go. It will take discipline and time, but you'll get there!
Disclaimer: I'm not a doctor. This content is not intended to be a substitute for professional medical advice. Always seek the advice of your physician or other qualified health provider with any questions you may have regarding a medical condition.
Paleo Vs Whole 30 Vs Keto
Whole 30, Keto, and Paleo are three of the big diets out there right now. I think all three have a LOT in common. Take a look at this venn diagram I made. As you can see, there's quite a bit of overlap in the middle section.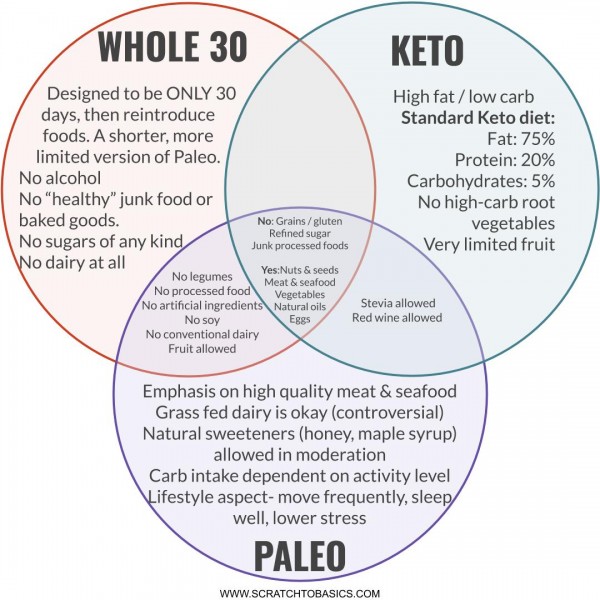 None of the three diets allow grains, refined sugar, or junk processed foods. And they all encourage you to eat plenty of nuts & seeds, meat & seafood, vegetables, natural oils, and eggs.
Of course there are differences too. The diagram above is meant to be a simple representation of the diets and how they overlap. Obviously I couldn't fit EVERYTHING about each diet into the circles, so use it as a guide.
Which diet is best for you?
Which is best for you? Keep reading to learn more about the basic premise of each of these diets, along with what restrictions each diet has, and why it may or may not work for you.
This post will go over the basics of the:
After that all you need to do is make a decision! I don't think there's one right answer that works for every single person. You need to figure out what works for YOU.
Make a meal plan
If you're about to embark on a new diet, making a weekly meal plan will simplify your decisions throughout the week. Meal planning has been a HUGE help for my family as we've navigated diet changes.
If you're interested in meal planning, take a look at this list I made of some awesome meal planning templates.
Paleo Diet Overview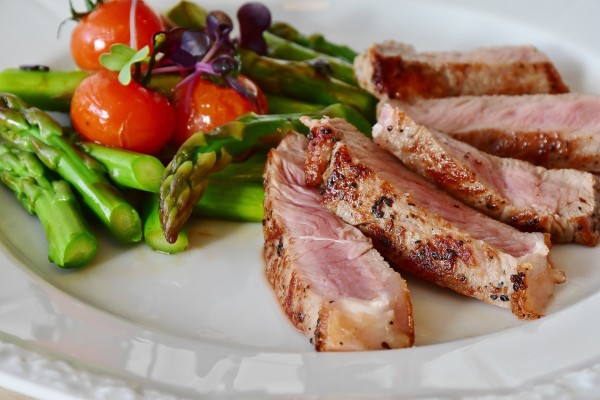 The Premise of the Paleo Diet
Eat a variety of nutrient dense whole foods that work with our bodies instead of against them. Avoid empty calories, processed foods and other food our bodies weren't designed to eat. Along with changing your diet, make sure you're getting adequate sleep, keep your stress levels down, and incorporate more movement into your day to day routine.
"NO" Foods on the Paleo diet
Grains
Legumes (beans, peas, peanuts)
Refined sugars and artificial sweeteners
Dairy (sometimes on the "yes" list)
Refined oils
Processed foods
Why Paleo might be the right choice for you
Paleo has sort of a sliding carbs scale, depending on your goals and activity level. The occasional Paleo-approved desserts are allowed, and encouraged. Paleo feels more like a lifestyle than a diet because daily movement is encouraged, as well as overall wellness.
If you're interested in shifting your eating to focus on nutrient dense foods that our bodies were designed to eat, then Paleo might be for you!
Recommended Resource For the Paleo Diet
For an awesome resource on getting started with the Paleo diet, I highly recommend The Paleo Mom's Kitchen E-book. You can read my review on the E-book here.
Whole 30 Diet Overview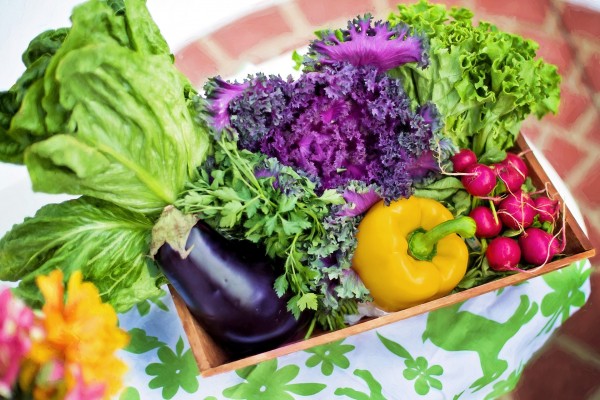 The Premise of Whole 30
Certain food groups could be having a negative effect on your health and you may not even realize it. Foods like sugar, grains, dairy, and legumes are eliminated completely from your diet for 30 days to let your body heal and recover from whatever ill effects those foods may have been causing.
"NO" foods on the Whole 30
Sugar (of any form)
Grains
Dairy
Legumes
Junk food
Possible benefits of the Whole 30
Weight loss
Feel more energetic
Overall happier and better mood
Paleo vs Whole 30
The Whole 30 was designed to be a temporary thing. It's 30 days of a super strict elimination diet, with the idea that you add foods back in one group at a time (and make note of how you feel). I haven't actually done The Whole 30, but I think it would be a valuable thing to do every now and then to "reset" your body.
There are a lot of similarities between the Whole 30 and Paleo. The difference is that Whole 30 eliminates all sweeteners and dairy. For long term wellness, I think we need to have more wiggle room than the Whole 30 provides. Which is why it's only supposed to be for 30 days to clear out the junk from your body and figure out how food is affecting you.
If you're looking for a long term diet, Whole 30 isn't for you. But if you want a format to hit the "reset" switch and kick-start something new, try the Whole 30! There are a bunch of resources out there.
Recommended Whole 30 resource:
An Amazon search for Whole 30 books gives these awesome resources. If I were buying one (and ONLY one) book on The Whole 30, I'd probably pick this one.
Keto Diet Overview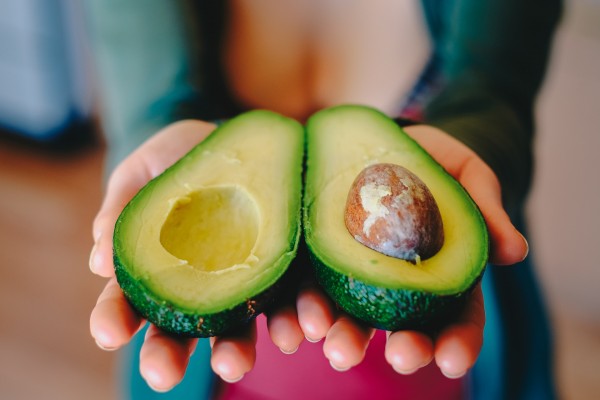 The Premise of The Keto Diet
Eat VERY low carb and high fat. By severely restricting your carb intake, you put your body into a state called ketosis. When your body is in ketosis, it's incredibly efficient at burning fat for energy. Instead of relying on carbs for energy, your body is able to convert fat into energy.
Suggested Macro Breakdown for the standard keto diet
According to this Ketogenic Diet 101 article,
Fat: 75%
Protein: 20%
Carbohydrates: 5%
keto "no" foods
Foods high in carbs (starchy vegetables, pasta, rice, etc.)
Refined oils
Sugar
Possible benefits of keto
Weight loss
Reduced blood sugar and insulin levels
Benefits for a wide variety of different health conditions
Paleo vs Keto
In the keto diet you can't eat much fruit without crossing the carb threshhold, so it might not be a realistic option for you if you like eating summer berries and seasonal fruit like I do. If you think you can be really strict about your carb intake, it might be worth a try!
Recommended Resource for the keto diet
An Amazon search for Keto books gives these helpful resources. If I were buying one Keto book out of those results, it would definitely be this one.
What do Paleo, Keto, and Whole 30 have in common?
One thing all these diets have in common is the elimination of processed foods and refined sugar (remember the venn diagram from earlier). If you're looking to eliminate processed food from your diet, it's possible, even though it might not seem like it. Use one of these diets or just start using simple ingredients in your cooking.
Which is the right choice for YOU?
So what about you? Which is the path you want to go down? As you sit down to compare the three…Whole 30 vs Paleo vs Keto…think about your end goal, and think about which diet sounds like it could work for you? Maybe you end up doing something else all together!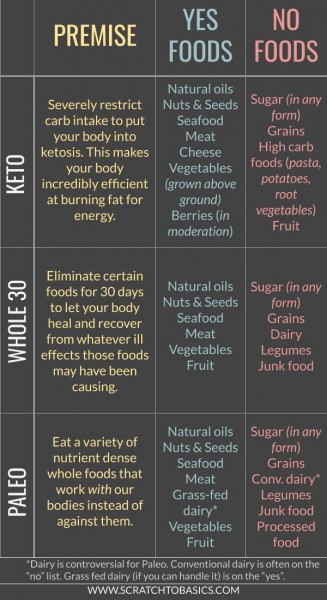 Pin this chart for later as you try and figure out what will work best for you. Try one diet for a few weeks, and if its just not working, make a change.
Honestly I feel like I fell into the Paleo diet. After months of elimination diets and plenty of trial and error, I've learned what works for my body. And since going gluten free, grain free, (mostly) legume free, and refined sugar free…I feel better than ever. Even my kids follow the Paleo diet (most of the time).
Whatever diet you decide, find out a version that works for your body by testing and keeping a food journal.
Whether you're desperately trying to lose a few pounds or you just want enough energy to read a book to your toddler without falling asleep, changing the food you're eating can help with your goals. I'd love to hear what steps you're taking on your path to wellness. Leave a comment below!