Some of the links on this site may be affiliate links. This means, at no additional cost to you, I may be paid a small commission if you follow the links and make a purchase. Learn more here.
We've been using Imperfect Produce for six months now. Obviously we're enjoying using Imperfect Produce (since we're still using their service). I know you're going to love it when you try it! I want this review to see how it's impacted my family so you know what to expect when you sign up.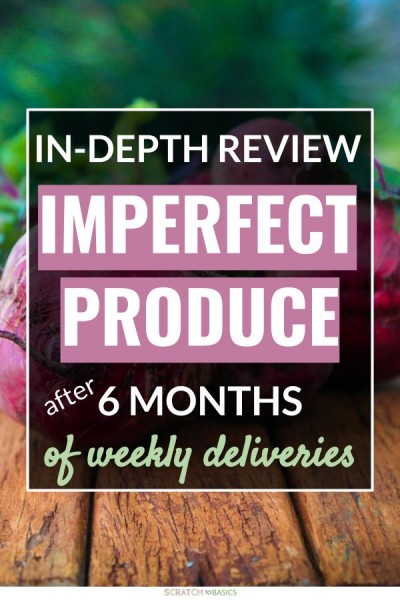 Imperfect Produce Review
For my review, I'll go through a few of the reasons I love Imperfect Produce, and then I'll list the things I don't like (I told you I'd be honest, remember?). Then I'll give a few reasons why Imperfect Produce is different from other produce delivery services, and I'll answer some FAQs.
Ready to try Imperfect Produce now? Use this link to Get $10 off your first box today!
Things I love about Imperfect Produce
No more last minute grocery store runs.
We get to customize our box.
They bring it to my door.
We're reducing food waste.
No plastic bags.
No More Last Minute Grocery Store Runs
I don't have to stress about making it to the grocery store with my kiddos. We still go to the store for non-produce items, but by using Imperfect Produce, we don't ever reach the point where the fridge is empty and the kiddos are fussy. That's not a good situation to be in.
Now, I know every Tuesday the box will come in the afternoon and it'll provide apples, oranges, vegetables, and sometimes a non-produce item that I want to try out.
Customize Your Box
We've used other produce delivery services before, and the one thing that we didn't like was the big element of surprise. It made it hard to meal plan when we didn't know what produce we would be getting. Now, on Thursdays I can log in and know exactly what's coming in my box. PLUS I can add things to it, and remove them if I want. If I have extra onions from the week before, I can remove those and add in some extra avocados.
When you go to sign up, you get to choose which size of box and which type. At this moment, there is small, medium, large, extra large, and organic, fruit only, vegetable only, and a mixed fruit/veg. We signed up for the Large – Organic mixed fruit & vegetable box.
Our delivery day is on Tuesday, and that means the Thursday before we get an email that it's "Time to Customize our Box". So we click on the link and we're able to see EXACTLY what the default is to go in our box. We also get to see what the other options are. The options vary each week. Some weeks they have artichokes and some weeks they have beets. Some weeks there's broccoli, and some weeks there's zucchini.
You get to see ALL the options, even non-produce items they've started carrying recently. And you get to see the itemized cost. So you can always get more or less than the default (and just pay for what you get).
They bring it to my door
Our first box arrived on a Tuesday afternoon. A van labeled "Imperfect Produce" found our house (which is a feat in and of itself). We have a really long driveway and we're kind of out in the country. Fun fact: when we were looking at our house to buy it, we almost turned around half way down the driveway because we thought we were lost. But no, our house is just at the VERY end of it.
I felt bad about making the driver come all the way out to us, but when I mentioned it, she was all smiles and was super friendly. She told me we're not even the farthest ones out, so that made me feel a little better.
We're reducing food waste
I was initially interested in Imperfect Produce because of their mission to reduce food waste and sell the less-than-perfect-looking produce that would otherwise be wasted. I had heard about how so much food is wasted because it doesn't look perfect.
One thing we were excited about when we moved to our current house was all the old fruit trees on the property. Our first fruit season we had so many apples we didn't know what to do with them. So we made applesauce. A lot of applesauce!
When I looked closely at the apples we were getting from our trees and compared them to the apples from the store, I noticed that the home-grown apples often had little marks on them. It didn't mean they were any less delicious or that anything was wrong with them. It just meant they were grown on our giant old apple trees in our yard. It's hard to think about all the perfectly good fruit that is thrown away because of little imperfections like that.
Imperfect Produce sources food that would otherwise be wasted and sells it at a discount. We get the organic box and it does save us money. Not only does it save us money on the price of the produce, but also because I have fewer trips to the store. Fewer trips to the store = fewer spontaneous purchases = good news for the budget.
No plastic bags
We try to use re-usable produce bags when we go to the store, but inevitably there's a few times where I don't bring enough, or I just forget the bags all together. Imperfect Produce boxes up the fruit and vegetables without the need for any plastic bags. The items that could get bruised easily are usually put in a plastic container within the box.
I don't know about you, but even though I try to avoid plastic bags, it seems I have SO MANY lying around. I appreciate the produce without the bags!
If you think you might want to give Imperfect Produce a shot, use this link and we'll both get $10 off our next box.
Things I don't like about Imperfect Produce
It's not a one-stop-shop for all your grocery needs. There are still things I need to get at the grocery store. The difference is that I'm never desperate for produce, which is a big deal to me. Because we eat a lot of veggies.
Their selection changes weekly, so if you like eating the same meal over and over, you'll need to still go to the grocery store on the weeks they don't carry an item.
Delivery fee. This isn't really something I don't like about them, because like I said, they come ALL THE WAY out to our house and it's totally worth the convenience to me. But I wanted to mention it, because it might not be worth it to you. There's a $4.99 delivery fee for each box.
It's not available everywhere. They're growing quickly, but they still aren't available in every city. Check their website here to see if they deliver to your area. If they're not, it's very possible they'll be there soon.
What do you think? Do the pros outweigh the cons? Is it something you might be interested in trying out? If so, click here to get $10 off your first box today!
What's Different About Imperfect Produce?
Like I said before, we've tried a bunch of other produce delivery services in the last few years. I want to include in this review what stands out as different to me with Imperfect Produce: less stress, more control over your box, their sense of humor, it's hand delivered, and environmental focus.
Less stress
Ever since having kids, the weekly grocery store run is a little more stressful. I mean, I like grocery shopping when the store is mostly empty, no lines, and I'm not in a hurry. These days, those three things don't happen very often.
More control
You get to choose what's in and what's out of your box every single week. You also get to log in a few days before your delivery and see ALL the options. So instead of letting someone else decide what to give you, you get to decide. This makes it easier to think through the weekly meal plan and make sure you're getting things you actually eat.
Sense of Humor
I laugh out loud sometimes at the things I see on their weekly newsletters and their blog. Here's an example: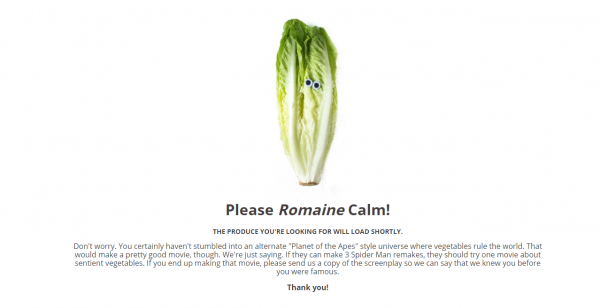 Now that's funny. Maybe it's just the eyes on the lettuce, or the funny word usage. I don't know, but it fits my sense of humor and I like laughing. Click on the image above to browse the website and see what I'm talking about. I got to that page instead of a "404 Error".
Hand Delivered
The produce box is hand delivered by somebody in the company. It's not shipped via UPS, it's hand delivered to your door by somebody in an Imperfect Produce van. And the drivers always seem happy to be there. That seems like a good indication of the health of the company!
Environmental Focus
Food waste is a really big problem, and I appreciate that Imperfect Produce is trying to help address the problem. Grocery stores want the food to look "perfect".
Ready to try Imperfect Produce? Use this link and Get $10 off your first box today!
FAQ about Imperfect Produce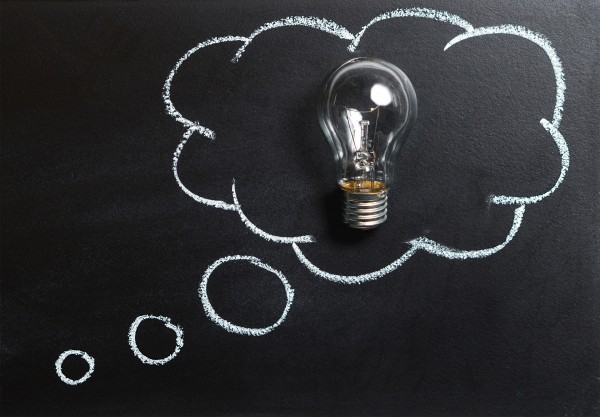 Is there a delivery fee? Yes. There is a $4.99 delivery fee for each delivery. The convenience is more than worth the expense, if you ask me.
How do I check if they deliver to my area? Go to their website, click on the "Sign Up" button. It'll ask you for your zip code, and when you put it in they will tell you yes or no!
Do I have to be home to get the delivery? Usually no. As long as it's clear to the driver where to leave the box. There's a place for "Driver Instructions" in the sign-up process.
What farms do they source their food from? I emailed them to ask this question and they said the farms they're sourcing their food from differ each week, depending on where there's excess produce they can use. But they mostly source food from medium to large farms. Their business model was designed this way (which makes sense to me…bigger farms, more surplus/imperfect produce to provide). Their website says they source 78% of their produce from family farms or cooperatives, 13% is wholesale, 6% comes from grower representatives, and 3% comes from corporate farmers.
When do they deliver? They deliver Monday through Friday from 12pm to 8pm. Which day they deliver to you depends on your zip code. To find out when they would deliver to you, enter your zip code on the sign up page. It says on their FAQ page that they can provide a shorter window if it's more convenient for you, but you can't change the day.
How do I know when the box will be delivered? There is an automated text message when your box is getting close (under 10 minutes). And another text when the box has been delivered.
What about leaving produce in the heat? When you specify where you want them to drop the box, you can specify "in the shade" (assuming there is some). Or you can invest in a cooler and ask them to put the box in the cooler and close the lid. The drivers won't deliver to a garage or inside your house.
Conclusion
Grocery shopping is a pain. Give Imperfect Produce a try TODAY! It makes grocery shopping less stressful, delivers produce to my door, and I feel like I'm doing my part to help reduce food waste (and cut back on plastic produce bags).
If Imperfect Produce isn't available where you are located, there are more online grocery options. Two other online grocery shopping options you should definitely check out are Thrive Market and Azure Standard. If you'd like to learn more about my experience with these online shopping options, read about it here.
Ready to try Imperfect Produce? Use this link and Get $10 off your first box today!