Some of the links on this site may be affiliate links. This means, at no additional cost to you, I may be paid a small commission if you follow the links and make a purchase. Learn more here.
Does the idea of shopping online for groceries seem too good to be true? No more searching for a parking spot, or getting stuck waiting in an extremely long, slow moving, check out line.
AND...no more stopping at three different stores to find you favorite helathy foods. Nope. Times are a-changing. Now you can get your groceries online and save time and money. You'll get real food delivered to your door with these three awesome online grocery options.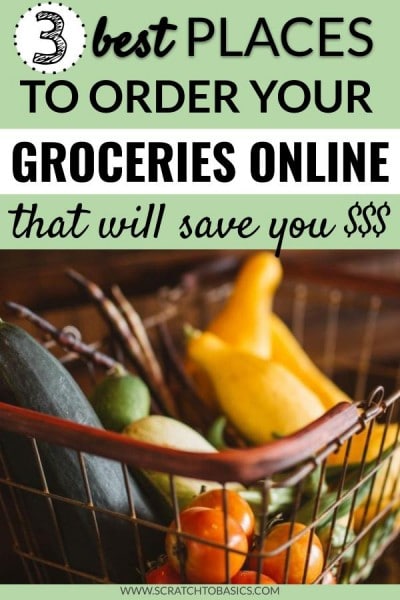 Think about the holiday season...no more trying to awkwardly maneuver a giant cart around the store while wrangling fussy toddlers, while trying with all your might to embody the "holiday spirit".
And when you're focused on following a special diet, it makes grocery shopping even MORE difficult. Isn't it frustrating to go to the grocery store to find those coconut aminos (or whatever specialty food item you buy) you just ran out of, only to find the store doesn't actually carry them. You'll have to make ANOTHER stop. Sheesh. Talk about inconvenient.
Maybe you're following a special diet like gluten free, Paleo, or Whole 30, or maybe you are just trying to avoid certain ingredients in food (refined oils, excess sugar, etc.). No matter what food you choose to eat, removing the physical act of going to the grocery store makes life a WHOLE lot easier.
Related: What's Wrong With Processed Food?
Picture what it would be like to think through your meal plan for the week, and within minutes have your grocery shopping done. In minutes! All while sitting in your pajamas all cozy and calm.
Related: Meal Planning Templates To Keep Stress Out Of The Kitchen
Benefits to Getting Groceries Online
I personally vouch for the three options below. My family has personally used each of the three options below (Thrive Market, Azure Standard, and Imperfect Foods) for grocery delivery and I highly recommend each of them. Keep reading for discount links!
Before we get into the specifics about these options, let's talk about what online grocery shopping can do for YOU.
Online grocery shopping can:
Save you time
Keep your pantry stocked with real food
Save you money
Save Time With Online Grocery Shopping
I'm one of those weird people who really likes grocery shopping. Well, I like it when it's easy...meaning:
There's not many people in the store
A parking spot is easy to find
My kids are happy.
But we all know that's not how it usually goes.
Maybe you're loving that hour or two each week you spend in the grocery store aisles at your local store. But I'm guessing, you'd rather be spending that time doing something else like spending time with your friends and family.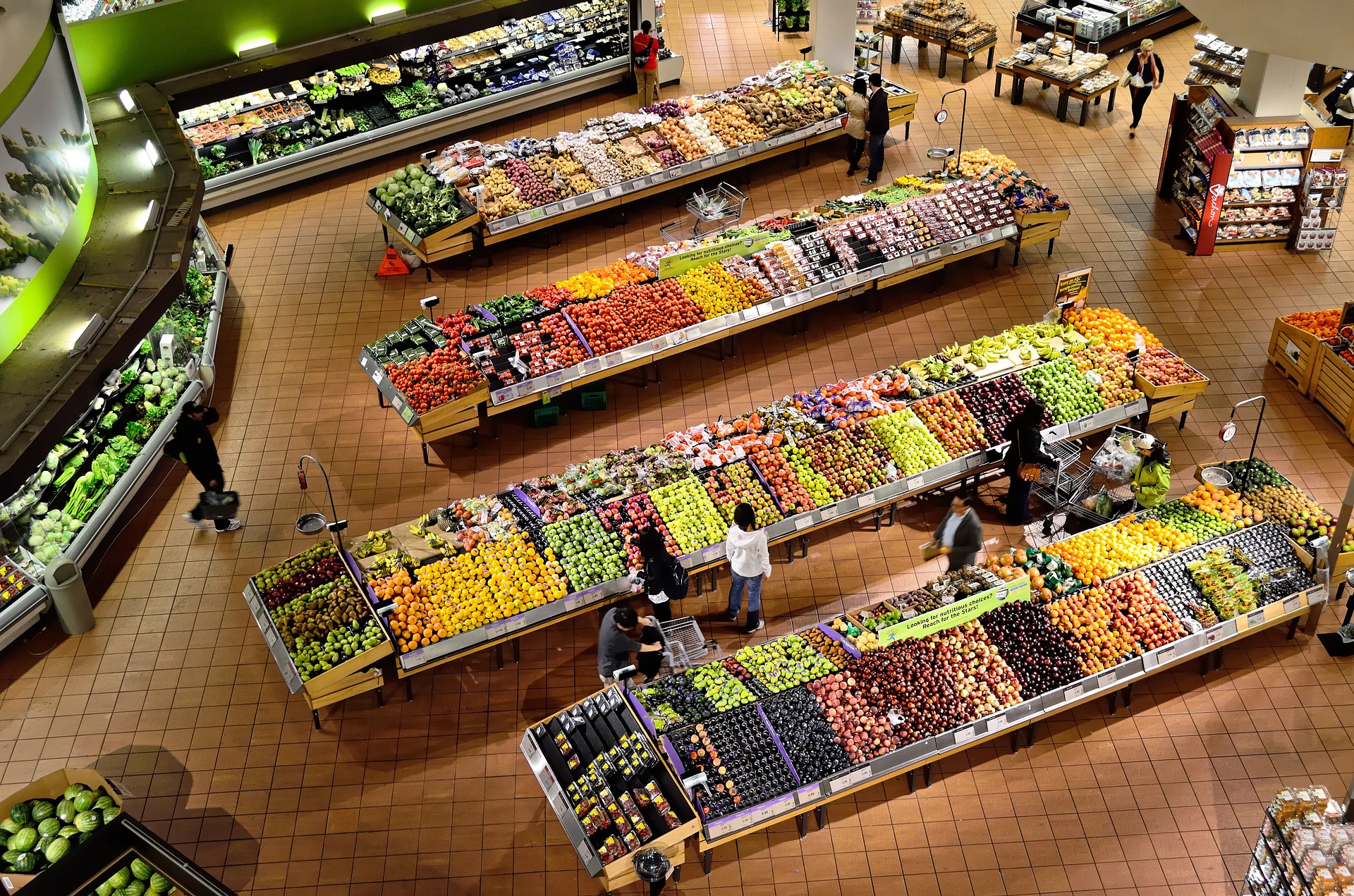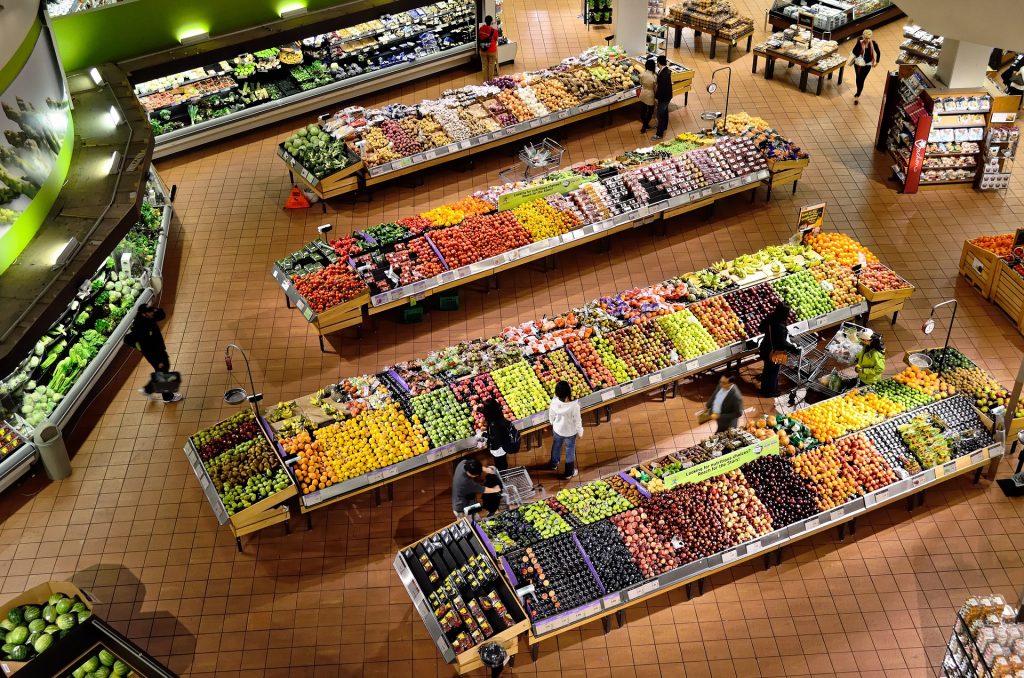 Keep Healthy Options Available without running to the store
Sticking to a healthy diet starts with having healthy options available.
I've found keeping a well stocked pantry is WAY easier when I can order healthy food with just a few clicks. Now I always have the essentials on hand so that I can make delicious and nutritious food at home anytime I want.
Related: What is real food and where to get it?
Save Money On Groceries When you get groceries online
I don't know about you but I'm definitely guilty of impulse buying. You know, when you pass those chocolate covered almonds and think...hmmm.....I could make some at home....or I could just buy some. It's like they're calling my name....ooh, AND they're on sale.
Yeah, I know I'm not the only one.
Not only that, but if you're shopping at specialty stores for diet specific foods can be SUPER expensive. These online options are a great way to get the same awesome, healthy products at a better price.
A word of caution
I'm a believer that cooking from scratch is better for you than buying pre-made processed foods. So I encourage you to only use these grocery shopping options if they can help you in your journey to eating a more nutritious diet.
Related: What is Processed Food?
Don't be fooled into thinking that just because processed food is labeled "organic", that it's healthy. Be sure to check labels of anything you purchase to know what exactly you're getting (and eating).
Three Online Grocery Options
One thing each of these options have going for them is convenience. You can shop in your pajamas, and you don't need to drive anywhere to do it.
1. Thrive Market
Thrive Market is an online marketplace. Their mission is to make healthy living accessible and affordable for everyone. They offer non-GMO, Organic, Gluten-Free, Paleo, Whole 30 and Vegan foods at 25%-50% below retail. Talk about a great deal!
This is a great option for household goods, pantry staples, and also meat (if you want to buy in bulk). They don't offer produce, so you'll still need to get your fruits and vegetables somewhere else (keep reading for a great option).
Get 30% off your first purchase, plus a free gift, when you purchase a Thrive Market Membership! (1 month and 1 year memberships available).
One more thing about Thrive Market that's pretty awesome is that for every paid membership they receive, they provide a free membership to a low-income family, teacher, or veteran. So if you're reading this and you think you fit into one of those categories, reach out to Thrive to see if you qualify!
Get 30% off your first order (up to $20) plus a free gift when you sign up for Thrive Market today.

2. Azure Standard
Azure Standard is pretty awesome. It started as a farm, and has grown to be that and so much more. They are dedicated to organic and natural principles, and helping everyone have access to nourishing food.
We've shopped here for animal feed, yogurt, grass fed meat, fresh seasonal produce, and more. They're based out of Oregon, but they ship throughout the country. AND there is no membership fee to use Azure.
Learn more about Azure Standard here
You can either have your order shipped directly to you (for a fee), or you can go meet up with the semi-truck at a set time each month (along with your like-minded neighbors) and pick up your boxes for FREE, at the "drop" spot nearest you.
We've done the drop pick up for the last couple years, and definitely recommend it. Check their website to see their nearest "drop" locations.

3. Imperfect Foods (Formerly Imperfect produce)
There are several produce box delivery services out there, but I LOVE the model of Imperfect Foods the most. We've used a few others in the past. But for one reason or another, they didn't last long. Check out this post with a huge list of other produce boxes for you to try out.
Related: After six months of using Imperfect Produce, here's how I really feel about it
Imperfect Foods sells produce that's either the wrong size, wrong shape, or just has a few imperfections that make it unacceptable to sell at a grocery store. Instead of this produce getting thrown away, Imperfect Foods sells it at a discount and delivers it to your door. They used to sell exclusively produce, but in recent years they have expanded into snacks, pantry items, and even fish & meat.
Use this link to get $20 off your first box.
Not only that, it's totally customizable. You get to choose which size of box works best for your family. There's an organic option, too if that's what you're looking for.
When you sign up for your box, they tell you the delivery date and the date you can log in to customize the contents of the box. So if you want double the carrots, and no beets. No problem. Just log in and adjust the contents to meet the needs of your family.
This customizing feature is convenient because you are able to see what's in your box several days before you get it.
And the pricing is very transparent as well. When you log in to customize, it tells you the unit price of each item. So if you take off an item or add an item, the total is adjusted accordingly. If you want extra veggies one week. Add them and you'll pay a bit more. If you want less one week, take some off and you'll pay less.
With this link, you can get $20 off your first order.
The only downside I've found is that it isn't available in every city. They used to be primarily on the west coast of USA, but have been expanding like crazy! Check their website to see if they offer delivery near you.
If you're on the East coast of USA, there's a similar company called Misfits Market I recommend you try out.
So Many Reasons To Get your groceries online
There are many options out there if you want to skip the grocery store and get the groceries delivered right to your door. In some cities, your local grocery store might even offer a delivery service through Instacart.
Thrive Market, Azure Standard, and Imperfect Foods are just a few ways to shop online for groceries and household items that I've personally tried and would recommend.
Here are three things I recommend you consider trying if you're looking for ways to make eating healthy food a more convenient part of your life.
Start meal planning (grab these free meal planning templates to get started today). Use a meal planning app if you prefer a digital meal plan.
Starting your meal planning / real food journey with a service like Prep Dish can significantly lower the effort and stress involved in changing how you eat.
Find a grocery store that carries the food you want to eat - make it easy on yourself and get yourself a membership at Thrive Market today. Grab 30% off your first order (and a free gift) with this link.
How do you get your groceries? Tell me all about it in the comments below!
P.S. Amazon Fresh is another option that delivers groceries right to your door. It's not available where I live, otherwise I would use it! If you're looking to try it FREE, click here for access to a free trial.