Some of the links on this site may be affiliate links. This means, at no additional cost to you, I may be paid a small commission if you follow the links and make a purchase. Learn more here.
This list of essential kitchen tools will come in handy when you're moving into your first home, or when you're cleaning out the cupboards and trying to decide which tools are worth the space. All these tools are essential to my daily cooking routines. I use each of them multiple times a week, often more than once in a day.
My family knows that I don't really like kitchen gadgets. One year at Christmas we did a gift exchange and the topic was kitchen gadgets. My cousin drew my name and everyone told him it would be a challenge to find something I might actually keep (and use).
I don't like collecting things that I don't use. I really don't like digging through gadgets and tools I never use to get to the ones I do. So when I bring something home into my kitchen, I want to be sure I'll use it. And if it saves me time, big time BONUS POINTS.
Cooking Takes Time
Because let's be honest…cooking takes time and energy. Especially if you're cooking from scratch. And most everybody could use a little extra time in their day. If we can make cooking more efficient, we'll get more time to do other important things…like playing with our kids, spending time with friends and family, or enjoying time outside.
Which Tools are Worth the Space?
I made a list of seven high quality time saving kitchen tools. I use these tools often, and I'm certain they are saving me time. Click on the links to see which brand/style I use and recommend.
1. Food Processor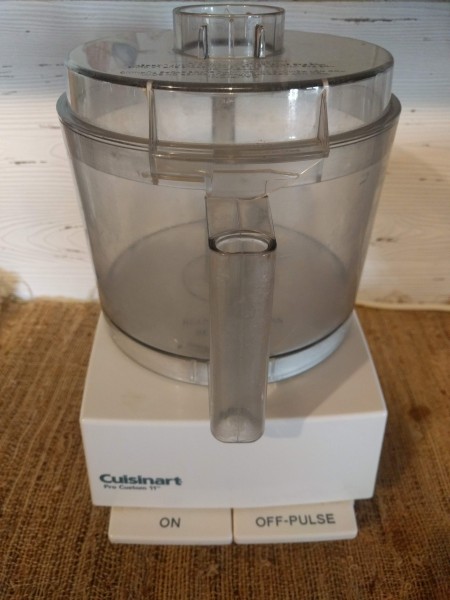 I use our food processor several times a week. I often have food processor days where I'll make several things at once. Like Caesar dressing, a few different nut butters, mayonnaise, and some chocolate pudding (as a hard earned treat).
We got our food processor for a wedding gift in 2011. It's still working great, and we've had no issues since. While it is an investment, it's well worth the money in my opinion.
Ours came with a grater and two slicing blades, along with the standard "S" blade and the dough attachment. If you're buying a new one, make sure it has a pusher. This makes Caesar dressing or mayonnaise super easy.
Uses: Grated/sliced vegetables, DIY oat flour, nut butters, mayonnaise, dips, dressings, and sauces.
2. Immersion Blender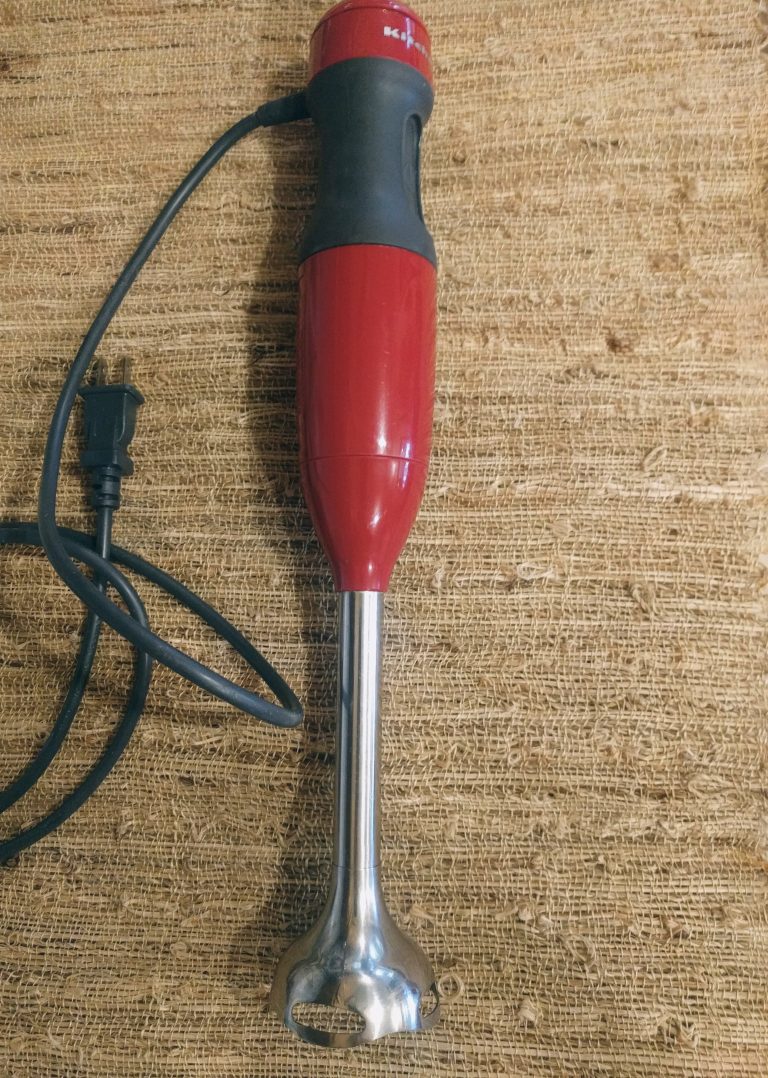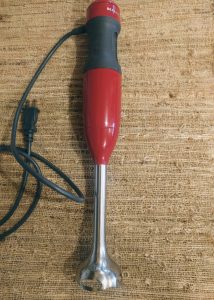 An immersion blender (also known as a stick blender) is a really awesome time saving tool. When I need to blend something, but I don't want to get the whole food processor out, the immersion blender is the way to go. It's easier to clean, and in some cases makes a lot more sense.
For example, if I'm making a pureed soup and don't want to ladle hot liquid into a food processor or a blender, the immersion blender is the way to go.
I've had this immersion blender for a couple years now and it hasn't failed me yet. I like that it's metal and it's got some power to it. I tried a cheaper one initially, and I smelled smoke the first time I turned it on. Not exactly what we're going for.
You can use your immersion blender to make avocado mayonnaise, carrot ginger soup, chocolate pudding, and so much more.
Other uses: Creamy guacamole and sauces, smoothies, squash soup.
3. Mason Jars
We use mason jars all. the. time. Thirsty? Grab a mason jar. Putting away leftovers? Grab a mason jar. Making a smoothie? Grab a mason jar (and the immersion blender).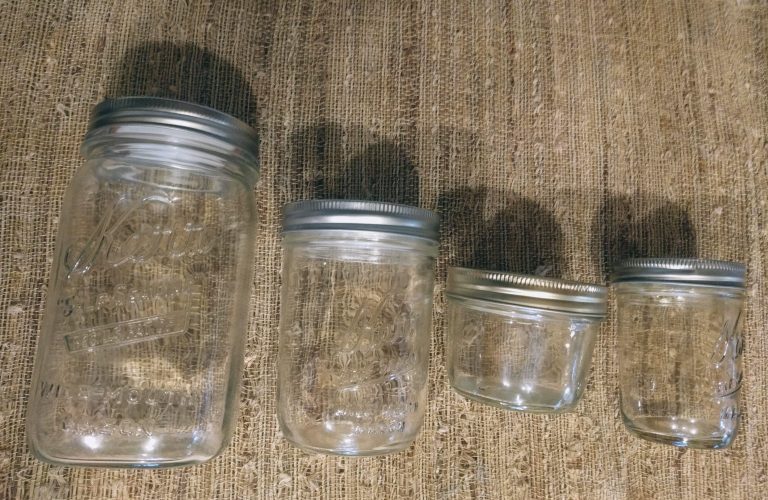 There are a variety of sizes available, depending on your need. And the jar lids are universal (regular mouth, or wide mouth). We always have plenty of empty jars on hand (too many, some would say).
I especially love the wide mouth jars for making smoothies with my immersion blender. If you don't eat all the smoothie right away, just put the lid on and store it in the fridge until later. It's a mixing bowl and storage container in one!
Uses: drinking glasses, a container to mix salad dressing (fill, close, shake, enjoy), storage for leftovers, canning/preserving.
4. Rubber Spatula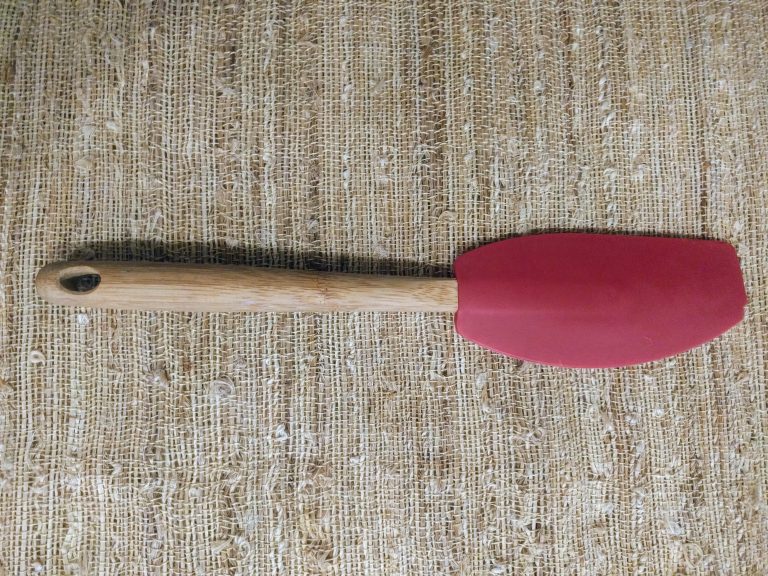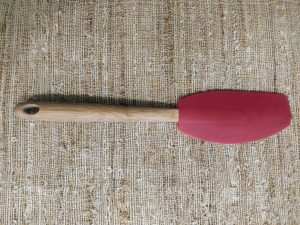 I LOVE rubber spatulas. My husband hasn't quite gotten the wrist angle action down with them, so I'm the go-to rubber spatula expert in our home.
I don't like wasting food, and without a rubber spatula that's exactly what I'd be doing by washing the last bits of food down the drain. Instead of sitting there for five minutes trying to get every last bit out of the bowl with a spoon, one swipe of the rubber spatula gets it all!
Any tool that saves time and reduces waste is a hit with me. And if you're making something extremely delicious (like this avocado chocolate pudding, you won't want any to go to waste!)
Uses: Getting the last remnants of batters, nut butters, sauces, or dressings out of the bowl.
5. Kitchen Timer
Whether you use a timer on your cell phone, your stove, or a separate one like this one, it's essential to have a timer when you're cooking and baking. This one has a simple appearance and a magnetic back in case you want to store it on your fridge.
A timer saves you time because you're not constantly checking the oven to check if the food is done. You can just set the timer and go to the other room if you need to. Am I the only one who thinks…"I'll just check on it, I don't need to set a timer"…and then a few minutes later you think…"what's that smell? OH!"
Uses: Anything you're cooking that has a cooking/baking time requirement.
6. Sharp Knife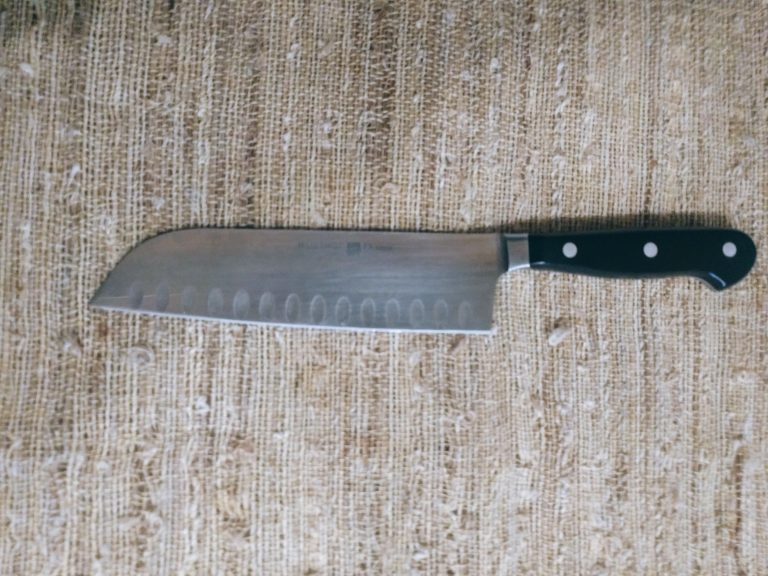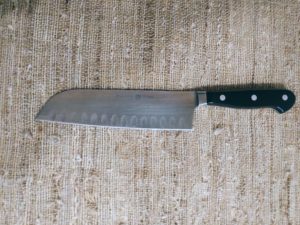 Having a sharp knife in your kitchen can definitely save time. Have you ever tried to slice a tomato with a dull knife? I have. It squashes more than slices. And takes much more time and effort. Getting our knives sharpened is currently at the top of our to-do list (well, it's on the to-do list. But somehow never quite gets checked off).
This knife is my favorite of all our knives. The little indentations on the side of the blade keep it from sticking too much (to a block of cheese, for example).
Uses: Chopping food (fruit, vegetable, meat, cheese, etc.).
7. Mandoline
Full disclosure…we don't have a mandoline (yet). However, we're planning to add it to our kitchen arsenal in the next couple months. Update: We got a mandoline slicerand have been using it daily! We had a plastic one a few years ago, but it wasn't easy to put together or clean or use. So we got rid of it. Since we're looking for time saving tools here, ease of use is essential.
A mandoline is great if you want to uniformly slice fruits and vegetables quickly, especially if your knives are in need of a date with the sharpener.
Uses: Slices food thinly and uniformly (like with these veggie chips)
Do you have other tools that save you time in the kitchen?
Well, there you have it! Seven tools that will save you time in the kitchen and make your life easier. Do you have other favorite tools? Comment below to share your favorite time saving gadget/tool in your kitchen.
Also, don't forget to share on Pinterest!