Some of the links on this site may be affiliate links. This means, at no additional cost to you, I may be paid a small commission if you follow the links and make a purchase. Learn more here.
Here's a list of 13 time saving kitchen tools that will make your life SO much easier.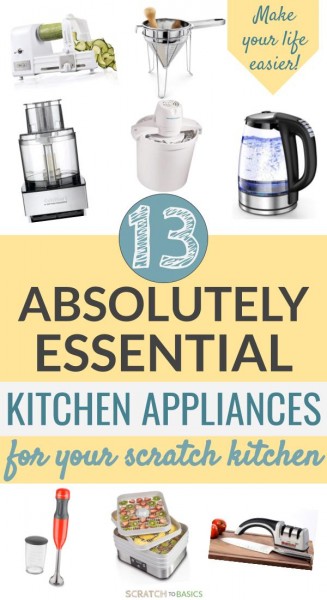 Imagine with me for a minute that you've decided to build a beautiful garden shed. You go to your garage and find the tools you need - a hammer, and a bucket of nails. And you make a plan, measure, and cut.
And then you start pounding away. One at a time. It's painful, and exhausting.
After a few hours of that, a friendly neighbor comes over to see what you're up to. Your arms are exhausted, and you welcome a break from the pounding.
And they tell you something life changing. They tell you about this new tool they just bought that puts the nails into the wood with just a push of a button. The nail gun.
And immediately your spirits are lifted. Because there's a tool out there that makes it EASY to do what you're trying to do.
Okay. You've got that image? The exhaustion, the "I-just-want-this-to-be-over" feeling? Okay now let's transfer that to the kitchen. Same song, different verse.
You're trying to make dinner, but you're making it harder than it needs to be. Use these time saving kitchen tools to make your life a little easier.
And I don't like collecting things that I don't use. So when I bring something home into my kitchen, I want to be sure it's worth the space.
COOKING TAKES TIME
Cooking takes time and energy. Especially if you're cooking from scratch with whole foods. Cooking is easy if you just throw a freezer meal in the oven. But that's not what we're trying to do. We're trying to eat whole foods. Real food. Unprocessed food.
Related Posts: How to Avoid Processed Food When It Feels Impossible and Surprising Processed Foods to Avoid
Make it easy
So let's find a way to make it easier to eat healthy food. Here's what I'm thinking:
Stock your kitchen with tools that make cooking easier (keep reading for tools I recommend).
Plan to make meals throughout the week with your awesome efficient tools (perhaps utilizing one of these meal planning templates).
Then use the time you save to do something fun. Like...playing with your kids, spending time with friends and family, or enjoying time outside.
Related: Ultimate Beginner's Guide To Meal Prep
I made a list of the kitchen tools that are crucial in my scratch kitchen. Now, I'm a little weird. I LOVE making things from scratch. Making crackers? Yep. And nut butter? Yep. What about homemade tortillas? Guilty again.
But the tools listed below aren't JUST for the crazy scratch cook like myself (okay...one or two might be irrelevant for you). But overall they're extremely helpful for ANY home cook. Especially for someone who is trying to eat more whole foods and avoid the junk in processed foods.
WHICH Time saving kitchen TOOLS ARE WORTH THE SPACE?
"But I don't have space for any more kitchen tools", you might think. I bet if you look through your cupboards, you'll find that there's a LOT of stuff in there that you haven't used in months.
Related: 9 Easy Ways To Declutter Your Kitchen Counters
Clean out the cupboards from the stuff that isn't useful. And fill your cupboards with tools that will HELP YOU.
So, without further ado, here are the tools I think deserve a space in your kitchen.
1. instant pot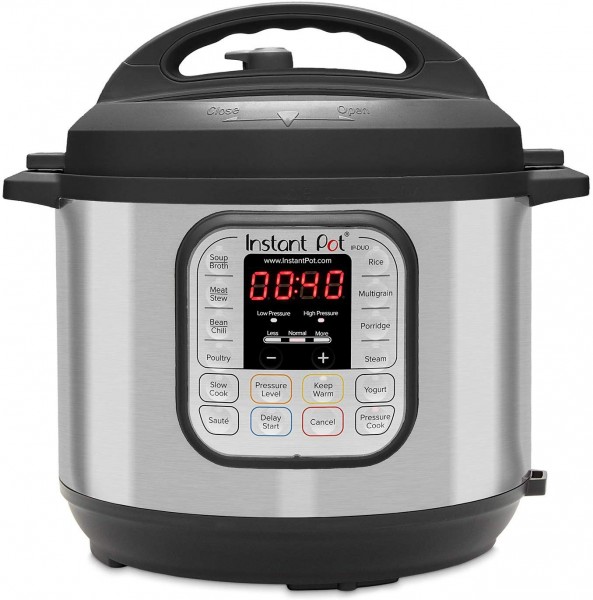 Oh, the instant pot. Can you believe I've only recently learned of the wonder that is the instant pot? You could say I'm a slow adapter. I'm NOT the first person to jump at a new tool. Because...remember the kitchen space situation. Yeah, we have a small kitchen.
Well the instant pot has a "slow cook" setting. Which means it's basically like a crock pot (which I had) with a ton more features.
So we got rid of the crock pot, and made space for the instant pot. Did you know you can cook meat FROM FROZEN in 20-25 minutes in the instant pot? Yep. Life changer.
If you're a little uneasy about all those buttons, grab this FREE instant pot guidebook that walks you through how to use your instant pot, as well as how to adapt your favorite recipes.
USES FOR YOUR Instant pot
crock pot replacement (make this Paleo crockpot chili)
pressure cooker
cook meat from frozen quickly
make bone broth
rice cooker
so much more...
Look for instant pots to go on sale big time over the holidays. This is a great price for this one!
2. food dehydrator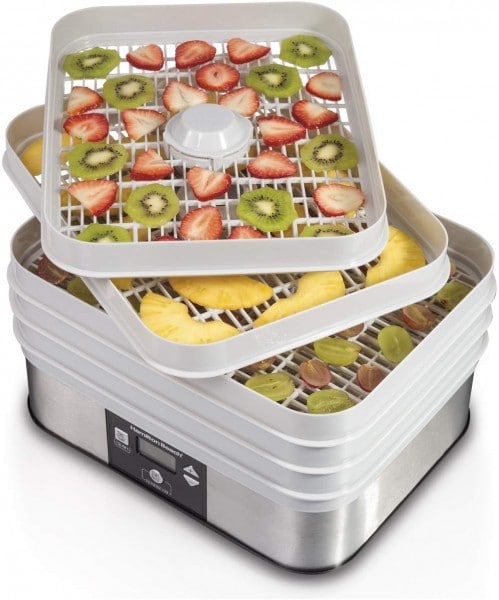 This food dehydrator is the exact model that we have. I love that the trays are removable, so you can use as many or as few as you need to. You can control the temperature and the length of time it runs.
This saves time because instead of using your oven for the WHOLE day, you can stick the food in the dehydrator and move it to a different room. Your food will be done before you know it!
Uses for Your food dehydrator
We've used our food dehydrator for a handful of these things (marked with an *). The others on the list are on our to-do list.
dried tomato slices (basically sun dried tomatoes)*
homemade dried plums*
beef jerky*
dried apple slices
DIY fruit leathers
3. food sieve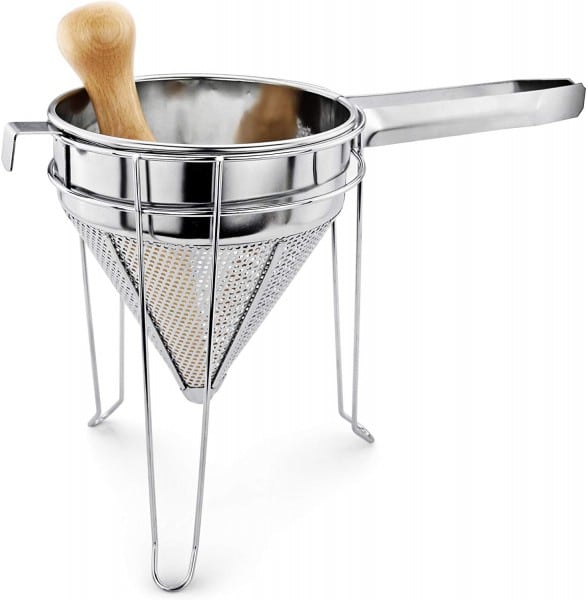 This food sieve is a lot newer than the one we use. We have one that was handed down a few generations. But they all work the same way. Put the food in that you want strained and move the wooden pestle around in a circle to push the juices out the holes. The stuff will drip down into the bowl...without skins and seeds.
Uses for Your Food Sieve
Use your food sieve to do these things (and more):
Tomato sauce or tomato paste
Homemade applesauce
Straining berries for compotes
Easy squash puree without picking out the seeds one by one
4. spiralizer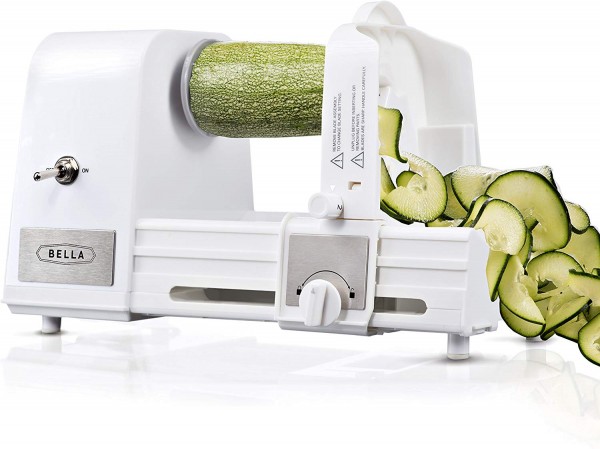 This spiralizer was sitting in my grandma's closet, not being used. And in her efforts to clean out the stuff she doesn't use, she asked if I wanted it. "Ooh, yes!" I said. If you're trying to eat lower carb, or gluten free, or grain free, you might start to miss noodles.
Before, I made carrot noodles with a basic peeler (like in this carrot noodle pad thai or this carrot noodle peanut sauce meal). But there's something special about a curled noodle, instead of a straight noodle. Ya know?
Anyway ever since we were gifted the spiralizer, we've been pretty excited about it.
USES FOR YOUR spiralizer
5. mandoline slicer
This mandoline slicer is so great. Use the black plastic "gripper", or the cut proof gloves to protect your hands from the sharp blade. I HIGHLY recommend the gloves. I don't use the mandoline without them. Because I like my fingers right where they are.
USES FOR YOUR mandoline slicer
Thinly and evenly slice fruits and veggies
Make veggie chips with beets or sweet potatoes
Evenly slice ginger for ginger tea or homemade candied ginger
6. tortilla press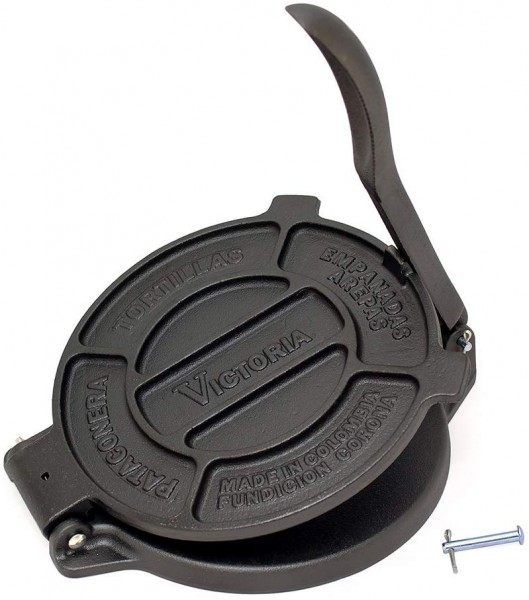 This tortilla press is currently sitting on top of my fridge. We've it for several years and pull it out every couple weeks to make a big batch of homemade tortillas. If you don't make homemade tortillas, you should give it a try. You'll be surprised at how much better they taste when they're homemade.
USES FOR YOUR tortilla press
7. immersion blender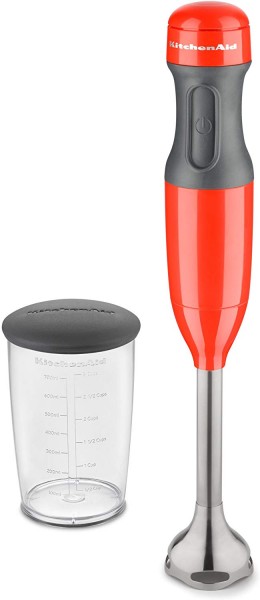 This immersion blender is the exact style we have. We've been using it for years (after a couple tries at some cheaper models that started smoking on their first try).
Before I got an immersion blender (also called a stick blender), I would use a normal blender to blend hot boiling soup to make pureed soup. Talk about a bad idea!
Ladling boiling soup and then holding a lid down when you turn on the blender with the boiling soup...bad...bad idea. I burned my hand several times before my sister told me about this brilliant invention. The immersion blender saves time AND a trip to the ER.
Uses for your Immersion Blender
Use it to puree soup IN the pot (rather than transferring it to the blender)
Make sauces and dips quickly and easily (like this avocado mayonnaise)
8. food processor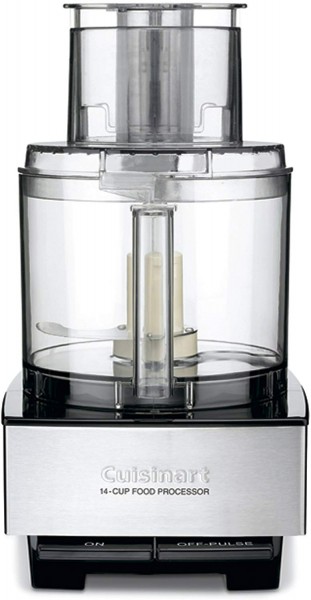 Honestly, we use our food processor more than any other kitchen appliance. It's such a time saver. We don't have a stand up blender at all, because we've found the food processor + immersion blender combo works perfectly for all our cooking needs. This food processor comes in seven different colors. Pick the color that matches your other appliances!
Watch for these to go on sale over the holidays, they usually do. And actually right now this is a great deal!
USES FOR YOUR Food processor
9. ice cream maker
There are a bunch of options when it comes to ice cream makers. There's the old school ice cream maker (like we have) OR the container that attaches to your kitchen aid mixer OR the stand alone new style.
They all work great at making homemade ice cream. And if you've ever had homemade ice cream, you KNOW it's delicious. And isn't there something satisfying about making dessert from scratch? You're not eating a bunch of fillers and gums like they have in the store bought versions. And you don't have to eat the refined sugars either.
You can even make dairy free ice cream (like this DELICIOUS chocolate almond ice cream that's sweetened with honey).
USES FOR YOUR ice cream maker
10. digital kitchen scale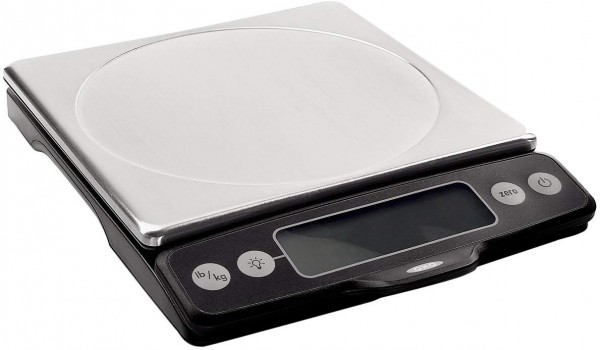 This digital kitchen scale is the exact model we have. The display part slides out so that if you have a giant bowl on it, you can still read the screen.
USES FOR YOUR digital kitchen scale
I've used my scale for a LOT of kitchen needs. Here are a few:
Baking bread - when you're baking bread, it's best to measure your ingredients by weight (because a cup of flour in your kitchen might weigh more than a cup of flour in my kitchen). I used to make sourdough bread and used this scale to measure out my ingredients and follow the recipes.
Buy fish in bulk, and cut into fillets for the freezer (weigh each filet and make them approximately the same size.
When following any recipe that calls for "x pounds of ______".
When you're tracking calories, it's helpful to be able to weigh your serving for an accurate calorie count.
11. electric kettle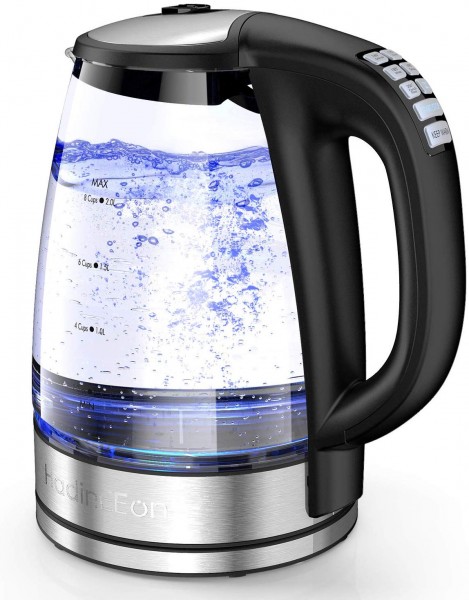 This electric kettle isn't the EXACT model we have, but it looks cooler and is newer. You don't have to get this exact model, of course. But having a big pot of boiling water in just a few seconds? Perfect. This one even has a "keep warm" setting. So you can refresh your tea all day without needing to turn it back on!
USES FOR YOUR electric kettle
12. instant read thermometer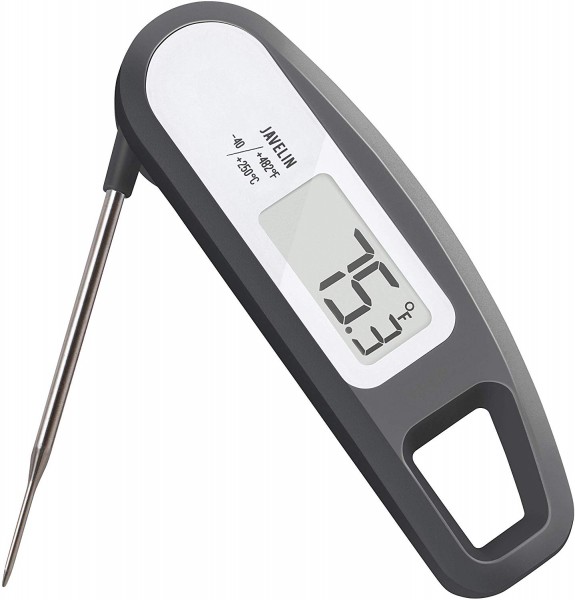 Before we bought this digital kitchen thermometer, we used the old school stick it in and wait a few minutes for the pointer to stop moving. This thermometer is awesome! Because it's digital (for one) and it'll tell you the temperature in seconds! It's a time saver for sure!
USES FOR YOUR thermometer
Instantly check if your Thanksgiving turkey is done without needing to trust the popper thing.
Check temperature of other meats without cutting a big chunk off (roast, steak, burgers, chicken, etc.)
Help determine if your bread is cooked
13. knife sharpener
Getting our knives sharpened was on our to-do list for a really long time before we got this kitchen tool.
It's HARD to find time to take your knives somewhere to drop them off for a couple days and then pick them up when they're sharp again.
We had been thinking about doing that for about a year (and just never got around to it). So when I saw this knife sharpener for this great price (under $10), I had to get it. And honestly, it works great.
USES FOR YOUR knife sharpener
This one only has one purpose, but it's an important purpose. Did you know sharp knives are actually safer to cook with than dull knives?
Yep.
Dull knives slip off food more easily and that's never good. I've lost a couple fingernails to a slipping knife. Thankfully I still have all my fingers!
Well...what do you think?
Now it's your turn. Are there any time saving kitchen tools I missed? Leave a comment below to let me know!