Some of the links on this site may be affiliate links. This means, at no additional cost to you, I may be paid a small commission if you follow the links and make a purchase. Learn more here.
Make this spicy hot chocolate to keep you warm as the weather gets colder. The spicy kick from the chai spice blend is perfectly balanced by the sweetness in the hot chocolate. Curl up with a blanket, grab a mug, and treat yourself!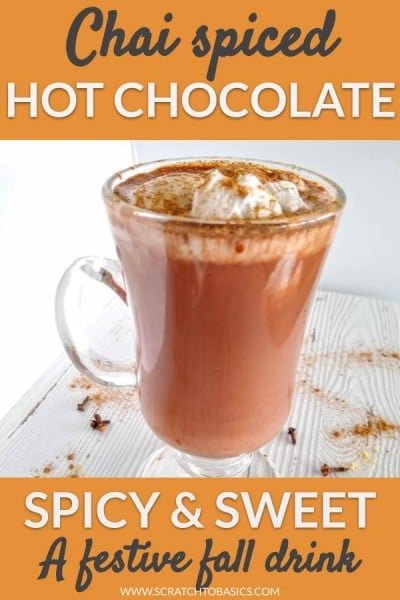 I'm not exactly sure how I stumbled on the genius of this flavor combination. I've learned that it's not ALL that common (although it should be, in my opinion). Because the baristas at the coffee shops I frequent (national chains and local joints) have a hard time getting it right.
I usually have to order "off the menu" and explain how I think they should make it.
But in the end, either there's too much spice and not enough sweetness, or WAY too much sugar, and hardly any spice. It's all about the balance, people!
Why i love this recipe
Here are a few reasons why I LOVE this recipe.
Perfectly balanced sweetness and spice
Thick and creamy hot drink to warm you up
Collagen protein powder gives a health boost
How to make this recipe
It's super simple. Add each ingredient and stir to combine. Drink. Enjoy. Repeat often.
Step 1: Scoop of protein powder in your mug
I've been LOVING a scoop of this collagen protein powder in my daily (yes, daily) chai hot chocolate. It's helped my skin look better and has also improved my digestion. All from a delicious creamy, spicy and sweet drink? Yes. I'll take it.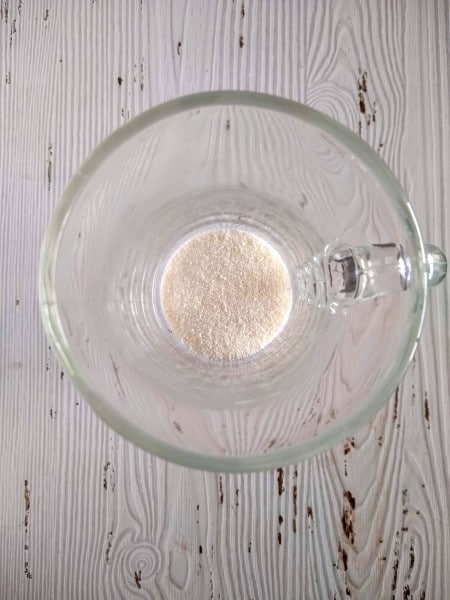 Step 2: Two Tablespoons of hot chocolate mix
The next step is two tablespoons of this homemade hot chocolate mix. Use sugar or a sugar-free option like Monkfruit sweetener. It gives a rich and dark hot cocoa powder.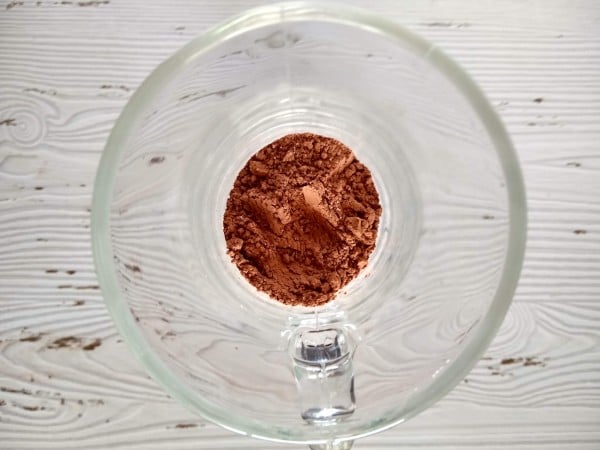 Step 3: One teaspoon of chai spice blend
Next, get out your homemade chai spice blend (made with spices already in your cupboard). Scoop one teaspoon into your mug.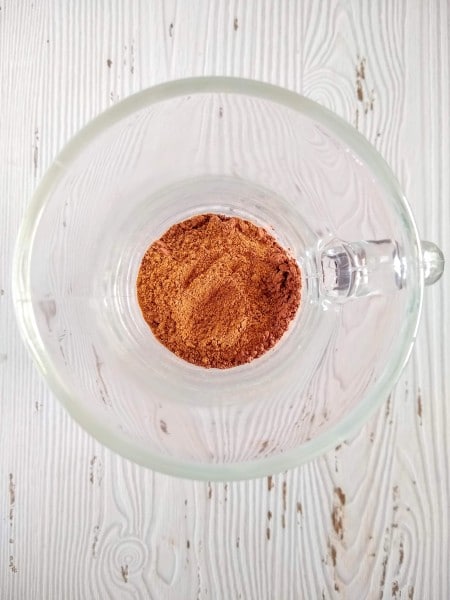 Step 4: Milk (of your choice) + Hot water
Now for the liquid. I like a combination of coconut milk and hot water. I usually do about half of each. This gives a super creamy drink. I fill the mug and we're off to the races!
Mix it all together and consider topping it with coconut whipped cream.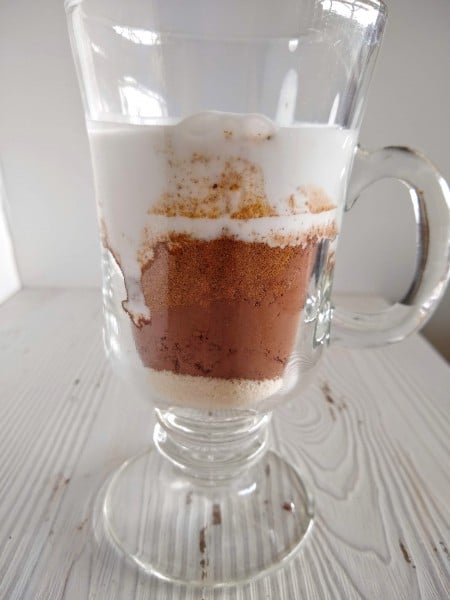 Then take a moment to think about a few things you're thankful for.
Today I'm thankful for my little girls and their addiction to giggling. There's nothing quite like the sound of 2 year old and 5 year old giggles. So today as I sit with a chai hot chocolate in my hand, I'm surrounded by giggles and I'm so thankful. What about you?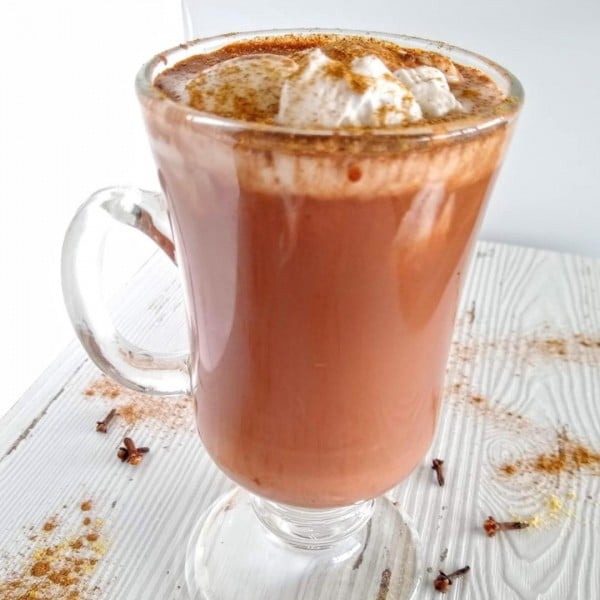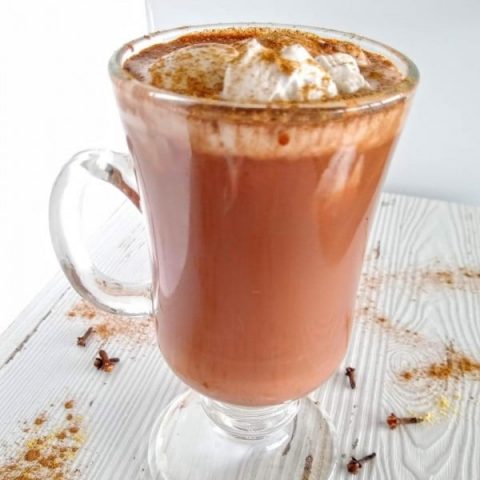 Chai Spice Hot Chocolate
A delicious spicy and sweet, creamy fall or winter treat.
Instructions
Add all ingredients to a mug and stir to combine.
Top with whipped cream (or coconut whipped cream) for an incredibly indulgent treat.
Enjoy!
Nutrition Information:
Yield:

1
Serving Size:

1
Amount Per Serving:
Calories:

391
Total Fat:

31g
Saturated Fat:

25g
Trans Fat:

0g
Unsaturated Fat:

3g
Cholesterol:

7mg
Sodium:

61mg
Carbohydrates:

17g
Fiber:

1g
Sugar:

11g
Protein:

16g