Some of the links on this site may be affiliate links. This means, at no additional cost to you, I may be paid a small commission if you follow the links and make a purchase. Learn more here.
Use this 7 day meal plan as a guide to inspire you to make your meal times smoother and more efficient. Each of the meals below is gluten free and packed with nutrition. While exact recipes are not given for each meal, the point is to show you how simple it can be to use these simple and delicious sauces throughout your weekly meal rotation with ease, whether you follow a gluten free diet or not.
When I sit down and make a meal plan, life is so much easier. The dinner time dread just flies right by when I have a plan to follow. I'm able to come up with a plan ONCE (with no time pressure) and then just follow the plan during the week. It's the equivalent of using the GPS to get somewhere. Sometimes it's kinda nice to just follow the directions. Especially if you're trying out a diet that's unfamiliar (like clean eating, whole 30, Paleo, or gluten free).
Meal Planning Resources
There's a lot of meal planning resources out there. Just do a quick google search for "meal planning" and you'll see what I mean.
Sometimes, though, this approach can feel like someone just hit you in the face with a fire hose. So much information! I've provided a few awesome resources here.
If I'm in need of meal planning inspiration or guidance, this is where I go. Whether you're a beginner or a seasoned meal planner, I think these will help you.
Healthy Meal Planning Bundle
This meal planning bundle comes with tons of awesome recipes, information, and resources. The bundle isn't nearly as overwhelming as the google fire hose, But it's just enough information for you to find what will help you (freezer meal planning blueprint, eating healthy on a budget, meal plans for every diet, and tips for healthy eating with kids…just to name a few things). Learn more about it here.
Meal Planning Template
I realized I was using the same basic process each time I sat down and made a meal plan. So I decided to make a template that I can just use each week.
A Sample 7 Day Gluten Free Meal Plan
I want to show you a concrete example of a simple meal plan that's super simple to make with a few of the sauces in the 10 Essential Sauces and Dressings E-Cookbook. The yummy sauces below are ALL in the cookbook in one place. You can also find these recipes on the blog. If you'd rather have them all in one place, get the E-Cookbook here (FREE).
Listed for each day is:
The prep work that you can do ahead of time (or right at dinner time)
Estimated time the recipe will take.
General guideline for the meals each day. If you'd like exact recipes for any of these meals, (not all recipes are provided…more of a general guideline and meal ideas) let me know!)
Gluten Free Dinner Idea: Sunday
Dinner: Curry Bowls: cauliflower rice, chickpeas, curry sauce, and roasted broccoli combined in a bowl.
Prep: Make curry sauce, peanut sauce, BBQ sauce for your meals this week. Each sauce takes about 5 minutes. Estimated prep time: 15 minutes.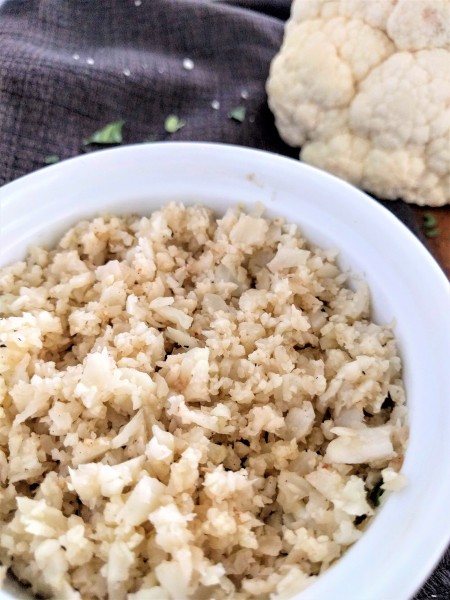 GLUTEN FREE DINNER Idea: Monday
Dinner: Thai Chicken Bowls: chicken w/ peanut sauce & veggie bowls with carrot noodles
Prep: Roast veggies in the oven, cook the chicken, "peel" the carrot noodles. The sauce was made Sunday (nothing to do there). Estimated prep: 30 minutes.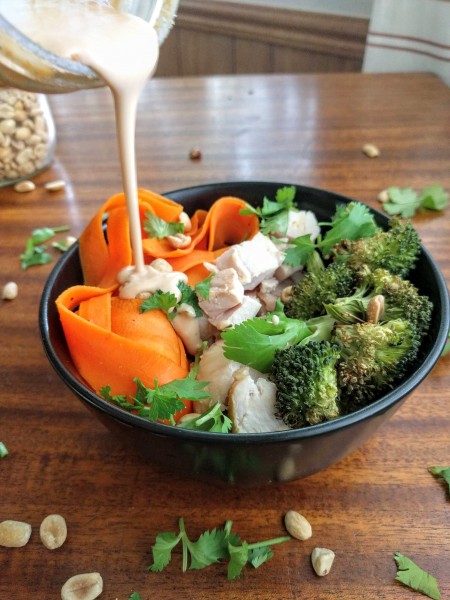 GLUTEN FREE DINNER Idea: Tuesday
Dinner: Pulled Pork: shredded slow cooker pork with homemade honey BBQ sauce poured over. Eat with cabbage slaw and roasted broccoli and cauliflower. Use a gluten free bun, or a cabbage leaf.
Prep: Put pork roast in slow cooker in AM (the sauce was made Sunday). Make cabbage slaw, roast veggies. Estimated prep: 5 minutes.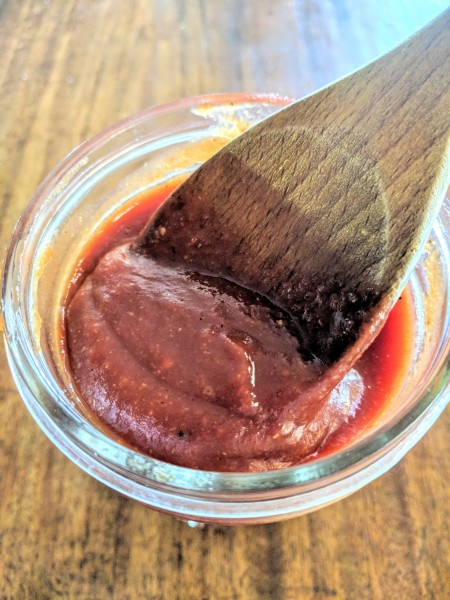 GLUTEN FREE DINNER IDea: Wednesday
Dinner: Grilled Curried Chicken: grilled chicken w/ curry sauce and grilled zucchini.
Prep: Slice the zucchini lengthwise. Estimated prep: 20 minutes.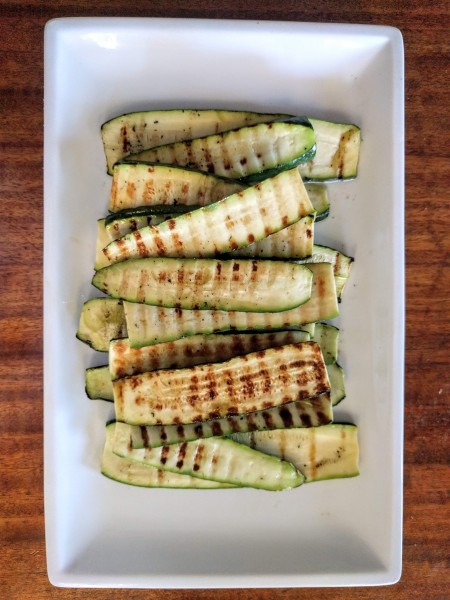 GLUTEN FREE DINNER Idea: Thursday
Dinner: Leftovers: eat up any of the meals that are leftover from earlier in the week.
Prep: NONE (just sit back and relax :)).
GLUTEN FREE DINNEr Idea: Friday
Dinner: Thai chicken pizza with shredded carrots, shredded cabbage, and jalepenos.
Prep: make pizza crust (here's a great almond flour pizza crust), shred carrots and cabbage, slice and de-seed jalepenos. No need for cheese on a Thai chicken pizza! Estimated prep: 30 minutes.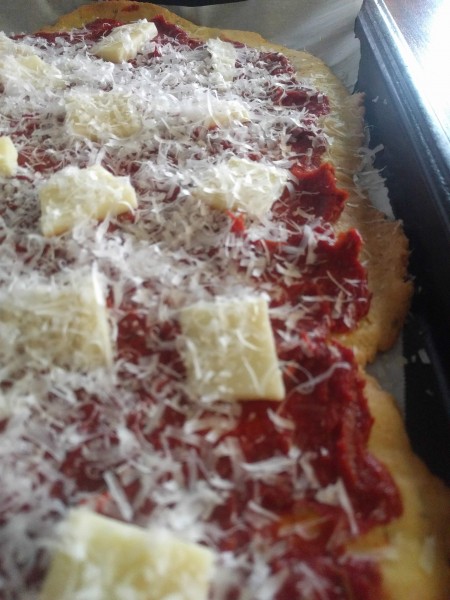 GLUTEN FREE DINNER idea: Saturday
Dinner: Barbecue Bacon Burgers: cook some burgers with bacon and barbecue sauce. Roast some sweet potatoes and make a delicious and simple fry sauce. Use a gluten free bun, or go bun-less, or wrap your burger in a cabbage or lettuce leaf. Yumm!
Prep: Slice sweet potatoes, make homemade mayo, make homemade ketchup. Estimated prep: 20 minutes.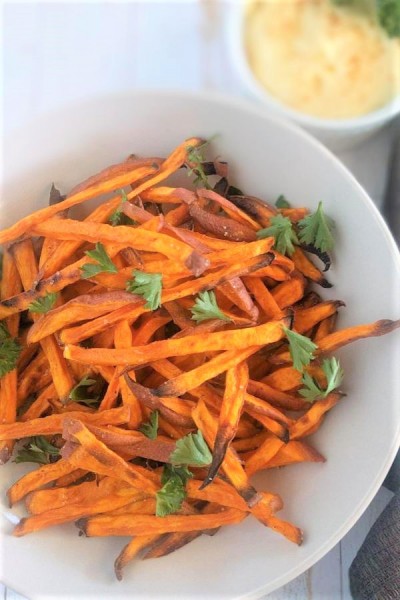 Does these gluten free meals seem doable?
My goal with this meal plan is to show you how to re-use sauces and ingredients throughout the week. To make your meal prep even more efficient, try roasting a big batch of broccoli or other veggies early in the week, then just re-heat it when you want it in a meal.
Another time saving option is cooking all the chicken for the week on Sunday or Monday. Figure out how much you need for each chicken meal and make it all at once. Since you're flavoring everything in the end with sauces, season it with the basics: salt, pepper and garlic powder.
Related: Ultimate Beginner's Guide" How to Meal Prep
Meal planning doesn't need to be complicated. In fact, it can be as simple as writing a few things down on a piece of paper. Gluten free meal planning is no different.
So what do you think?
Have you tried meal planning but couldn't quite stick with it? Or maybe you love meal planning and are just looking for new recipe ideas?
Let me know in the comments below!
Oh, and before you go…
Don't forget to grab your copy of my awesome FREE E-Cookbook.