How to Make Memories With Your Little Chef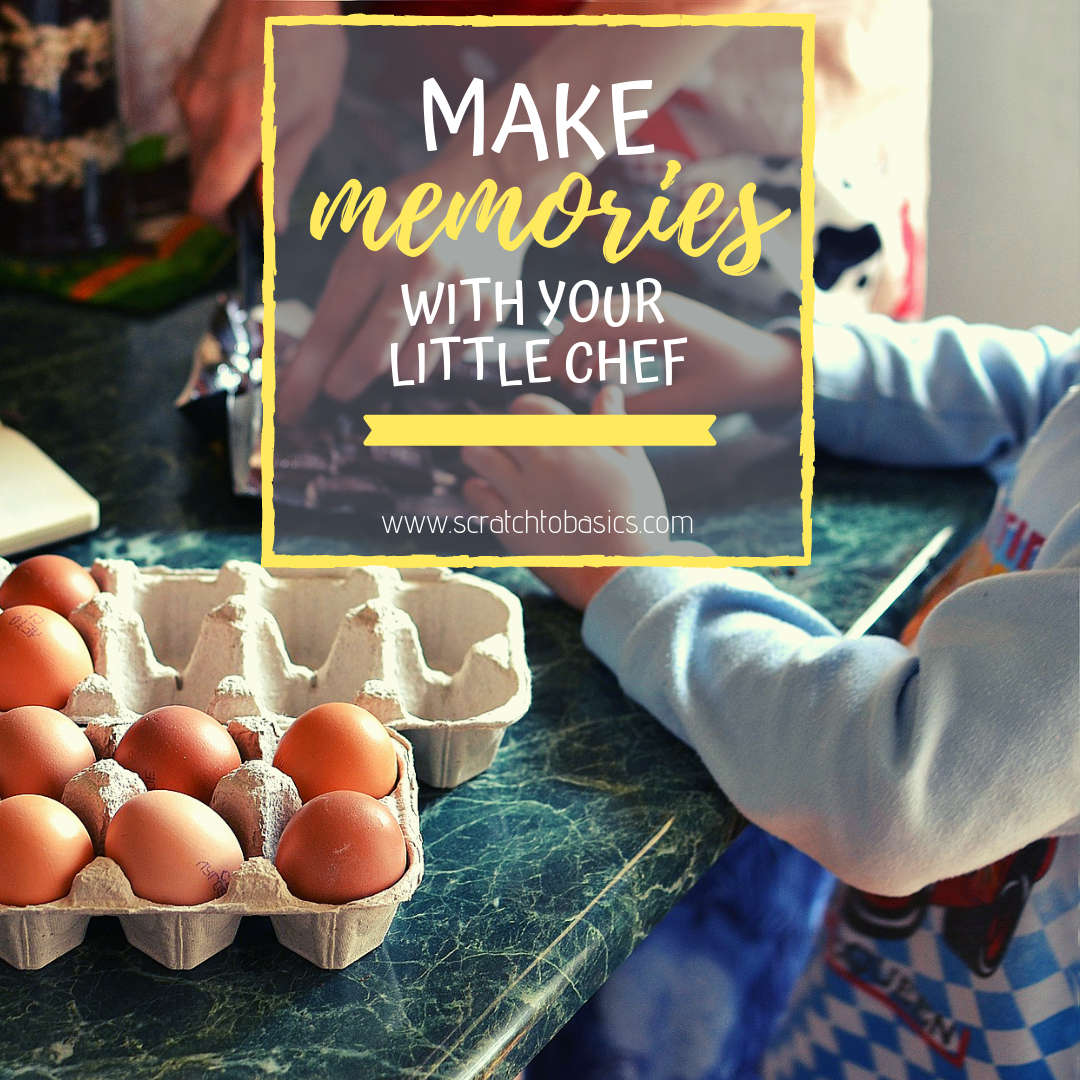 Some of the links on this site may be affiliate links. This means, at no additional cost to you, I may be paid a small commission if you follow the links and make a purchase. Learn more here.
I have two young kids, and sometimes it can be challenging to find something for them to "help" with in the kitchen. And there's times when they really need some quality time, but I need to cook dinner!
I love those precious moments when I'm able to make cookies or a meal with my kids at my side without any tears or tantrums. Let's work on making more of those memories.
I've searched the internet and compiled some great gift ideas to help any parent cook with their kids. Just click on the links to see more information about the items. This list is geared towards younger kids who shouldn't hold sharp knives, or be too close to a hot stove or oven.
Why Bother Cooking With Kids?
Maybe you've got your own rhythm going around meal prep in your house. And letting the kids help sounds like it would be more of an annoyance than than a fun activity. Here's a few benefits to bringing the kids into the kitchen with you.
If kids help prepare the food in the kitchen, they might actually eat the food at the table. Fewer tantrums at the table sounds pretty great, right?
It provides teachable moments to explain where food comes from. For example…while peeling a carrot, you can tell them that carrots grow underground. For young kids, this may really fascinate them. You can tell them about all the people who helped bring your food from the farm to your table.
Instead of turning on a show for the kiddos while you're cooking dinner, let them grab a step-stool and spend some quality time with you. Kids generally love attention, and like spending time with you.
Cookbooks for Kids
These cookbooks are all written with little chefs in mind.
Protect their Clothes
Any time we let kiddos in the kitchen, we should be prepared for a mess. I find that when I expect a mess and I'm prepared to clean it up, it's not such a big deal when it happens (because it WILL happen).
Kid Friendly Kitchen Tools
So you've got the cookbook and the cleaning gear. Time to get busy! These tools will help with your kitchen experience while you're cooking with your kids.
Sets
Here are a few options if you want to get a whole set instead of individual pieces. Any of these sets would be an awesome gift!
Happy Cooking Kits
Enjoy It
No matter what you do, remember that kids are basically mess-machines. It's how they learn. So embrace the mess!
I hope you have so much fun with your little chef. They're only young once! Don't forget to take some pictures to savor the memories.
Before you go, pin this for later!
---
---