Some of the links on this site may be affiliate links. This means, at no additional cost to you, I may be paid a small commission if you follow the links and make a purchase. Learn more here.
Smoothies have been a long-time favorite in our house ever since my kids were old enough to eat them. And with this almond butter chocolate smoothie recipe, I don't see that changing anytime soon.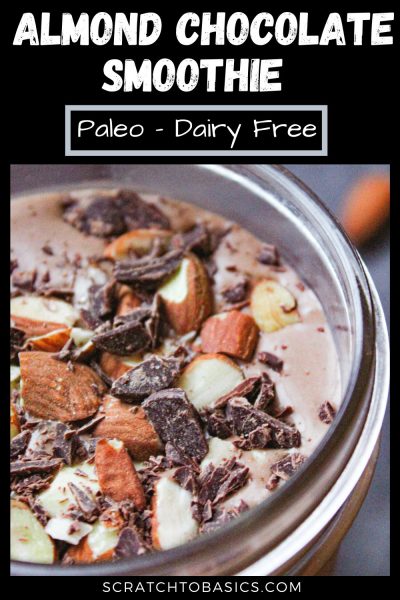 While smoothies always taste great, my favorite part is that I can sneak things like vegetables & greens in without my kids knowing! If you're a parent of a picky kid, or you're a picky eater yourself, you know that sometimes it can be hard to eat a variety of vegetables & get enough greens in your diet.
I recently came across SmoothieBox - a smoothie delivery company that delivers smoothies made with Organic fruits and vegetables to your door. You can try them out and get $15 off your first box here.
Related: SmoothieBox Review - How to Get Ready Made Smoothies Delivered To Your Doorstep
The recipe below starts with the Cacao smoothie pouch from SmoothieBox (because..umm...chocolate smoothie? Yes please.). I added a few enhancements to make it even MORE chocolatey, with an almond kick as well.
The Cacao SmoothieBox smoothie pouch has the following ingredients inside:
Bananas
Coconut cream
Cacao beans
Cacao
Zucchini
Kale
Sunflower Kernels
Smoothie Chip (coconut water, banana puree, citric aid, ascorbic acid, and sea salt)
This makes it a super healthy and delicious smoothie base. We're adding the following ingredients to the pouch:
Almond butter
Honey or maple syrup
Salt
Cocoa powder (or cacao powder)
Coconut milk (you can use almond milk)
How to make this almond chocolate smoothie?
Take out your Cacao smoothie pouch and dump it in your blender OR in a wide-mouth mason jar or bowl (for using your immersion blender). Add the other ingredients and blend it all up!
Side note: We use this immersion blender and find it to be powerful enough to blend this smoothie without an issue. If you're having trouble getting the consistency smooth, your immersion blender might not be powerful enough. You can use a high-speed blender for great results, or invest in a better immersion blender.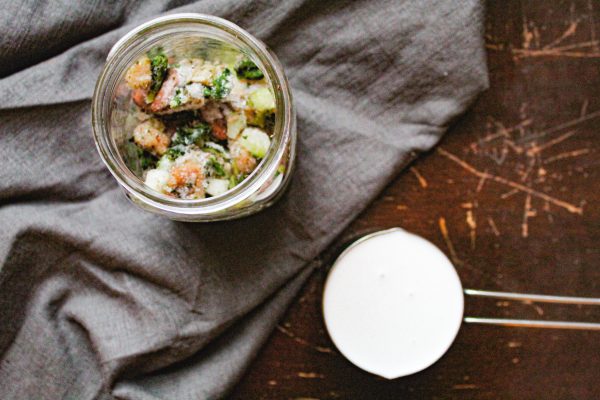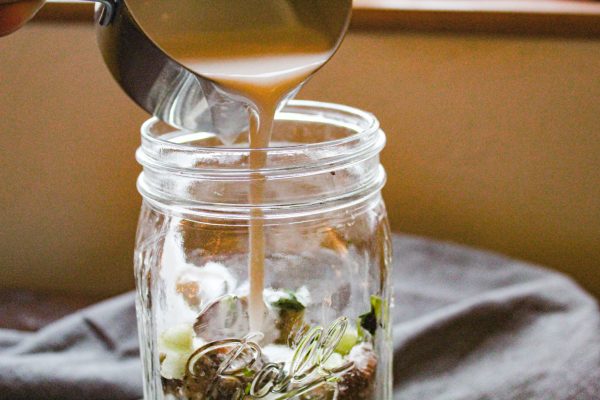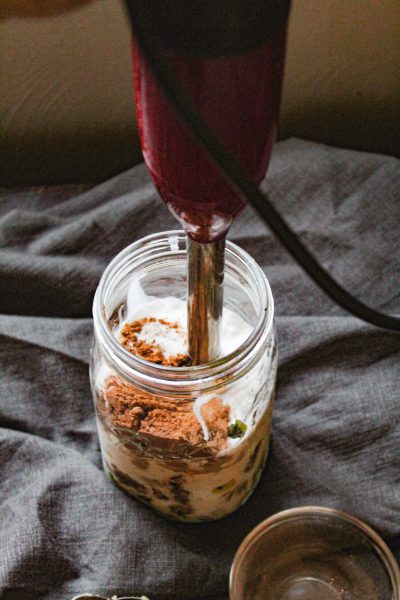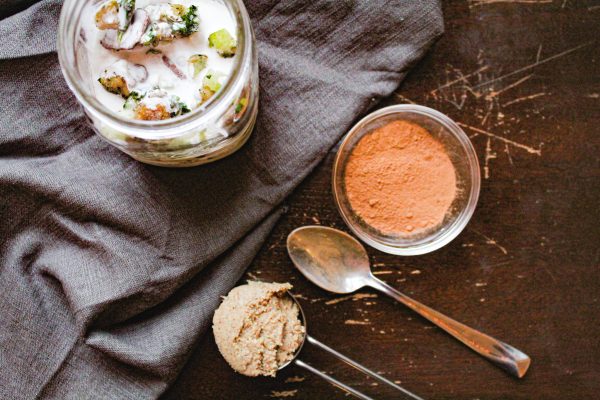 You can split this smoothie into two smaller smoothies or eat it more like a meal replacement as one big smoothie.
Whether you're just looking to start the day off on the right foot with a healthy smoothie, OR you're for a way to add a bit of extra flavor to your SmoothieBox smoothie pouch, this smoothie has it all - tons of flavor, not too much sugar, and plenty of extra vegetables you may not get in your diet otherwise.
What do you think? Let me know in the comments below!
Looking for more chocolate & almond recipes?
RECIPE CARD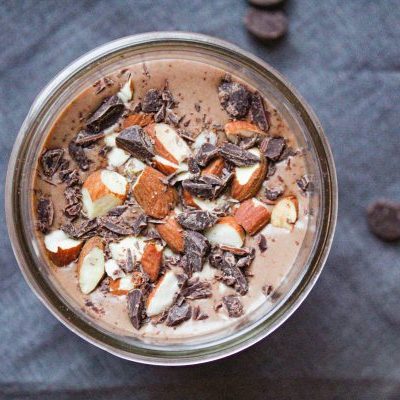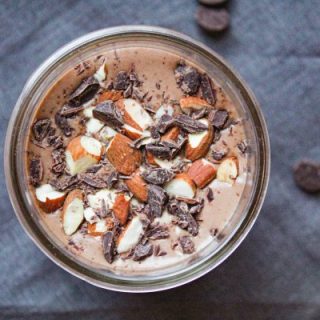 Almond Butter Chocolate Smoothie
Ingredients
1 Cacao SmoothieBox pouch
Coconut milk (or almond milk)
Cocoa powder
Almond butter
Honey (or maple syrup)
Salt
Instructions
1. If using a blender, add the Cacao SmoothieBox pouch and all other ingredients into the blender bowl. Blend until smooth.

2. Alternatively, if you're using an immersion blender, put all ingredients into a mason jar or a bowl and blend until smooth.

3. Enjoy!
Save this for later!