Some of the links on this site may be affiliate links. This means, at no additional cost to you, I may be paid a small commission if you follow the links and make a purchase. Learn more here.
This chai spice mix is easy to make with spices you likely already have in your cupboard. Mix up a batch today!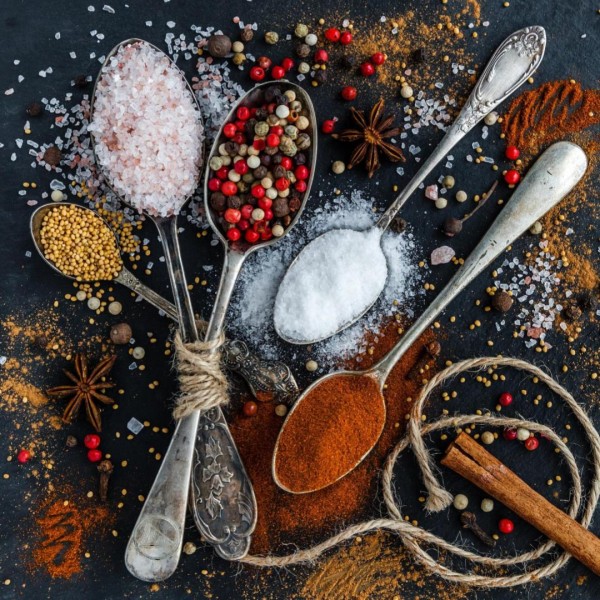 Ahhh, fall. The leaves change from their summer green all the way to dark red before doing their dance down to the ground. Fall is beautiful. And fall is a perfect time for all those wonderful warm spices to come out of the cupboard.
Cinnamon, ginger, nutmeg, and cloves. You know what I'm talking about. There's something about the changing of the seasons that makes me want to curl up with a blanket, a good book, and a hot spiced drink.
But don't get me wrong. I DO NOT think that chai spiced food has to stay in the fall/winter months. I use this chai spice mix in this homemade hot chocolate year round.
Related: 5 Spice Subscriptions That Will Make You Say, "Woah! I made that?"
Traditional Chai Masala
These days my go-to spice blend is Indian inspired. Indian masala chai ("spiced tea") is a drink that's been consumed for thousands of years. Here in America, we typically just call it "chai tea" (which is funny because that actually means "tea tea").
Health Benefits of Chai Spices
They must have known what they were doing in India for the last thousand years. These spices are loaded with health benefits! Our modern science is just now catching up to realize there's incredible health benefits in the spices that are traditionally found in masala chai. Here's a brief summary of some of the benefits these spices can offer.
Cinnamon is full of antioxidants, has anti-inflammatory properties, and lowers blood sugar.
Ginger can help fight nausea and reduce muscle pain, and is also loaded with antioxidants.
Cardamom may have cancer-fighting properties, can lower blood pressure, and has anti-inflammatory properties.
Cloves are nutrient rich (one teaspoon contains 30% of the recommended daily value of manganese - an important mineral for maintaining brain function) and are high in antioxidants.
Nutmeg can be used to soothe indigestion, relieve pain, and promote digestion.
Black Pepper is rich in antioxidants, has antimicrobial properties and can help with nutrient absorption.
There are so many benefits to these spices that I couldn't even list them all. Here's my source. Incorporating these spices into our everyday meals is good for our health (and our taste buds).
Disclaimer: I'm not a doctor, so don't take this to be medical advice. If you have any medical questions...definitely go ask your doctor.
How to Use Chai Spice Blend
I only learned about chai a few years ago when I found this powdered tea and was instantly hooked! It was so good...especially with some cream and sweetener. Yumm!
Instead of busting my budget on the tea, I decided to try and mix my own. After all, I already had all the spices in the cupboard.
But these spices aren't limited to being used in tea. By making up a batch of the spice blend and keeping it on hand, you can have spiced muffins, oatmeal, tea, coffee, hot cocoa, and anything else you think could use a little spice "kick". The possibilities are endless!
How to Store Your Chai Spice Mix
I like to mix up a batch and store it in a mason jar or old spice mix to use whenever I want it. Keep it in an air tight container in your cupboard.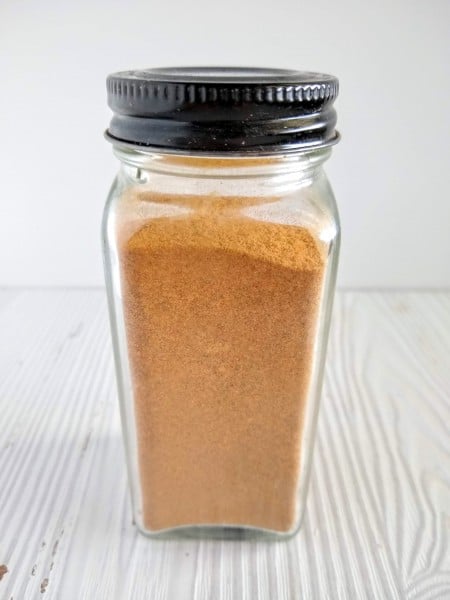 This mixture is very forgiving and extremely customizable. I played around with different ratios before settling on this one.
Looking for more homemade spice recipes? Check out this awesome spice mix roundup of 20 homemade spice mixes to make TODAY!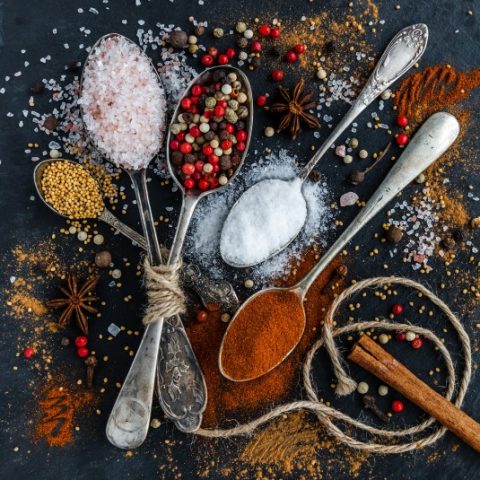 DIY Chai Spice Mix
A homemade chai spice mix that will give your food just the amount of "chai" flavor you're looking for. This chai spice blend is simple to make and store for when you need it!
Ingredients
½ Tbsp ground cloves
2 Tbsp ground ginger
3 Tbsp ground cinnamon
½ Tbsp ground nutmeg
2 Tbsp ground cardamom
1 Tbsp black pepper
Instructions
Place all spices in a mason jar and stir to combine.
Enjoy!
Notes
This recipe makes a little more than a half cup of chai blend.
Nutrition Information:
Amount Per Serving:
Calories:

0
Total Fat:

0g
Saturated Fat:

0g
Trans Fat:

0g
Cholesterol:

0mg
Sodium:

0mg
Carbohydrates:

0g
Fiber:

0g
Sugar:

0g
Protein:

0g
Please comment below! And don't forget to share on Pinterest!