Some of the links on this site may be affiliate links. This means, at no additional cost to you, I may be paid a small commission if you follow the links and make a purchase. Learn more here.
Are you trying to eat healthier, but you're struggling to find healthy snacks? Or maybe you've found some healthy snacks that you love, but you can't afford to eat them as much as you'd like. Well I'm here to tell you there's a way you can eat healthy snacks that won't break the bank.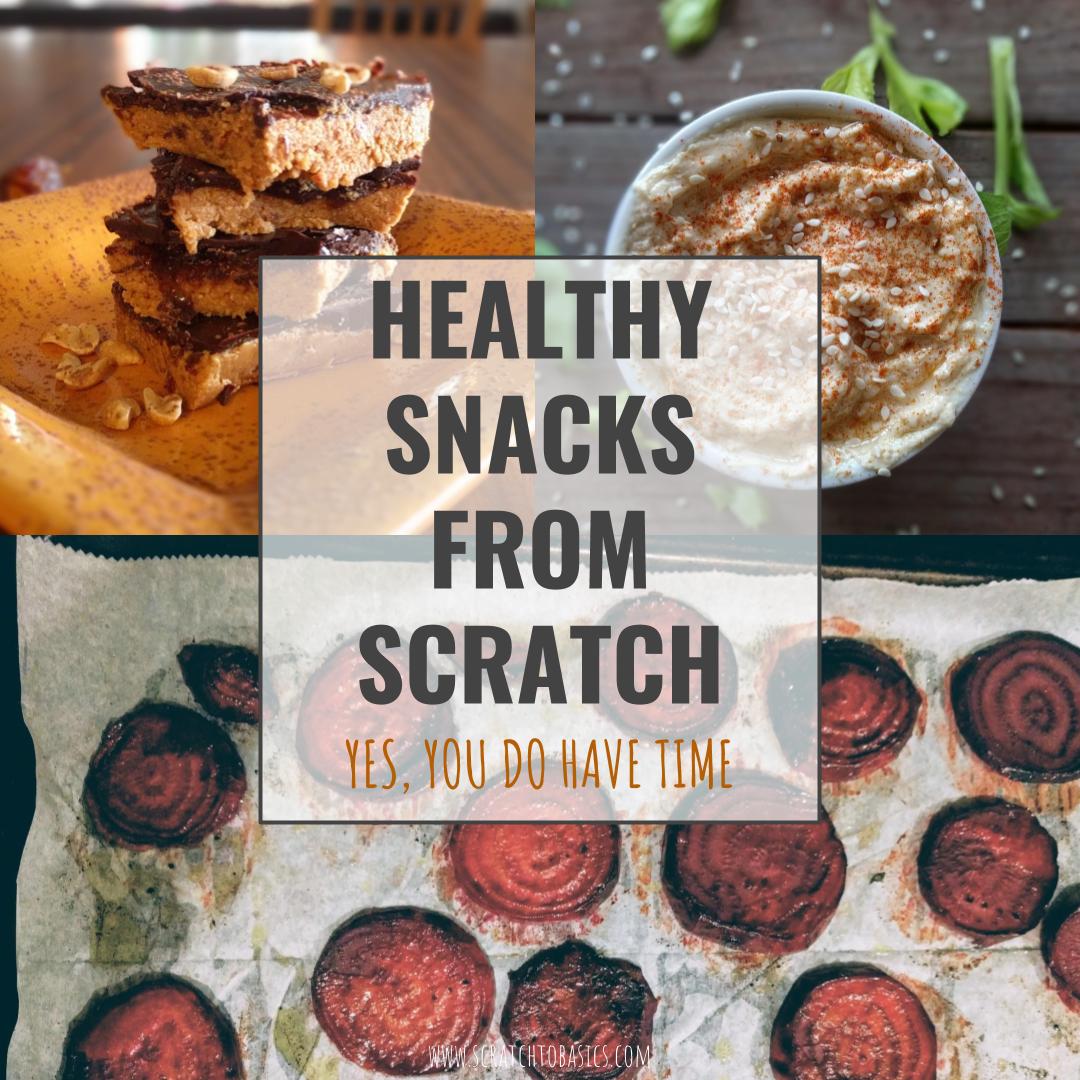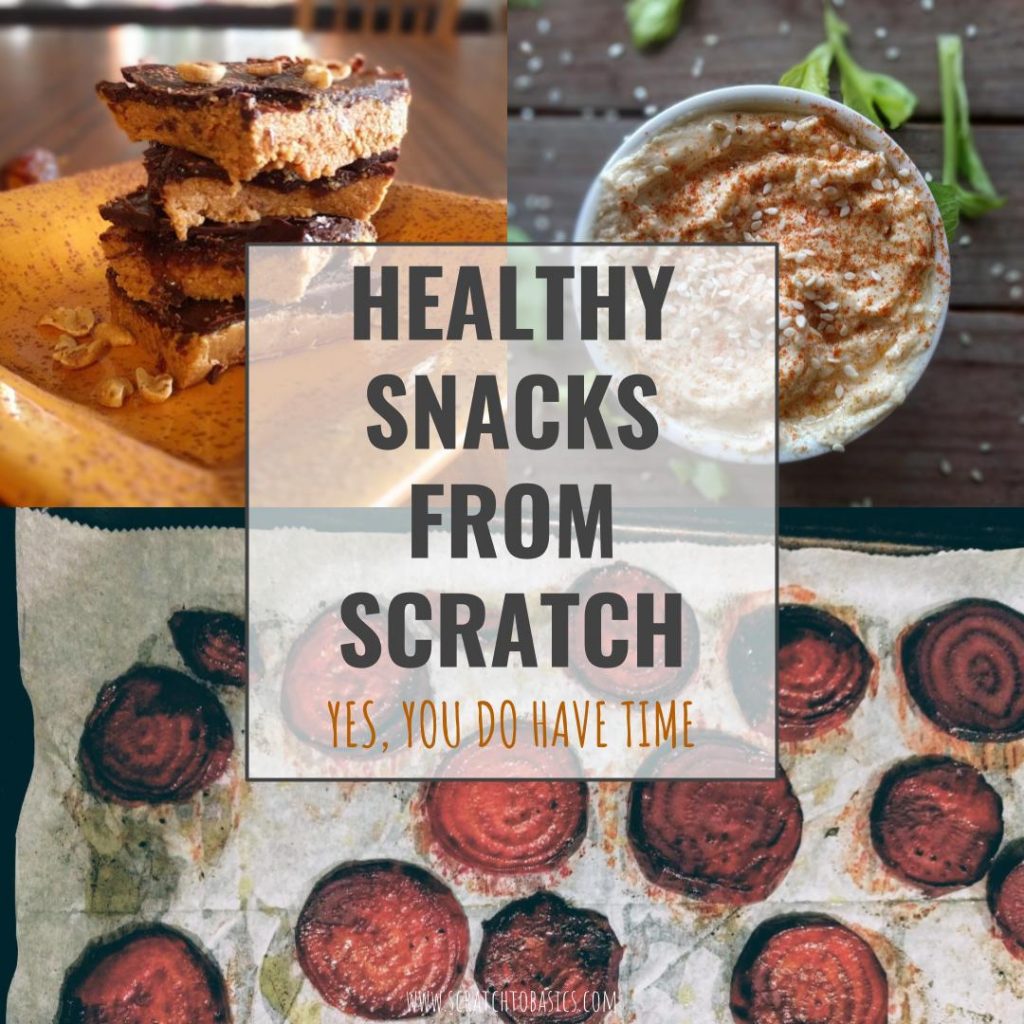 There are so many healthy snacks you can make quickly with simple ingredients you likely already have in your cupboard. By making your own snacks at home you can avoid all the preservatives and fillers in store bought snacks, and save money at the same time.
Sign up at the bottom of this page for a FREE cheat sheet with ideas for simple healthy snacks you can make at home.
Processed Food
It's so easy to snack on store bought crackers and chips when there's an open box in the cupboard, or a bag on the counter. Of course you'll give in when you're hungry and there's nothing healthy for you to snack on.
When you're tired and the store bought processed food is sitting there luring you in, it's just too easy to eat it. Set yourself up for success by having healthy snacking options on hand.
If you're thinking…but I really like my store bought snacks. What's wrong with buying the pre-made stuff? Read this article to find out what's wrong with processed food.
Tips for Success
Plan Ahead
You can prep healthy snacks for your whole week in only 30 – 60 minutes. Think through your week and carve out an hour to make snacks for the week. I've found that if I make snacks before I'm desperate for them, it
works out a lot better. I have energy to get them ready, and I'm not in as much of a hurry.
Don't buy snacks
When you're at the grocery store getting food for the week just don't buy the snacks. Don't buy the chips, the crackers, and the candy. Instead, when you get home, whip up a few snacks for your week. Here are a couple examples from the cheat sheet:
Instead of buying potato chips …… make homemade veggie chips
Instead of buying bagels…… make hummus to dip veggies in
Three Ingredient "Cheese" Crackers

Chocolate Almond Clusters

Homemade Hummus
Plan It Out
Picture it. You just ate lunch on Sunday and are mentally getting ready for your week. With a full belly and a boost of energy, you take 30-60 minutes to make snacks to have on hand for the week.
You can make these 20 minute "cheese" crackers, chop veggies and make hummus, and make some chocolate almond clusters for those chocolate cravings you know will surface. You can make all that and more in just 30-60 minutes.
Sign up at the bottom of this page for a FREE cheat sheet with ideas for simple healthy snacks you can make at home. Not only that, but you'll get access to the Members Only Free Resource Library!
Don't forget to share on Pinterest!