Some of the links on this site may be affiliate links. This means, at no additional cost to you, I may be paid a small commission if you follow the links and make a purchase. Learn more here.
Curious about how meal planning can help you save money on food? You'll be surprised at how much money you can actually save by making a few small changes to your weekly routine. Use the calculator below to learn exactly how much your family could be saving, then make a plan to change.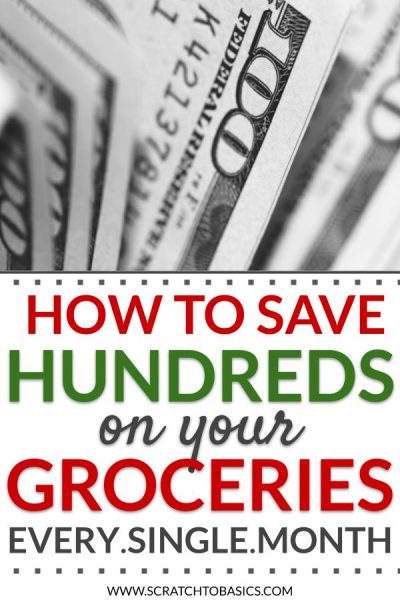 Meal planning has been the key to my success for budget friendly healthy food. When you plan your meals for the week, you can be sure you're saving money by eating more meals at home and reducing your food waste (since you're only buying what you'll use).
Keep reading to learn about my top three recommended services (the meal planning system that changed my life, a grocery budgeting course, and my favorite meal kit service ) that will help you on your path to saving you hundreds on your food bill every single month.

Ready to take the stress out of the kitchen?
Make a meal plan today!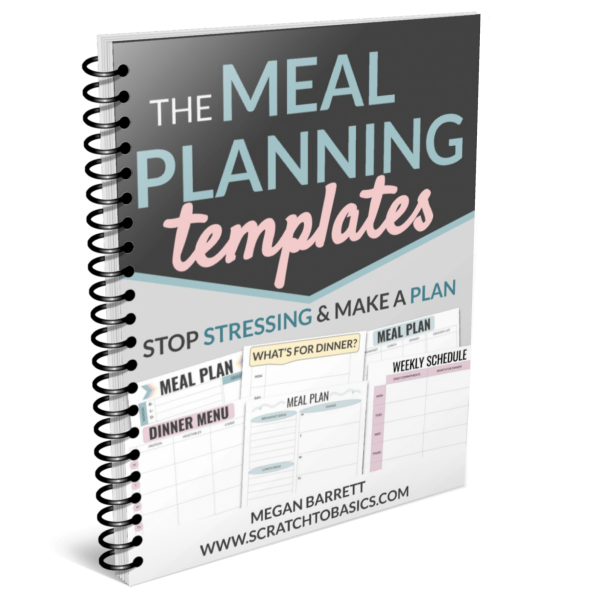 Cut through the overwhelm and get started meal planning with this bundle of meal planning templates. Opt in below to get this PDF delivered directly to your inbox.
What is A Meal Plan?
A meal plan is just a piece of paper (or digital document) where you keep track of your meals for the week. Think of a meal plan as map to get you where you want to go.
Related: How to Use A Meal Planning Template
Meal planning typically consists of:
Taking 20 minutes each week to think through meals for the week ahead.
Going to the grocery store ONCE with a list in hand of everything you need to make the week's meals a success.
You make a plan, and follow the plan. Following a meal plan is a lot like using a GPS to get somewhere you haven't been before. Sure, you could just figure it out without any directions, but it's often more stressful, and sometimes it's nice to just sit back and just follow the directions.
Here's a 7 day gluten free meal plan to get you started on your meal planning journey.
Related: Ultimate Guide to Meal Planning For Beginners
How can Meal Planning save Me money?
Meal planning allows you to eat more home cooked meals, which saves you money BIG TIME.
A recent study looked at the cost of 86 popular recipes and compared the price of making the meal at home vs. using a meal kit service vs. eating out at a restaurant. They found that people spend five times as much money buying a meal at a restaurant as they would by making the exact same meal at home!
Related: 18 Ways to Save Money On Groceries (And Still Eat Real Food)
How much money Can meal Planning Save Me?
How much can you actually save? Use this calculator to figure out how much you could be saving each month by meal planning and making your meals at home.
The calculator assumes an adult meal costs $12.75 and a meal for kids costs $7.50. It calculates for you how much you could be SAVING. The result is the difference between eating out and making the food at home.
What could you do with all that money you would save from cooking meals at home? I bet you could do a LOT. For example, if you have a family of four (two kids, to adults), and you eat out twice a week, you could be saving $280.80 every month just by making those meals at home instead.
The ONE strategy that keeps us eating home cooked meals each and every week is meal planning.
Get Started Saving Money With Meal Planning
If the thought of making a meal plan each and every week stresses you out, but you desperately want to take advantage of the savings that come from eating more meals at home, I've got JUST the things for you. Here are three services that I'll be raving about for years to come.
Prep Dish – The meal planning system that opened my eyes to how valuable food prep really is.
Grocery Budget Makeover – Get your grocery budget in order by going through this life-changing course. I've been through it and it's completely changed the way I think about grocery shopping (and my grocery budget).
Sun Basket – The best meal delivery kit I've found (and I've tried a LOT of them).
1. Prep Dish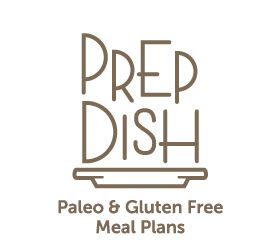 Prep Dish is awesome. I've only been using their system for a couple weeks and I can't even tell you how big of a difference it's made. It's different than your average meal planning service where they just send you the meal plans and say…"okay, go cook everything".
The Prep Dish motto is: Shop once, prep once, enjoy stress-free meals all week.
So you prep for a couple hours on "Prep Day" by chopping veggies, making sauces ahead of time, putting the salad together, etc. Then you put the chopped and seasoned veggies, the sauces, and the salad in the fridge to pull out when you need them later in the week.
Then, on "Dish Day" you have the prep work done for you and all you need to do is cook the food (oh, and eat it too).
There's even a "Super Fast Menu" for those crazy weeks that are jam packed with activities.
The beauty of Prep Dish is in the simplicity. They send the meal plan, tell you how to prep everything on "Prep Day", and they also give you the grocery list that you can take with you to the store or upload to a grocery delivery service website.
YOU do the prep. YOU do the cooking. But you do it all without the stress that comes from thinking it all through and remembering all the parts and pieces of each meal.
Try Prep Dish FREE for two weeks. After that it's only $14/month, or $99 for a year for the basic plan. They also have a premium plan with several bonus features. Check out the chart and see which looks best for you. When you sign up for the yearly plan, use code SCRATCH10 for $10 off with this link.
2. Grocery Budget Makeover
Grocery Budget Makeover is an online course to help you get your grocery budget under control. To be completely honest, when I first heard about this, I brushed it off, thinking:
"I make a budget for my groceries and I stick to it…usually. My grocery spending is NOT out of control."
and…"But I eat different (mostly gluten free & Paleo) so this course can't possibly help me."
Well I just went through the entire course, and I'm here to tell you I was wrong. First of all, I realized I have a lot of room for improvement.
With Erin's bonus videos on food allergies, I feel better equipped than ever to stick to my budget.Not only do I approach the grocery store with confidence now, I actually have a strategy for lowering my grocery bill.
Instead of my old strategy of just-cross-your-fingers-and-hope-it's-less-than-last-month, now I'm confident that each decision I make will contribute to a lower overall grocery bill at the end of the month.
If you get confused at the word "course", it's really just a series of 10 short videos (plus 3 bonus lessons) that teach you new skills for grocery shopping on a budget. There are printable worksheets that go along with the videos to help you think about how to make it work for YOU.
There are super helpful weekly challenges that are designed to get you to do the work and see that you can actually take control of your grocery bill and save a LOT of money by using the tactics Erin talks about.
One thing is clear from the videos in the course…Erin sincerely wants her students to succeed. She walks the walk and saves tons of money on her grocery bill (by the way, she has four boys to feed).
I can't recommend the Grocery Budget Makeover highly enough. Don't wait any longer. Sign up here! Use my code: STB20 for 20% off!
3. Sun Basket

While I believe meal planning should be a major part of your weekly dinners, I also know how nice it is to get a break every now and then. I have two little kids running around, and let me tell you…grocery shopping is NOT always an enjoyable experience.
Related: Three Online Grocery Options For Healthy Families
Sun Basket will do the grocery shopping and meal planning for you. You get to choose the meals (which actually taste amazing), and then you get a box on your doorstep with all the ingredients and the recipes right there.
I love this particular meal kit service more than all the others I've tried because:
They cater to different diets (Paleo, gluten free, carb-conscious, etc.)
They use high quality ingredients (organic produce and clean ingredients).
Their recipe book includes suggestions for how kids can help with the meal (big bonus for me).
And in terms of your budget, Sun Basket is still cheaper than eating out at a restaurant.
It's in your hands Now
The truth is, YOU have the power to change your circumstances.
YOU can go through the Grocery Budget Makeover to learn simple strategies to reduce your grocery budget and make a budget friendly meal plan.
YOU can try Prep Dish and commit to finding a meal planning method that works for you.
Instead of going out to a restaurant, work a Sun Basket night into your weekly meal plan for healthy meals your family will love.
Only YOU can decide that you want things to change. And then YOU have to put the work in to make a change. I believe in you! Let me know how it goes!