Some of the links on this site may be affiliate links. This means, at no additional cost to you, I may be paid a small commission if you follow the links and make a purchase. Learn more here.
So you're interested in getting started with meal planning, are ya? Well, you've come to the right place. In this post, you'll find everything you need to know about meal planning for beginners.
We're talking everything from the basic questions like, "What is meal planning?", to more specific questions like, "Where to find pre-made meal plans? and "What's the best meal planning app for me?".
If you're ready, let's get into it!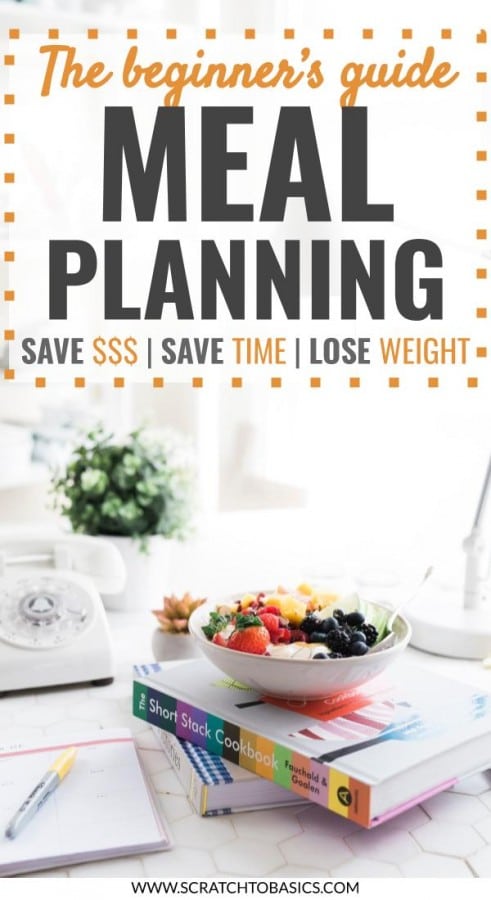 Here's an outline of what you'll find inside this post. Click on the section you're most interested in if you don't want to read the whole thing.
What is meal planning?
Let's start at the beginning and define what a meal plan even is. A meal plan is nothing more than a piece of paper (or digital document) where you keep track of your meals for the week.
Think of a meal plan as map (or plan) to get you where you want to go. You choose the destination, then use a meal plan to get you there.
So...where do you want to go?
A week of stress free dinners?
Eating more meals at home?
Changing your eating habits to eat healthier food?
Let's make a meal plan to get you there.
How do you get started meal planning?
Before you start meal planning, you might be wondering if meal planning can actually help you. Here are six signs that you definitely need to get started meal planning.
Your husband or kid asks, "What's for dinner?", and you feel frustrated that you don't have an answer.
When you open the fridge to figure out what's for dinner, you stare blankly at the shelves...with no ideas coming to you - other than takeout.
You've been trying to change your eating habits, but haven't been able to stick with the changes.
You've got a lot going on, you're busy, have tons to do, and "don't have time to cook".
When you get "snacky", you go to the kitchen, and instead of reaching for a healthy snack, you grab the crackers or chips...just because it's there.
More often than you'd like, you opt for takeout (even if your fridge is completely full of groceries from your grocery run earlier this week).
So...do any of those sound familiar? If so, keep reading because I've been exactly where you are, and I know how to get to the other side.
It's important to know that meal planning doesn't have to require a ton of time, even when you're just getting started. In fact, it will SAVE you time (yep, you heard me right).
Meal planning means:
Taking 20 minutes each week/month to think through meals for the week/month ahead.
Making a grocery list based on the meals you've chosen.
Going to the grocery store with your list in hand, and getting everything you need to make the week's meals a success.
You make a plan, and follow the plan.
It really is that simple.
Following a meal plan is a lot like using a GPS to get somewhere you haven't been before. Sure, you could always figure it out without any directions, but it's a little more stressful and thinking your trip through ahead of time makes it less stressful, and more likely you'll get where you're trying to go quicker.
Plus, there's a lot less thinking involved when you just have to follow the directions.
What do you need to get started meal planning?
Why should you bother making a meal plan?
Meal planning offers a LOT of benefits. It will:
Save you time

Save you money (more home cooked meals = less money spent at restaurants)
Help you lose weight
Lead to less stress at meal times and provide more family time around the dinner table
Sounds nice, doesn't it?
When you have a meal plan in place, you're not forced to scramble at the last minute to make something you don't have all the ingredients for, or don't actually have time to make.
When you've taken a few minutes to meal plan, you will remember to put your chicken in the marinade the night BEFORE you need it, and take that roast out of the freezer with enough time for it to defrost.
Does meal planning really save time?
Okay, so meal planning sounds like a good idea in theory.
But if you're wondering how it will actually save you time (because...isn't it just one more thing to do?), let me walk you through it.
Making a meal plan might take you 20 minutes each week, but it can save you hours throughout the week!
How is that possible? Well, by making a plan, you can be strategic with your meals. For example, you can:
Think through meals ahead of time so the "What's for dinner?" question always has an answer waiting for you.
Be assured you won't need to run to the grocery store multiple times each week because you forget something in the middle of a recipe.
Incorporate meal prep and make your meal planning more efficient (re-use ingredients throughout the week, try batch cooking, or make meals ahead of time for the days you're in a hurry).
By making strategic decisions about your family's weekly meals, you can save time every single day (and that adds up big time throughout the week).
Does meal planning really save money?
So we've agreed that meal planning will save you hours each week.
But what about money? Meal planning allows you to eat more home cooked meals, which saves you money BIG TIME.
This article looked at the cost of 86 popular recipes and compared the price of making the meal at home vs. using a meal kit service vs. eating out at a restaurant. They found that people spend five times as much money buying a meal at a restaurant as they would by making the exact same meal at home.
Related: 18 Ways to Save Money Groceries (And Still Eat Real Food)
So if you're wondering how much can you actually save by eating more meals at home, I suggest you use this simple calculator to figure out how much you could be saving each month by meal planning and making your meals at home.
The answer may surprise you a LOT.
Related: How Meal Planning Can Easily Reduce Your Food Budget By Hundreds Each Month
The calculator above assumes an adult meal costs $12.75 and a meal for kids costs $7.50 (based on national averages).
It calculates for you how much you could be SAVING by providing the difference between the cost of eating out and the cost of making the same meals at home.
---

Tired of scrambling to find money when an unexpected expense comes up?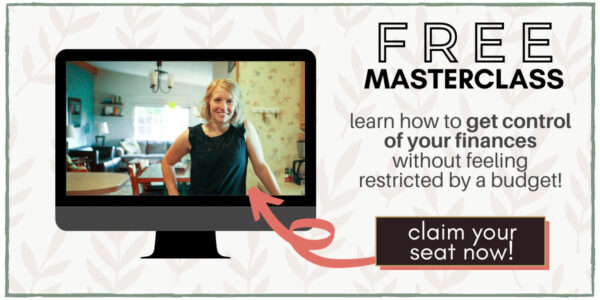 In this FREE training, you'll learn the secret to sticking with your budget without feeling like you can't buy what you want.
---
Can meal planning really help you lose weight?
If you're on a weight loss journey, there's no doubt that meal planning can help you on your journey. By making a meal plan and eating more of your meals at home, you'll have much more control over the ingredients used in your meals and the portion sizes.
Instead of refined vegetable oils, excess sugar, sodium, and artificial ingredients that derail your weight loss efforts, opt to make meals at home with simple, whole foods.
Remember...make a plan, and stick to the plan.
Related: How to Avoid Processed Food When It Feels Impossible and 10 Highly Processed Foods to Avoid
Can meal planning really help reduce stress?
Imagine that you're in a new city...downtown. You're trying to get from point A to point B, but you forgot the address and you don't have directions.
There's one way streets everywhere, bicyclists racing past, city buses who have their own special lanes, and more distractions than you can keep track of. You have a loose idea of which direction you're trying to go, but you're just not quite sure how to get there.
It's stressful driving in a new place, without directions.
Now imagine you put the address of point B into your phone or GPS. You now have a calm voice telling you when to turn, when to anticipate a turn, and which lane to be in. Yes, the distractions are still there, but now you can ignore the ones that aren't important and focus on where you're going.
Having a meal plan is like having the GPS tell you what to do. Except instead of a GPS, you're just following the meal plan that YOU chose. The plan that you KNOW your family will like.
Can meal planning help reduce stress? Absolutely.
This is especially true if you've got kids in your household.
I don't know about you, but my kids are ALWAYS hungry. And the weeks that I don't have a plan for snacks and meals for them are incredibly stressful. Because 20 minutes after breakfast, I have two kids clawing at my leg, begging for more food (like they haven't eaten in weeks).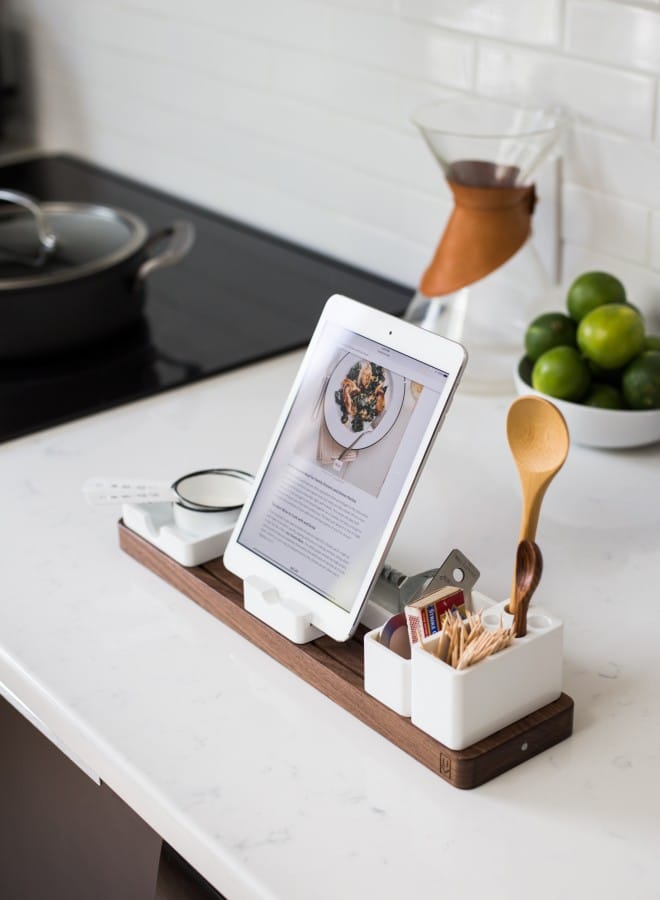 How to make a meal plan
So, you might be wondering...how do I actually make a meal plan and grocery list?
How do you structure a meal plan?
Making a meal plan yourself is not difficult. In a lot of ways it's better than using a pre-made meal plan because you can pick recipes that you know your family loves and by doing so, ensure the whole family will be satisfied with a healthy & delicious meal.
The first thing you'll need is somewhere to write it all down. Of course, you could just use pen & paper. But you might decide that a meal planning template is more useful.
Use a meal planning printable (a weekly or monthly template)
If you're looking for printable meal planning templates that you can print out and fill in, I've got you covered.
Related: How To Use A Meal Planning Template
When you sign up for my email list, I'll give you my collection of meal planning templates. You'll find several weekly and monthly meal planning templates in a variety of styles and colors (multiple color options for each style).


It doesn't really matter which template you use as long as it's helping you get where you want to go. Find a format that looks like something you can stick with. Maybe it's one of the dinner-only meal planning templates, or maybe it's the three meal template WITH a grocery list.
Maybe you decide to make your own. As long as it's helping, stick with it.
If you're a DIY-er, or craft lover, grab a chalkboard, white board, or anything you can think of and create a space to keep track of your weekly meals. Here are a few DIY meal planning template ideas to get your creative juices flowing.
Or use a meal planning app
Maybe you're not too fond of pen and paper, and you'd rather use a meal planning app. There's an abundance of websites and apps that have the option of choosing and planning your meals.
Here are five meal planning apps to keep track of your meal plan on a digital meal planning calendar that I've personally used and would recommend.
Pick your meals
Now, once you've got a place to write it all down, it's time to pick your meals. Here are a few tips to make this process go quickly and easily.
Use theme nights (Meatless Monday, Taco Tuesday, etc.) so there is less to figure out each week.
Make a family favorites list to easily reference when you need an idea for dinner.
Pick at least one night a week to be leftovers.
Don't try to make a new recipe every night of the week. Usually I fill my meal plan with family favorites, and maybe one or two new recipes each week.
Use freezer meals, instant pot/crock pot, and 15 minute meals as much as possible.
Freezer meals
Have you ever made freezer meals? If not, here's how it goes: You do a lot of the prep work ahead of time, then freeze all the prepped ingredients for a later date. Then when you're ready for it, you take it out of the freezer and cook it.
I love freezer meals. I spent a whole month creating a huge amount of freezer meals for you. You can buy my healthy freezer meal recipe collection here.
Another option is signing up for one of these companies that specialize in freezer meals and have hundreds of recipes waiting for you.
Once A Month Meals - The idea is you prepare all your meals for a whole month on one day, stick them in the freezer, and pull them out to reheat them when you're ready for them.
My Freezeasy - More awesome freezer meals, one week at a time.
Instant Pot/Crock Pot
I didn't join the instant pot fan club until recently when we were gifted one. But I quickly saw the value and it immediately earned a spot in the cupboard. Because when ONE kitchen appliance can do the job of TWO kitchen appliances, it's a clear winner. My instant pot has a slow-cook option, so we said "good-bye" to the crock pot!
Related: Absolutely Essential Kitchen Appliances You NEED To Save Time In The Kitchen
An instant pot makes cooking meat (even from frozen) a breeze. They go on sale every now and then, especially around the holidays. This is a great deal for one if you don't have one yet (or want to gift it to someone who needs a break from cooking stress).
If you're new to the instant pot, take this FREE training to learn all about the ins and outs of your new tool. Instant Pot school will teach you everything you need to know. Phew. Wasn't that easy?
15 Minute meals
Do a Pinterest search for "15 minute meals" and you'll be hit with a BUNCH of recipes. Often these meals will have pre-made components to them (like store bought pasta sauce + rotisserie chicken (injected with who knows what)).
You can make your own healthy 15 minute meals by making homemade sauces ahead of time. Do yourself a favor and skip the preservatives in the store bought sauces. You can make your own homemade sauces in minutes, pinky promise.
Ideas for homemade 15 minute meals:
Cook a big batch of protein (chicken, tofu, beef, etc) chicken early in the week to use all week long in salads, stir fry, etc.
Cook a big batch of veggies.
Make your favorite sauce (peanut sauce or coconut curry sauce maybe?)
Then when you're ready for dinner, pour the sauce over your vegetables and your meat.
There you go! A delicious and healthy 15 minute meal. All it takes is a little prep work.
Make your grocery list
Once you've picked your meals, it's time to make your grocery list. To make your grocery list from your meal plan, you've got two ways to go about it.
Write out ALL the ingredients you'll need, and then go through your cupboards and "shop" your list first.
Go through your cupboards as you're looking through your recipes and only write down the items you know you'll need to buy.
Make sure you write down quantities so you get enough to make the meals through the week.
Where to get a pre-made meal plan?
If you're the kind of person who would rather someone else just told you what to do, especially there are many websites that provide meal plans. Some are free, some are paid. Each of the meal planning services out there have a slightly different twist to them.
Free meal plans
Following someone else's meal plan is a great way to get started with meal planning. All it takes is a quick google search of "free meal plans" to find dozens of websites that offer this service. If you're looking for free meal plans, I highly recommend checking out what 100 Days of Real Food has to offer.
Here's a free 7-day gluten free meal plan to give you a glimpse of how simple meal planning can be, even if you're following a special diet.
Paid meal plans
Sometimes in life you get what you pay for. Okay, well maybe that's always true.
If free meal plans aren't working for you, or you're willing to spend a little money to get the kind of meal plans you're looking for, here are the best meal planning services I've found.
My favorite of all of them is Prep Dish (you can get a FREE 2 week trial using this link). Prep Dish provides Paleo, GF & Keto meal plans each week. You get the recipes, grocery list, instructions for a "Prep Day" and "Dish Day". If you can't tell, I'm a big fan. I even wrote an in depth Prep Dish review here.
The Prep Dish meal planning system seriously changed things for me! Not only do you get the meal plans, but you get a glimpse into the benefits of combining meal prep with your planning.
Tips for meal planning success
As it is with most things, there's an easy way to do something and a hard way. Let's make sure you start off your meal planning journey on the easy path.
Here are a few meal planning tips, tricks, and hacks that I've learned over the years. Because remember, meal planning will ONLY be a long term solution for you if you make it work for your family.
Meal prep. Incorporate meal prep into your weekly routine for maximum benefit.
Keep it simple. There's no need to complicate your meal plan more than is necessary. Don't pick 7 brand new recipes during the week. And don't plan a 2 hour meal on a night when you've got to be in three places at once for your kids sporting events.
Plan for eating out. Don't make rigid rules about cooking at home EVERY single meal if it's just going to stress you out. If you enjoy eating out and can work it into your budget, plan for it. Write it in your meal plan!
Try a meal kit. If you just love restaurant quality food but don't want to spend the money on it, try Sun Basket. I've tried several different meal kit companies and Sun Basket is my absolute favorite! Read about all the meal kit companies I've tried here.
What about meal prep? is it the same thing?
Here's how I think of it...
Meal planning = Writing out your meals for the week/month (and making a grocery list).
Meal prep = Prepping ingredients and meals ahead of when you'll need them.
One tip that any experienced home cook will tell you is to make food ahead of time. That way you're not scrambling to start from scratch each day at dinner.
And since it takes just as much time to cook a double batch as does to cook a single batch, I highly recommend you make 2-3x as much as you'll eat so you can eat delicious and healthy meals all week - with less time spent cooking.
Think about it...is it easier to snack on pre-peeled and sliced carrot sticks OR those chips in the cupboard? With pre-made snacks and meals in the fridge, you'll be more likely to eat the healthy homemade food than eat junk snack food or grab take out (...again).
The important thing is to figure out the best meal prep method that works for you.
Related: Ultimate Guide to Meal Prep
Because, let's be honest...you are NOT the same person as your sister, or your neighbor, or even ME! And what works for someone else isn't necessarily going to work for you, too.
Remember...Don't stress
It's true that the food you put in your body is important. But it's also true that HOW you treat your body is important. Here are a few healthy living tips that we ALL need to pay attention to.
Don't stress
Get plenty of sleep - Aim for 7-8 hours.
Exercise - Get moving. Going on a hike or working in your garden TOTALLY counts.
Enjoy time with family and friends
Related: 32 Self Care Tips for Stressed-Out Moms
I fully believe you are worth the effort it takes to commit to (and stick with) healthy eating. And while there IS effort that goes into it (just as there is effort in learning anything new), eventually it gets easier.
Remember this: A meal plan should make you feel FREE and confident, not stressed.