Some of the links on this site may be affiliate links. This means, at no additional cost to you, I may be paid a small commission if you follow the links and make a purchase. Learn more here.
I didn't begin the Paleo diet the way most people do. Instead of making a conscious decision to learning Paleo diet basics before I started out, I arrived here through a different route. Through elimination diets, food journals, and cutting out foods that made me tired, bloated, gave me low energy, or some other negative affect.
And then one day I realized…there's a name for this.
This is Paleo!
And now I'm able to find helpful resources on Paleo diet basics like The Paleo Mom's Kitchen E-book just by having an accurate phrase to search on Google.
Continue reading to learn more about what's in this E-book and why I think it is a GREAT resource for anyone getting started with Paleo (or really, anyone looking for a stress-free kitchen).
What is Paleo?
If you've been hiding under a rock and haven't heard about the Paleo diet, no problem. Just keep reading.
If you've been misled to think the Paleo diet is about nibbling on berries and foraging for food like cavemen, keep reading.
I was in the same place not too long ago. But…check this out…
The Paleo diet is a nutrient-dense whole foods diet based on eating a variety of quality meat, seafood, eggs, vegetables, fruits, nuts, seeds, herbs, spices and healthy fats. It improves health by providing balanced and complete nutrition while avoiding most processed and refined foods and empty calories.

Dr. Sarah from The Paleo Mom
If you've been around here for any length of time, you know I've been talking about cutting refined and processed foods (remember this article?), and the importance of healthy fats (here's that oils article I wrote a while ago).
I'm Paleo and I didn't even know it. I'm just going to stick that big fat PALEO label on me and own it. Who's with me?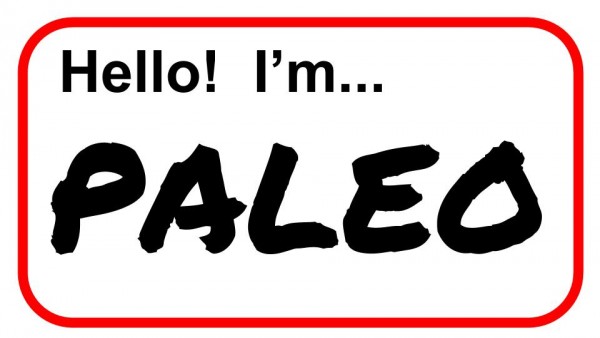 In one of my recent google searches, I stumbled upon The Paleo Mom's Kitchen E-book. I immediately bought it, read it, and loved it. Then I went back through it for a more thorough read. Keep reading to learn more about what you'll find inside.
The Paleo Mom's Kitchen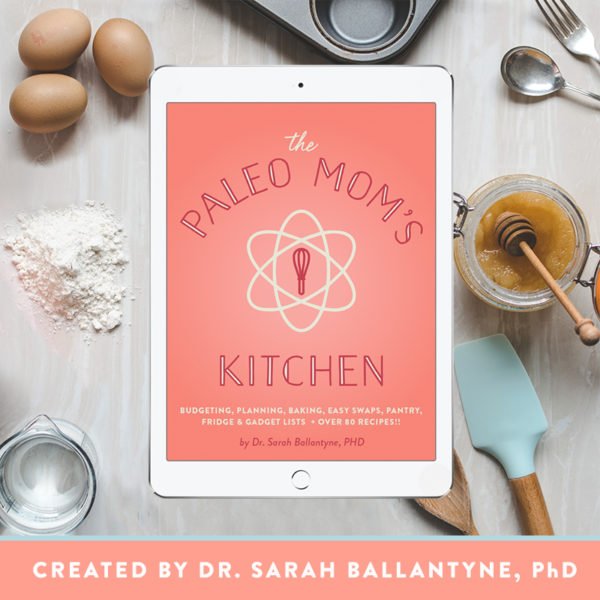 Here are the sections you'll find in the E book. Keep reading for a brief explanation of each section and why it's helpful.
What to Eat
Feeding Your Family
Paleo Cooking for Kids
Cooking: Speedy, Healthy, Tasty Tidbits
Insider Tips for Paleo Baking
Essential Gadgets List
What to Eat
This is the section where Dr. Sarah tells you the basics about what you can or can't eat on Paleo. She also has a category for "gray area" items…things you should find your individual tolerance for.
By the way, this is one of the things I love about the E-book. She doesn't pretend that everybody is the same, and can handle the same foods. Obviously there's some foods that should remain in the "avoid" category, but there's quite a bit in the gray area as well.
This section is complete with a pdf cheat sheet (see image below…actual content blacked out). So buy the book, print it out and hang it on the fridge (or carry it around in your purse) as a quick reference guide.
Feeding Your Family
This section gives practical and helpful tips for feeding your family. Honestly these tips are helpful whether you follow the Paleo diet or not. You'll find tips on managing your schedule, how to stock your kitchen (including a list of ingredients to keep in your pantry), as well as other tips for meal prep and cooking.
Paleo Cooking With Kids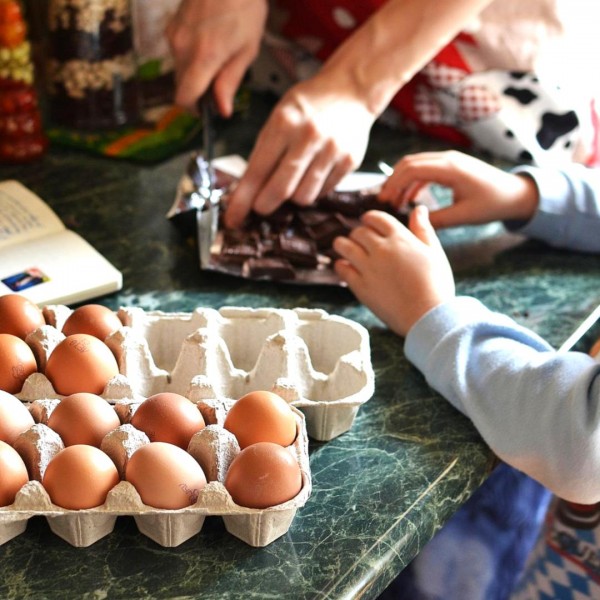 It's one thing to transition to Paleo for yourself. Sometimes bringing your spouse on board can be quite the feat. But kids? Now that's a whole other ball game. It can be daunting thinking about changing the way your kids eat (think Mt. Everest type daunting). But it's totally do-able.
The book provides tips for making Paleo lunches for your school aged kids, as well as 10 steps to transitioning toddlers to Paleo. I LOVE that Dr. Sarah is realistic. She's a mom and she transitioned her kids to Paleo when her youngest was a toddler, and she gets it.
While firmly rooted in the benefits of Paleo approved foods, she gives reasonable steps to take to make the transition easier…including a little wiggle room.
Cooking: Speedy, Healthy, Tasty Tidbits
Substitutions
When you're thinking of switching to Paleo, it's natural to think…well what do I eat if I can't eat_____ (flour, grains, pasta, tortillas, etc). This section provides Paleo-approved substitutions for your used-to-be-staples.
Organ Meat
If you're new to eating organ meat, the idea can throw you for a loop. Although it might be normal for you to eat only chicken breast and chicken thighs, it's actually a modern day thing that we only eat certain parts of the animal.
Think about it like this…for every two chicken breasts you eat, there's a whole lot more of that chicken (and a ton more nutrition, too). The Paleo Mom's Kitchen offers 9 tips on incorporating organ meats into your food (including which ones to "hide").
Store Bought Paleo Snack Ideas
This might become your favorite section! She provides a bunch of store bought options for Paleo friendly snacking. Because…we all love our snacks, right?
Insider Tips for Paleo Baking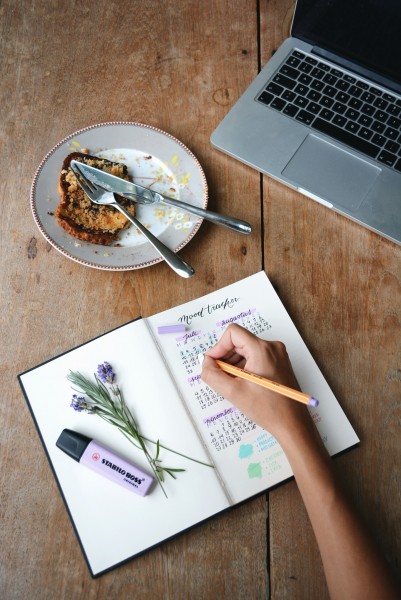 I recently looked through a Paleo cookbook and there was no dessert section. It really threw me for a loop. Because I make plenty of Paleo desserts and they're ah-ma-zing. So any version of Paleo I follow will include the occasional Paleo-friendly dessert (and let's be honest…most likely chocolate will be involved in some way).
If you don't have a sweet tooth, this might not be important to you. But I really love chocolate. And maybe more than that, I just really enjoy baking. So figuring out this new world of baking without wheat flour has been a bit of a challenge.
But looking through this section of the Paleo Mom Kitchen Ebook, I realize now that I just didn't have the right information in front of me. Dr. Sarah provides dozens of ingredients (flours, fats, sweeteners, leaveners, binders, etc.) along with HOW to use them.
So instead of just saying…use almond flour. She gives a whole paragraph about blanched almond flour…when to use it, how to substitute it for wheat, and the difference between other seed flours.
Essential Gadget List
Dr. Sarah provides her favorite tools and gadgets. She talks about what she uses each of them for (with pictures).
Recipes
The E book ends with over 50 recipes for Paleo basics, breakfasts, sides, mains, and sweets & treats. Talk about helpful!
How to get it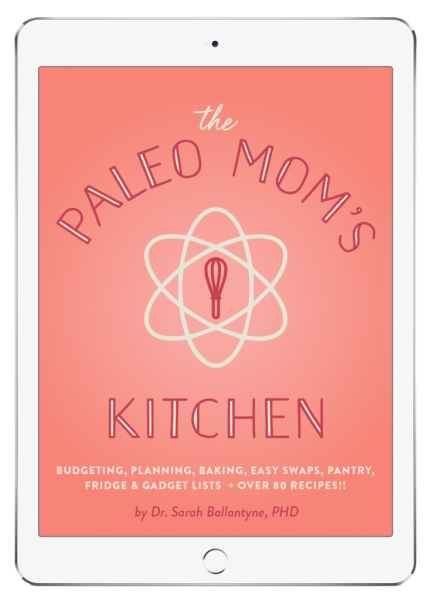 So there you have it! It's an incredibly helpful resource for you if you're:
Looking to get started with Paleo
Interested in helpful cooking tips and tricks to make your kitchen a more enjoyable and stress-free place to be
Looking for a Paleo cookbook to get you started in your Paleo journey
So now you have a decision to make.
The way I see it, one of three things will happen:
You'll keep on doing what you've been doing. Wondering if maybe Paleo could work for you…but never doing anything about it. Dreaming about losing a few pounds, or wondering if there's a future life that involves reading your toddler a story without falling asleep!
You buy The Paleo Mom's Kitchen, download the pdf, read through it, and decide it's not right for you. In that case, you can get a full refund within 30 days of purchase!
You buy The Paleo Mom's Kitchen, and you have an awesome resource to help you transition to a Paleo diet. You're happy and prepared to take steps towards health, whenever you're ready to do so.
So what are you waiting for? Get the E-book today!