Some of the links on this site may be affiliate links. This means, at no additional cost to you, I may be paid a small commission if you follow the links and make a purchase. Learn more here.
If you've ever wondered how to get more flavor into your meals, spices are the way to do it. But tackling the spice aisle without any sort of guide can feel super overwhelming. I get that. Which is why I want to tell you about the best spice box subscription services I've found.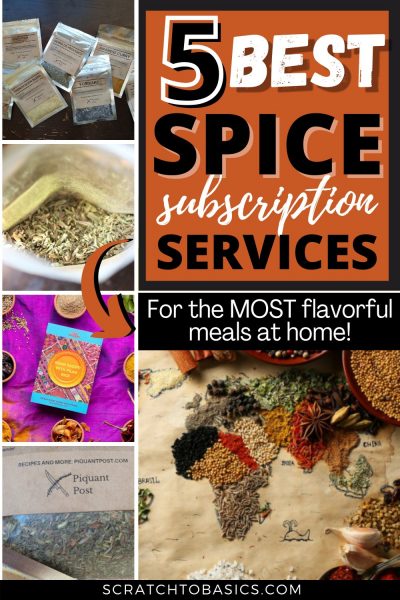 We've used one of these spice box subscription services, and it was so fun to get a box of spices + recipes in the mail each month. It allowed us to try new flavors and not feel bad if we didn't like one of them, because we didn't have to buy an entire bottle to try it.
I highly recommend this as a holiday gift, or just for yourself to get more flavor in your food.
And, these days, when it's harder to travel the world, what better way to still get the flavors of the world in your food?
Spice Box Subscription Services
Piquant Post
We used Piquant Post for a few months and really enjoyed their spice blends & recipes. In addition to their monthly spice subscription, they also sell a BBQ spice rub kit that would make an awesome gift for anyone you know who likes to cook.
Each box comes with freshly ground, 100% natural spice blends as well as chef developed recipes to use them. The spices from Piquant Post have no fillers, preservatives, or sugar so you're able to keep control of your food. Store bought spice blends often have stabilizers & preservatives that you won't find in Piquant Post's flavor kits.
Price: Subscriptions start at $9.99 per month for a 12 month subscription ($11.99 for month to month).
Raw Spice Bar
Raw Spice Bar sources spices from around the world that are freshly ground and toasted whole spices, for the freshest flavor.
You can sign up for the monthly subscription, order individual spice blends, or get one of their spice sets. Perfect for gifting, or using in your own kitchen.
Price: Monthly subscription for $10.00
Spice Madam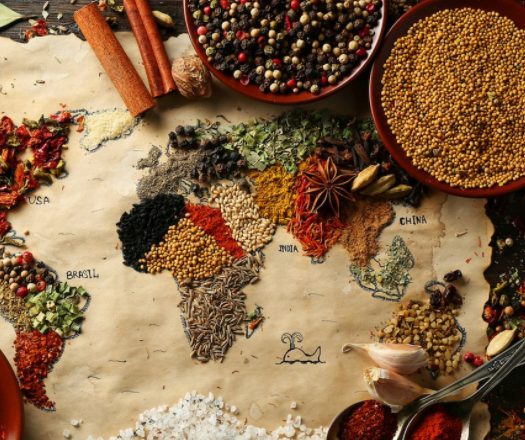 Spice Madam is your passport to culinary adventure. When you sign up for a Spice Madam subscription, you'll receive a curated box of global spices, recipes, music & fun facts to explore, discover & experience a different destination each month.
A fun bonus - according to their website, every box sold supports a non-profit that impacts youth education.
SpiceBreeze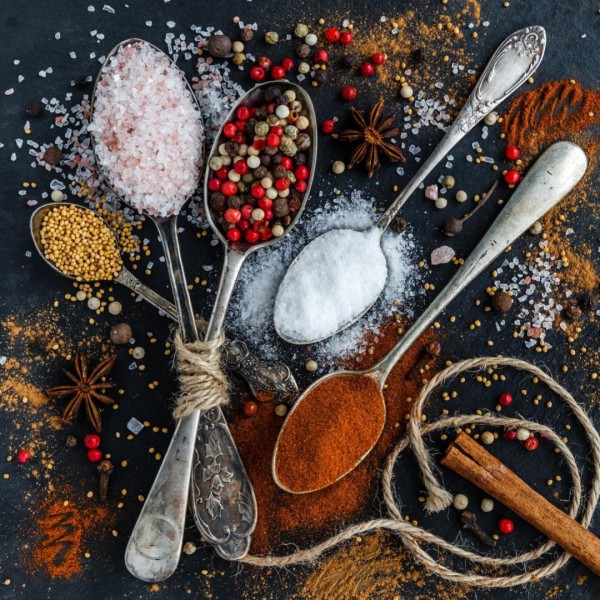 With the SpiceBreeze spice subscription box, you'll be able to cook global meals with ease. You can choose your box size (based on how many people you'll be serving).
Price: Boxes start at $9 for 2 meals
World Food Spice Box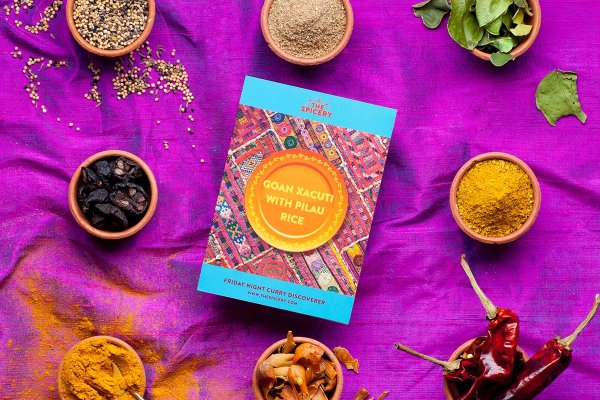 Satisfy your taste for adventure and explore exciting new flavours each month without leaving home with the spice box subscription from World Food Spice Box! There's sure to be something to intrigue even the most seasoned of travelers with exciting new recipes each month.
No matter which of these spice box subscriptions you decide to try out, I hope your dinners are spiced to perfection, and that you'll be able to enjoy those home cooked meals just a little bit more.
If you're browsing for gift ideas for your food loving friends, I've got more ideas for you here:
Save this for later!