Some of the links on this site may be affiliate links. This means, at no additional cost to you, I may be paid a small commission if you follow the links and make a purchase. Learn more here.
Up until recently, every time I made a Mexican dish like tacos, enchiladas or chili, I would get out the same three spices and try to make it taste "right". I'd add, then taste, add more spices, then taste, and on and on (and on). Now I have a simple formula to make this delicious taco seasoning perfect every time. This recipe doesn't have any salt in it. You can salt according to your taste buds.
The upside of the "taste as you go" method is that it's easy, and you don't need to look up recipes. But the downside is that if it's hard to re-create those perfect flavor ratios. And then we're back to tasting, adding more, tasting, adding more.
So you have two options.
Buy the packets at the store with pre-made seasonings.
Make your own homemade versions (and stick to a recipe).
Store Bought Taco Seasoning
One alternative to the "taste as you go" method is buying pre-made taco seasoning packets. I'm not a big fan of these, for a few reasons.
The preservatives and bad oils often found in pre-made items aren't something I want to put in my body. If you do buy the store bought mixes...check the ingredients to make sure you know what you're eating.
It's one less thing to buy. The fewer items on my shopping list, the better. I've got two young kids so I'm all about a quick shopping trip. This is also why I love online grocery shopping!
The pre-made spice mixes are marked up substantially. I'd rather save some money and mix up my own at home. Speaking of saving money, check out this course that completely changed the way I think about our grocery budget.
Related: 20 Homemade Spice Mix Recipes to Try Today!
Ready to Save Hundreds on Your Grocery Budget?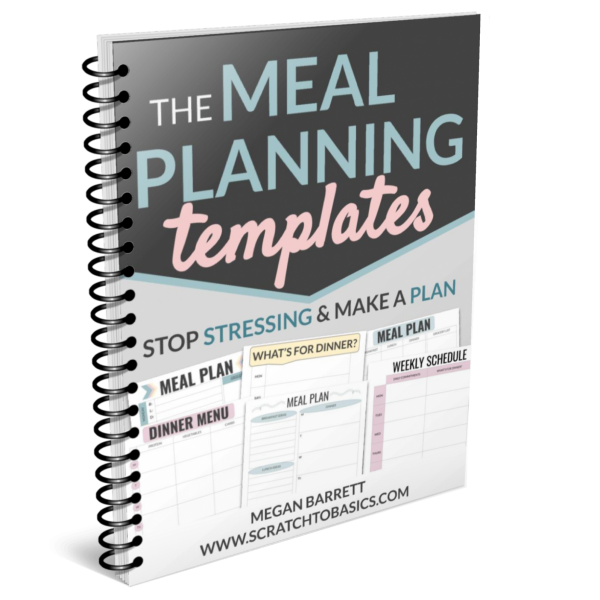 Make a Meal Plan Today!
Get started meal planning and save hundreds every month with this bundle of meal planning templates. Opt in below to get this PDF delivered directly to your inbox.
Homemade Taco Seasoning Recipe
I recommend making a big batch of taco seasoning and storing it with all your other spices. Then when you sit down to make your meal plan, you can take stock of your pantry and remember you DON'T need to buy any packets this week.
If you're interested in meal planning, you're going to want to try this meal planning system that will give you your evenings back.
Related: 20 Meal Planning Templates To Take The Stress Out of Dinner
This taco seasoning recipe is completely customizable, of course. I like using recipes as a guide and I'm terrible at following them exactly. So why would I expect you to do the same?
Side note: I encourage you to alter any of my recipes to make them fit your taste buds the best. Do you like things extra spicy? Add a bit of cayenne to the mix.
Ground Spices vs Whole Spices
I typically buy ground spices. I buy them in the bulk section at my local store. It saves a LOT of money to buy them in bulk (and when I say "bulk", I don't mean that I buy 10lbs of cinnamon. I mean that I scoop them out of the big spice containers at the store and then refill my spice containers at home). I can get enough to fill a whole spice jar for a fraction of what a new jar costs in the spice aisle.
Another option is to use whole spices and grind them yourself. If you want to do that, you'll need a spice grinder. My husband got himself this manual grinder (mostly so that I don't wake up to the sound of the electric one...what a kind husband).
Related: 5 Spice Subscription Boxes You've Gotta Try Today!
Mexican Spice Mix Storage
Make a big batch of this homemade taco seasoning and store it in a mason jar in your cupboard. Grab it when you make your next pot of chili, or these sheet pan fajitas for a perfectly spiced dish!
Related: Paleo Crockpot Chili With Bacon And Ground Beef
Taco Seasoning Recipe
Mix these in a mason jar or spice jar.
1 part garlic powder
2 parts cumin
4 parts chili powder
Use this formula and scale it based on how much you want to make. The recipe below will make just under ½ cup of taco seasoning mix.
Are you looking for more spice mixes you can make at home? Check these out: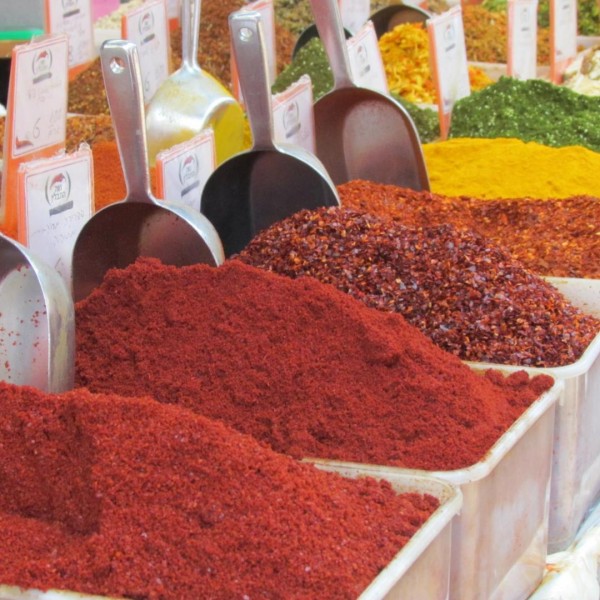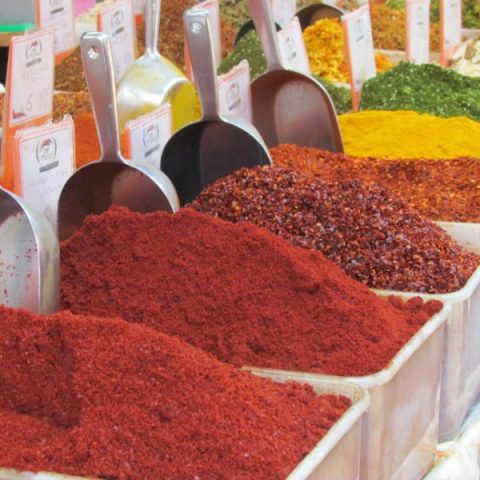 Homemade 3 Ingredient Taco Seasoning
Ingredients
1 Tbsp garlic powder
2 Tbsp cumin
4 Tbsp chili powder
Instructions
mix all ingredients
store in airtight container
Don't forget to share this recipe on Pinterest!