Some of the links on this site may be affiliate links. This means, at no additional cost to you, I may be paid a small commission if you follow the links and make a purchase. Learn more here.
Crockpot recipes are one of my favorites, especially during the summer! If you're looking for simple and delicious recipes to throw in your slow cooker, check these summer crockpot recipes - this list includes everything from appetizers, main entrees, sides, snacks, and even desserts you and your family will love. Enjoy your barbecues and parties with these easy and delicious summer crockpot recipes!
Categories
To make the list of recipes a little easier to navigate, I've sorted them into categories (based on meal course and the kind of protein used).
Chicken Summer Crockpot Recipes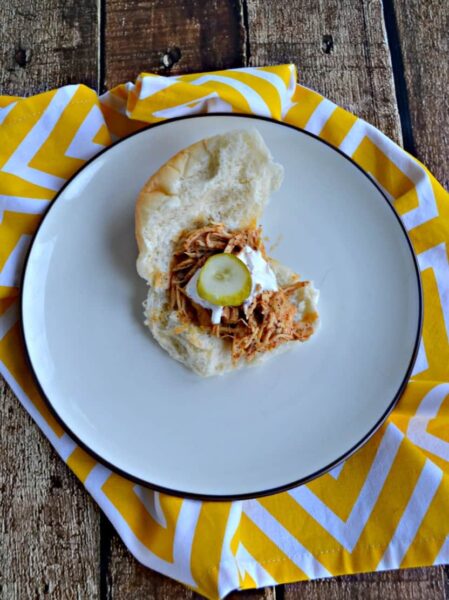 Spicy hot shredded chicken served on fresh baked slider rolls then topped with pickles. Get the full recipe at Hezzi-D's Books and Cooks.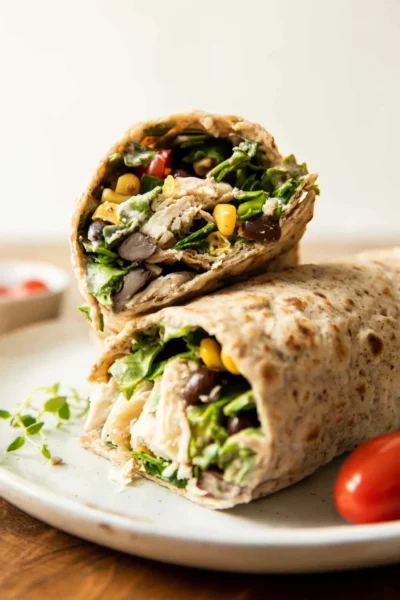 Crunchy, savory, and the right amount of kick! These Slow Cooker Fiesta Ranch Chicken Wraps are perfect for a busy weekday lunch or dinner recipe. Get the full recipe at Jar of Lemons.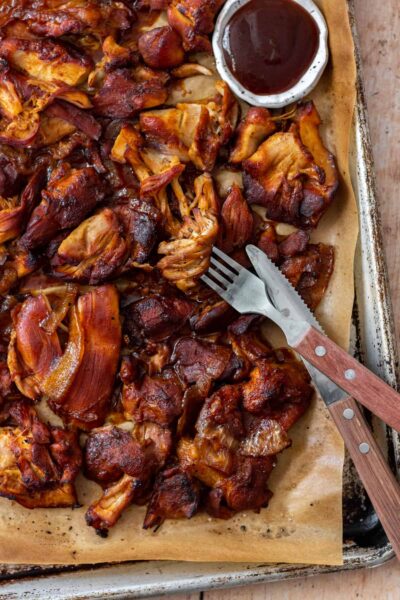 Slow Cooker BBQ Chicken Thighs are sweet, savory, and they only require a few ingredients! Skip the grill and make BBQ chicken inside in your slow cooker! Get the full recipe at Sugar & Snap Peas.
These slow cooker chicken tacos require only five ingredients: chicken, black beans, avocado, salsa, and corn tortillas. Delicious and easy! Get the full recipe at Vanilla Bean Cuisine.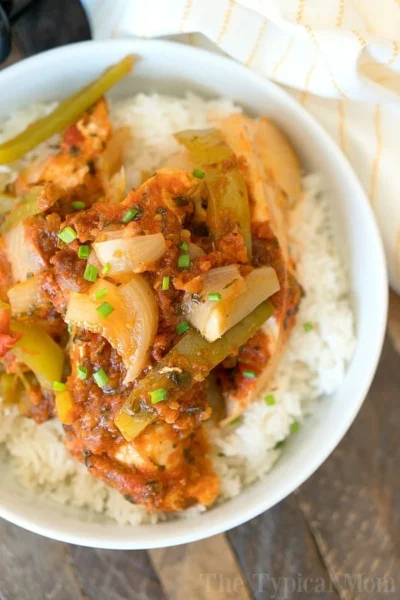 Crockpot salsa chicken with only 3 ingredients is cheap and a healthy summer meal. Make into tacos when done or serve over rice. Get the full recipe at The Typical Mom.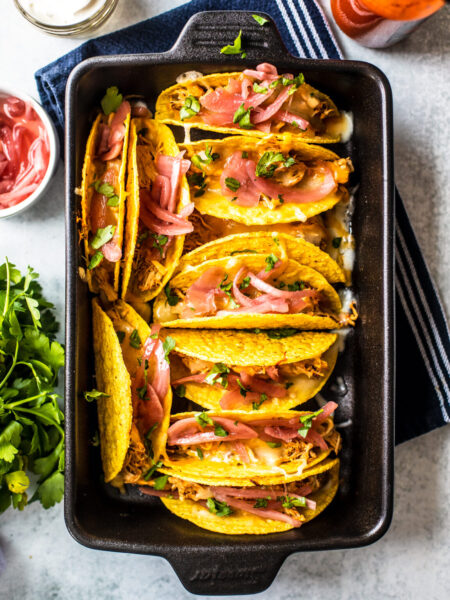 These Slow Cooker Chicken Tacos are saucy, tender, and poppin' with flavor. Enjoy them with your favorite summer dippers, like fresh pico de gallo and guacamole! Get the full recipe at Killing Thyme.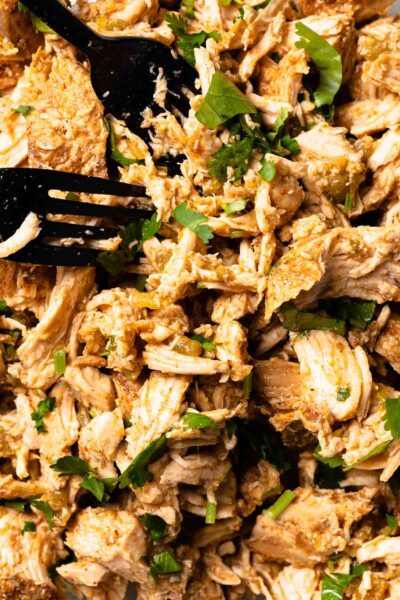 This shredded chile chicken is so easy to make, but full of zesty flavor from green chiles, cilantro and lime! Get the full recipe at Nibble and Dine.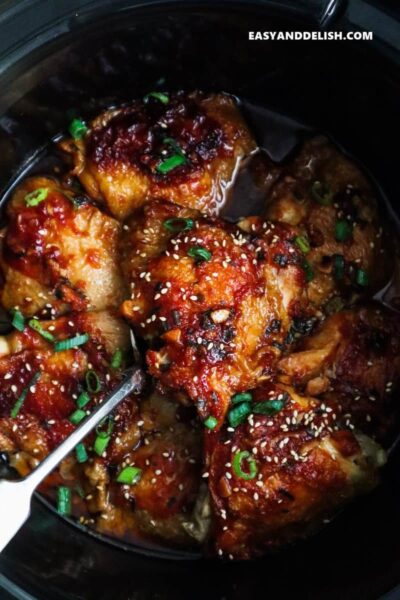 This crockpot chicken thighs with a honey garlic sauce are cooked low and slow until tender, making a delicious Summer meal. Get the full recipe at Easy and Delish.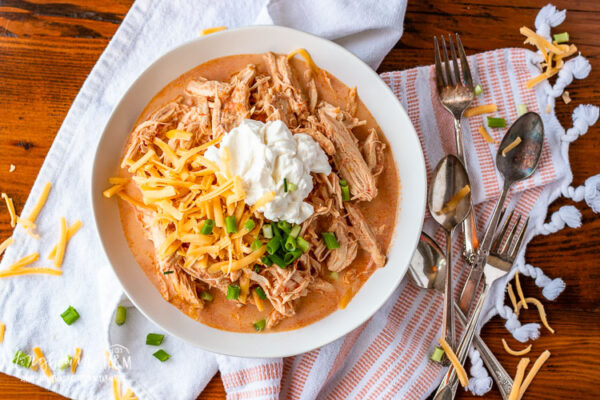 Crockpot salsa chicken is a 3-ingredient wonder meal that the whole family will love! Serve it in tacos, over rice, or bowl style. Get the full recipe at Longbourn Farm.
Pork Summer Crockpot Recipes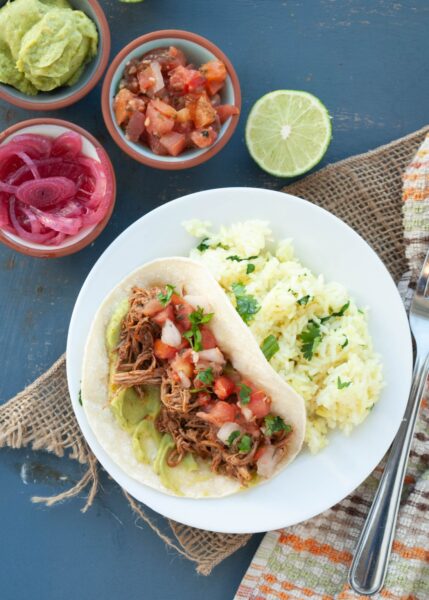 My very favorite pork tacos, not only because you make them ahead in your slow cooker, and not because they have so little ingredients, but because they're SO FLAVORFUL. Get the full recipe at Allergy Awesomeness.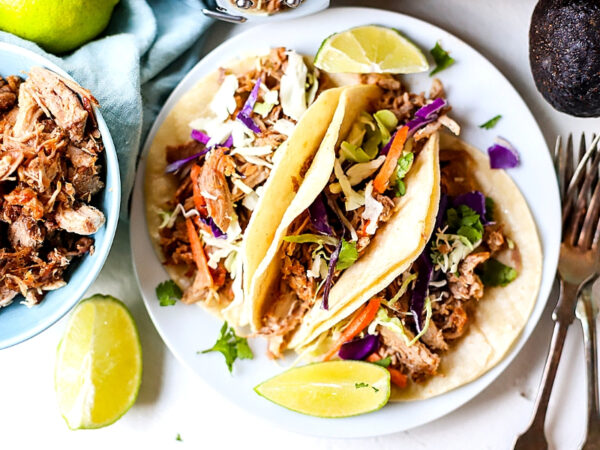 These Easy Crock Pot Pulled Pork Tacos are tender, juicy, and full of slow-cooked flavor. Plus, this simple, budget-friendly recipe is excellent for the warmer months. Get the full recipe at Suburban Simplicity.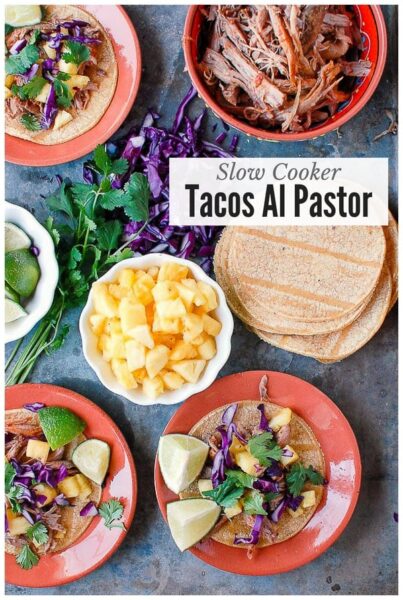 A spicy, sweet taco recipe with pork and pineapple. Great recipe for making a taco bar too! Get the full recipe at Boulder Locavore.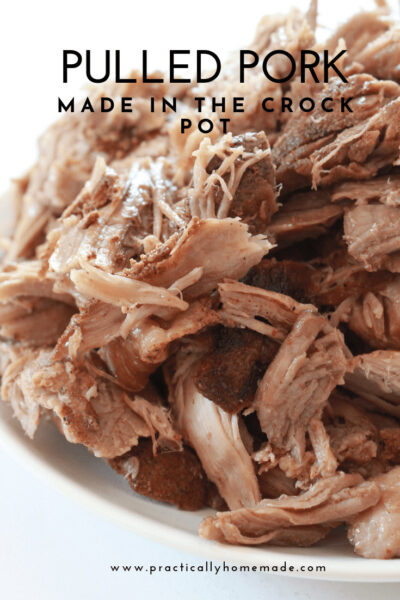 Make Pulled Pork in your crock pot with a few simple ingredients for your summer parties. Get the full recipe at Practically Homemade.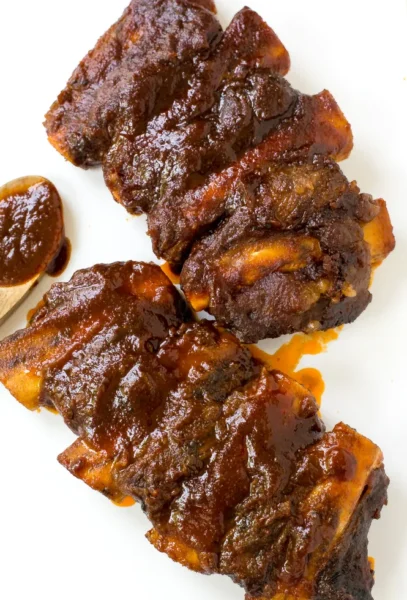 This slow cooker barbecue ribs recipe is cooked low and slow for 8 hours with only 10 minutes of prep time. They are fall-off-the-bone tender and super easy to make any day of the week! Get the full recipe at Chef Savvy.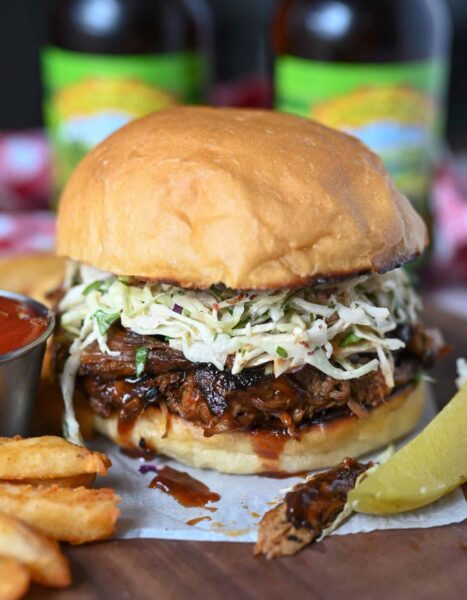 Slow cooker pulled pork is tender and juicy pork, slow-cooked to perfection, infused with a rich and savory blend of spices, creating a flavor explosion in every bite. Get the full recipe at Butter Your Biscuit.
Beef Summer Crockpot Recipes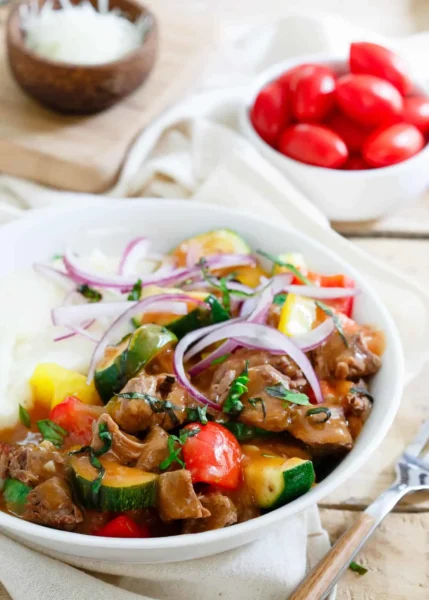 This summer beef stew is made in the slow cooker so the house stays cool. Enjoy this classic dish with a summer vegetable twist! Get the full recipe at Running To The Kitchen.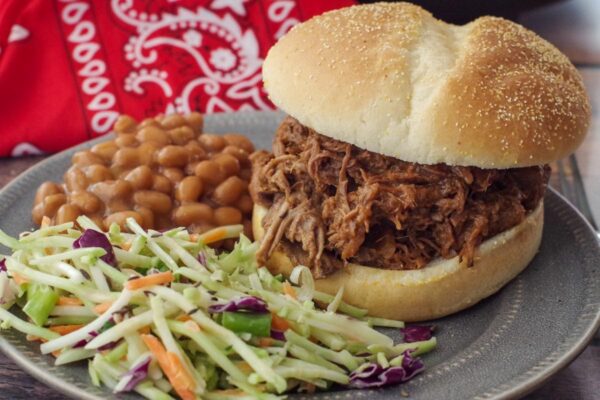 This Slow Cooker Beef on a Bun is easy to make with bbq sauce, using an economical cut of meat (round roast, chuck roast, or sirloin roast). It's perfect for any backyard BBQ, potluck or feeding a crowd! Get the full recipe at Food Meanderings.
Beans Summer Crockpot Recipes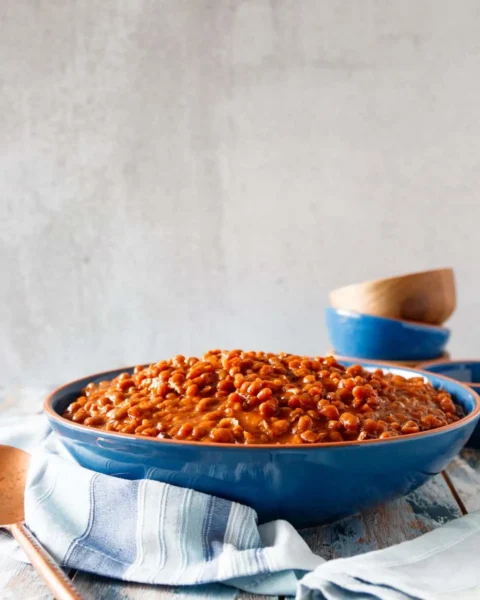 Forget the cans, these slow cooker baked beans from scratch are where it's at! With just a few minutes of prep time, you'll end up with the best baked beans ever! Get the full recipe at Goodie Godmother.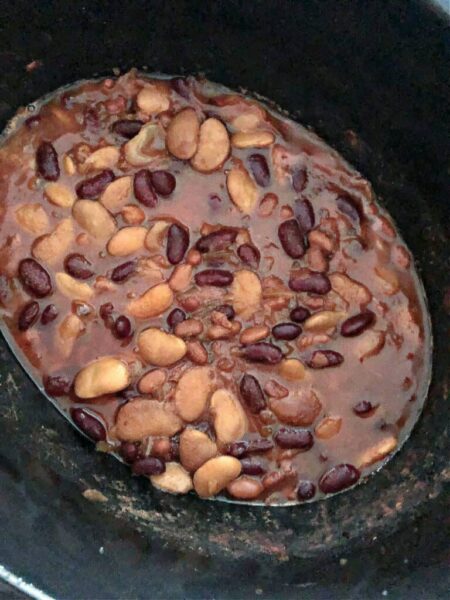 These baked beans are vegan, with all the delicious taste you want. The perfect side for every backyard barbecue! Get the full recipe at Sula and Spice.
Hawaiian Summer Crockpot Recipes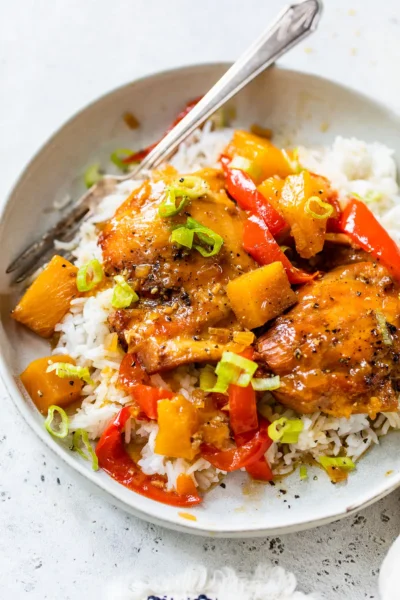 The tropical flavors of this Crockpot Hawaiian Chicken will transport you straight to the islands! Made with chicken thighs, pineapple and bell pepper, everything is cooked in your slow cooker for an easy weeknight dinner recipe. Get the full recipe at The Almond Eater.
Try these easy 3-ingredient Hawaiian meatballs made with pineapple chunks, sloppy joe sauce, and frozen meatballs in the slow cooker. Hawaiian meatballs are versatile because they can be used as your main dish over white rice on busy weeknights, or they make for a great appetizer and perfect party food. Get the full recipe at By Kelsey Smith.
Sides Crockpot Recipes For Summer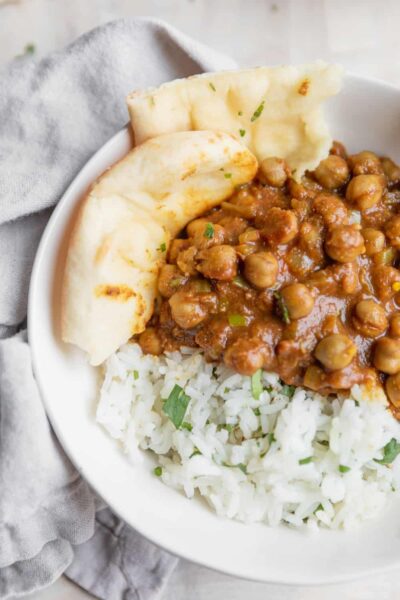 Chickpeas cooked in a fragrant, spiced tomato sauce. Make in the morning for dinner at night! Vegan and Gluten-Free. Get the full recipe at Delish Knowledge.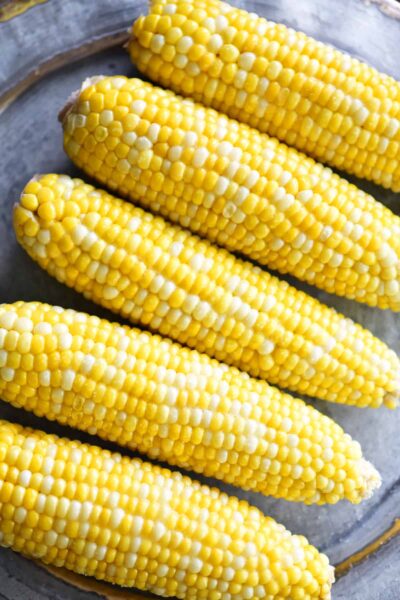 Slow cooker corn on the cob is a fuss-free way to cook corn for a crowd. Get the full recipe at The Gunny Sack.
Soup Crockpot Recipes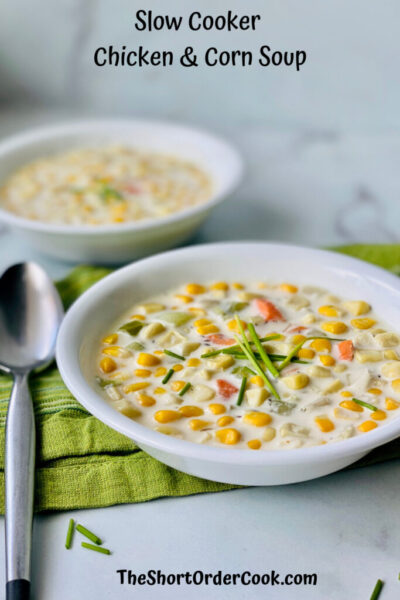 Enjoy fresh corn in this recipe for a hearty chicken soup. This slow cooker recipe is creamy but not heavy - the perfect summer chowder. Get the full recipe at The Short Order Cook.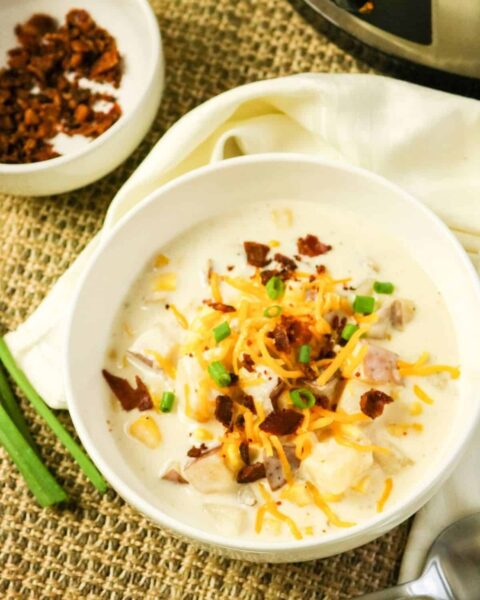 Juicy corn makes a flavor-packed soup that is so easy to make in the slow cooker for a hearty soup that is full of flavor with our Slow Cooker Corn Chowder. Get the full recipe at Everyday Eileen.
Miscellaneous
Once you make my Slow Cooker Applesauce, you will never want to buy applesauce from a jar again! It comes together in minutes, and your crock pot does all the work. Get the full recipe at Sunday Supper.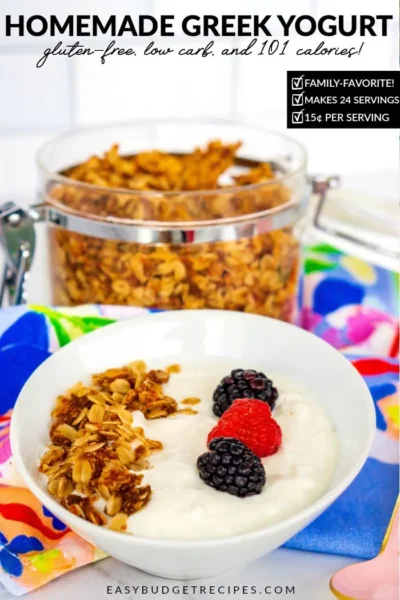 Cool off this summer with some fresh and refreshing homemade yogurt! This Crock-Pot Greek Yogurt recipe is easy to make, so creamy, and very economical. The batch costs $3.63 to make 24 servings. That's just 15¢ per half-cup serving! Get the full recipe at Easy Budget Recipes.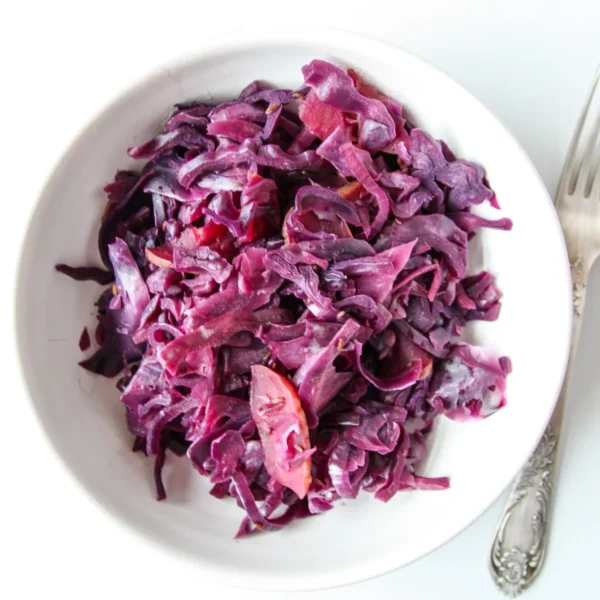 Braised red cabbage and apples is a delicious side dish for anything grilled. It's cooked in the slow cooker and great hot or cold. Get the full recipe at The Food Blog.
This Slow Cooker Chocolate fudge couldn't be easier, as it's so simple to make and there are so many variations of it that you can have it a different way every time. Fudge is such a delicious and indulgent treat and if you haven't made it yourself before, you are going to be asking yourself why not! Slow Cooker Fudge makes a lovely festive treat too. Get the full recipe at Hungry Healthy Happy.
Summer Crockpot Recipes
With these summer crockpot recipes, you'll have meals covered for the whole summer. Make it your own and enjoy cooking!
Need more summer recipes? Check out my Summer Instant Pot Recipes and Dairy Free Popsicle Recipes.
Save this for later on Pinterest!