Some of the links on this site may be affiliate links. This means, at no additional cost to you, I may be paid a small commission if you follow the links and make a purchase. Learn more here.
If you struggle to cook during summer because of the heat, I've gathered the best instant pot recipes perfect for summer. They're easy because it does not require you to stand for hours in front of the stove or oven, all you need is your slow cooker!
Whether you're looking for easy entrees, sides, main dishes, or desserts, from chicken, beef, pork, seafood, or vegetarian recipes - This list has it all and will help keep your kitchen cool (or, as cool as it can be) for you and your family.
To make the list of recipes a little easier to navigate, I've sorted them into categories (based on meal course and the kind of protein used).
Beans Summer Instant Pot Recipes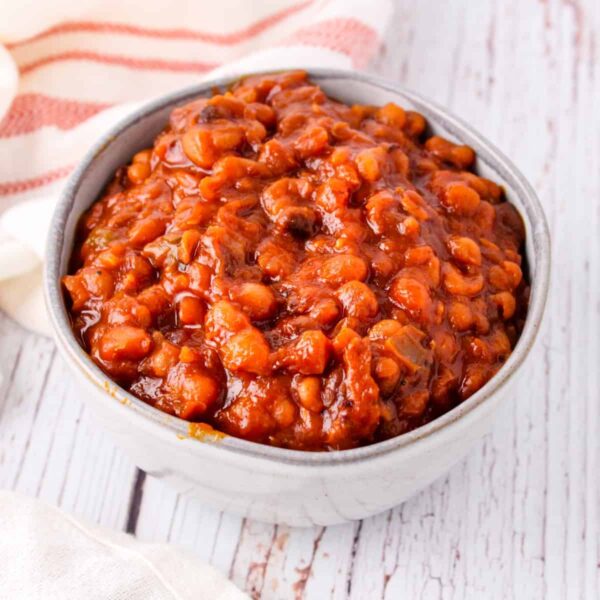 These Instant Pot Baked Beans are smokey and sweet and, using the pressure cooking magic of the Instant Pot, they're an easy side dish for your summer backyard barbecues that blow away canned beans. Get the full recipe at Dishes With Dad.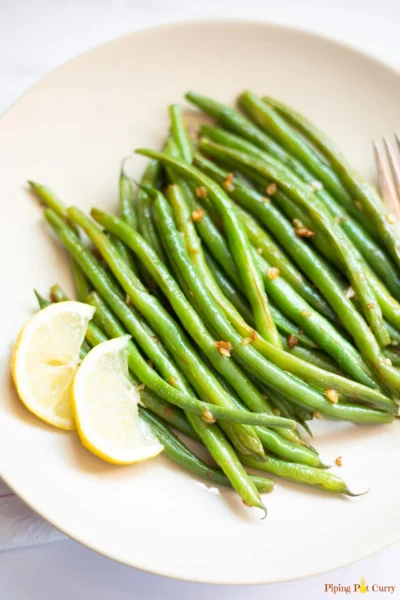 These perfectly steamed Instant Pot Green Beans have a fresh, crunchy texture, and are so easy to make! Saute with butter and garlic, drizzle on some lemon juice, and they make a delicious side dish for any meal. Get the full recipe at Piping Pot Curry.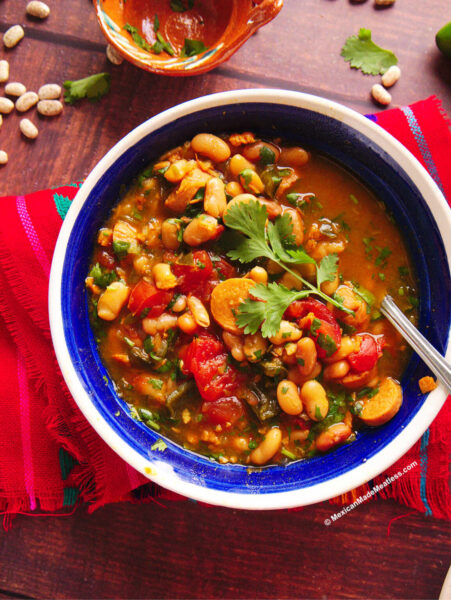 Charro beans are very popular for summer cookouts. These are vegan and made in the Instant Pot! Get the full recipe at Mexican Made Meatlesss.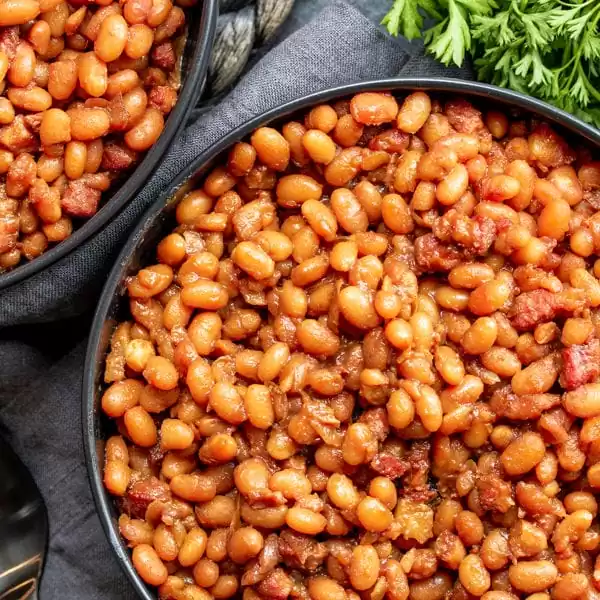 Instant Pot Boston Baked Beans are made with dried beans, no soaking required, and cooked in a sweet sauce, made with molasses, and salt pork, for that traditional Boston baked bean flavor you love! Get the full recipe at Homemade Interest.
Beef Summer Instant Pot Recipes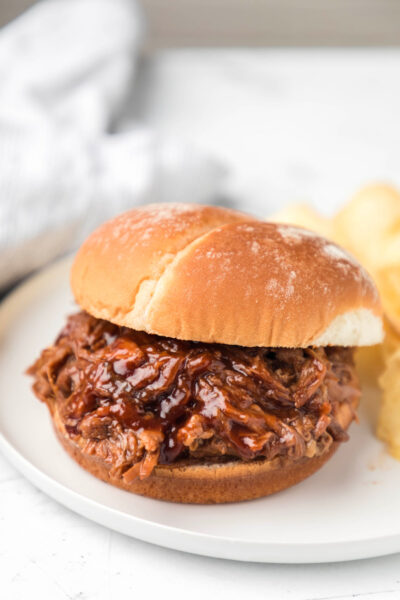 Instant Pot Barbecue Beef makes tender shredded barbecue beef with almost no work! This easy dinner recipe is made with just 4 simple ingredients. Get the full recipe at Eating in an Instant.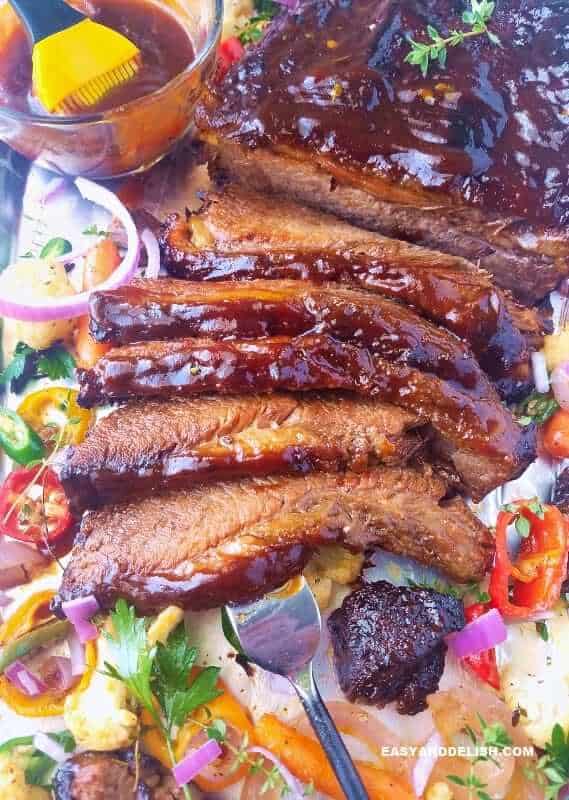 Make this easy beef brisket with bbq sauce in the instant pot and have a juicy and fork-tender meat for your summer meals. Get the full recipe at Easy and Delish.
Chicken Instant Pot Recipes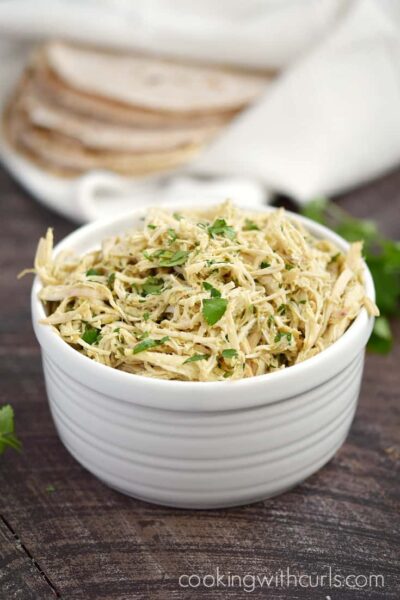 Instant Pot Salsa Verde Shredded Chicken is versatile enough to be used as a filling for tacos or burritos, and as a topping for salads. It's ready in about 30 minutes and doesn't heat up the kitchen! Get the full recipe at Cooking With Curls.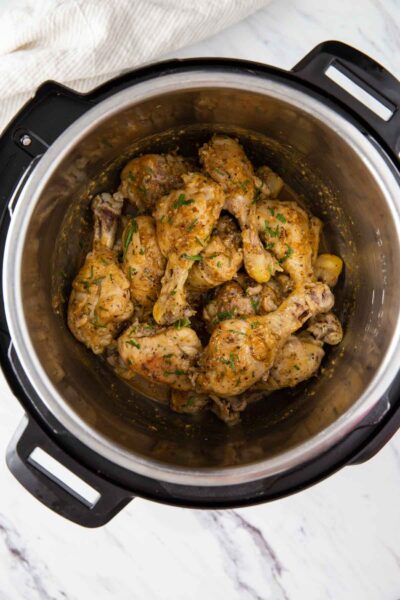 Make moist and flavorful Instant Pot chicken drumsticks for a protein-rich lunch/dinner. You can prepare this chicken meal in less than 30 mins. These chicken drumsticks are coated with a delicious finger-licking sauce that is so tempting. Get the full recipe at Watch What U Eat.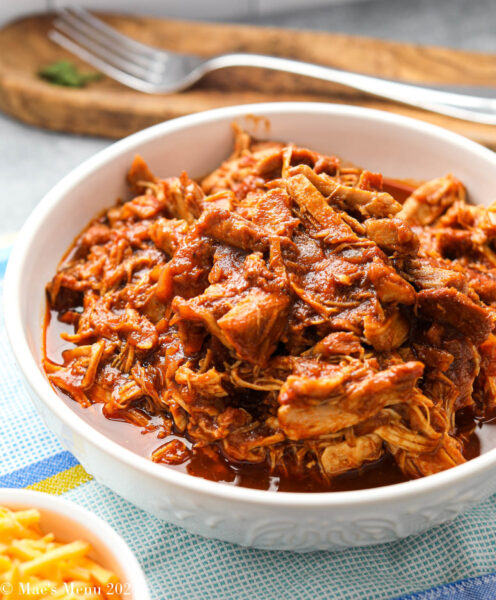 This saucy and tender instant pot bbq chicken is a dream for meal prep, barbecue dinners, baked potatoes, salads, and more! Get the full recipe at Mae's Menu.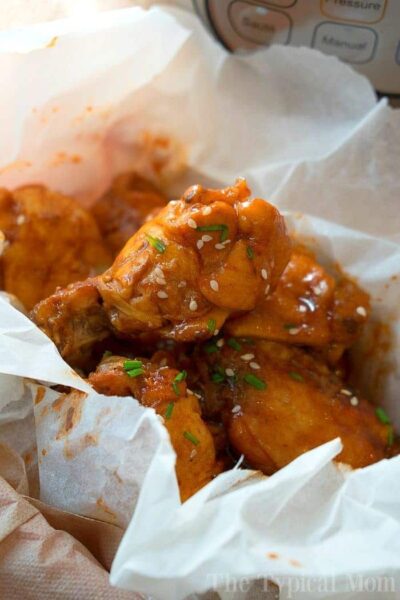 Instant Pot frozen chicken wings come out tender and juicy. Toss with sauce and enjoy or crisp with air fryer lid or under broiler. Get the full recipe at The Typical Mom.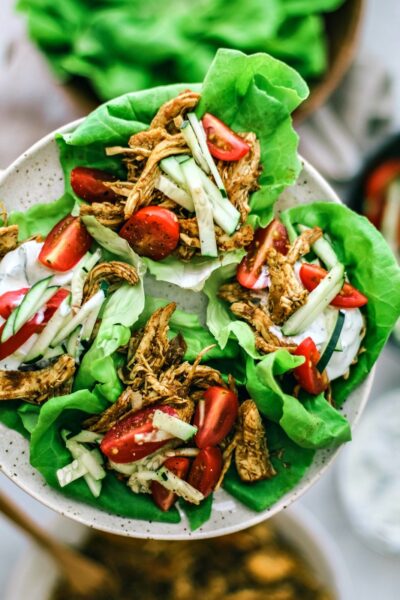 All the flavors of chicken shawarma, but quick and straight from the Instant Pot, stuffed into fresh crisp lettuce cups for a light dinner. Get the full recipe at Killing Thyme.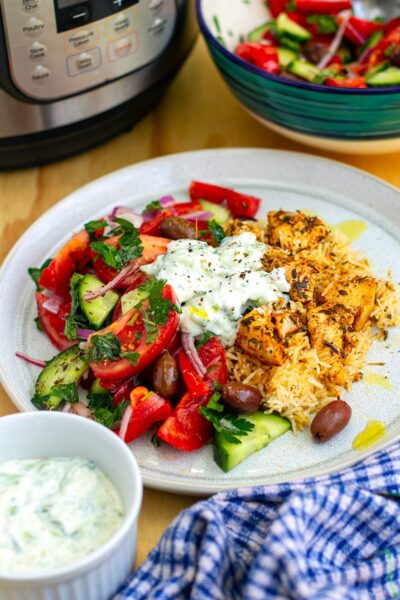 You and your family will fall in love with this recipe for Instant Pot chicken souvlaki rice served with Greek salad and yummy tzatziki yogurt sauce. Marinated chicken and rice are cooked as a one-pot dish, freeing up your hands to make the salad and the sauce. Perfect summer meal! Get the full recipe at Instant Pot Eats.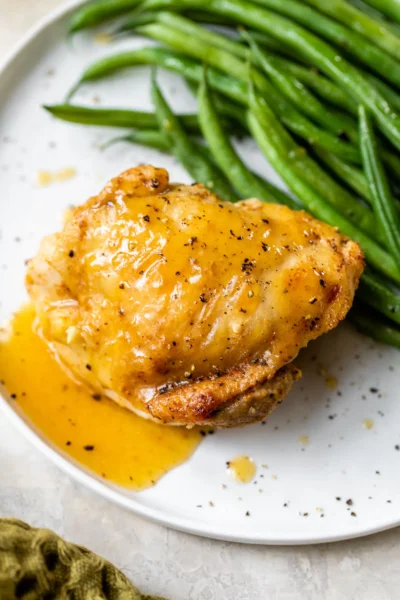 These delicious Instant Pot Chicken Thighs can be made with bone-in or boneless chicken thighs, and are ready in under 30 minutes! They're crispy, and covered in a delicious gravy-like sauce, making them the perfect recipe to pair with your favorite side! Get the full recipe at The Almond Eater.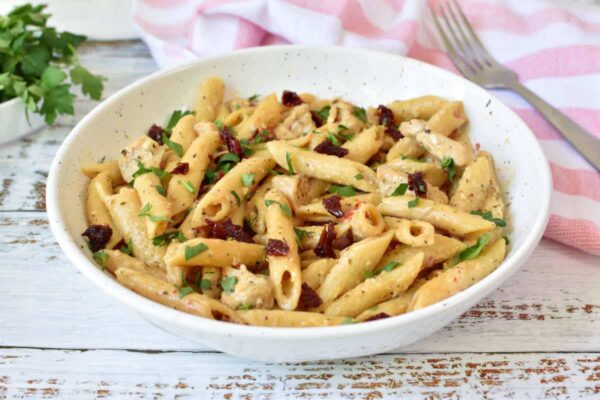 This Instant Pot chicken pasta is a dump and go recipe that will for sure enter your weekly dinner rotation. It's easy, delicious, and ready in just 25 minutes. Get the full recipe at Simple Living Recipes.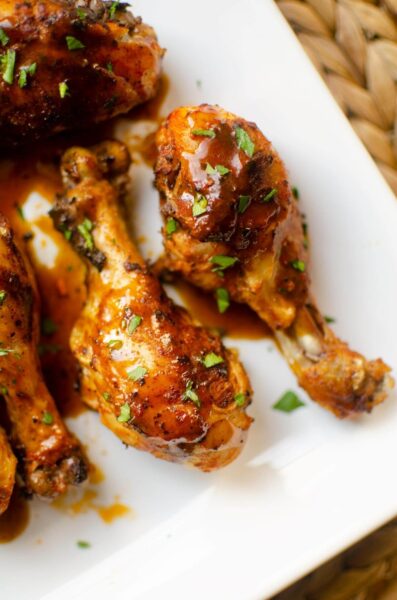 You'll love these juicy and tender, fall-off-the-bone Instant Pot chicken drumsticks. Start by tossing in a simple marinade of lemon juice and spices. This weeknight dinner recipe takes under 45 minutes. Get the full recipe at Living Lou.
Pork Instant Pot Summer Recipes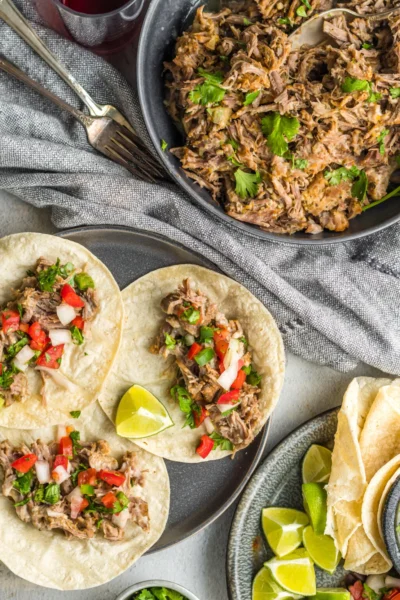 You will love how easy this Instant Pot Pork Roast is. This juicy, tender pork is marinated in a Mojo (mo-ho) sauce typically made with sour oranges, garlic, oregano, and cumin. It is truly mouthwateringly delicious and can be used on sandwiches, in wraps, rice bowls or in tacos. Get the full recipe at A Cedar Spoon.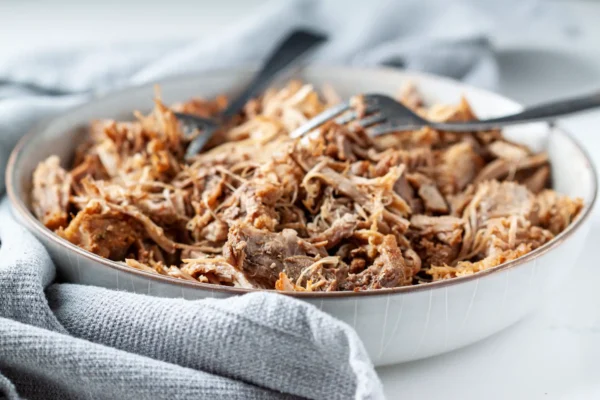 You want pulled pork and you want it ASAP. Break out your Instant Pot to make quick work of that pork butt and you'll be chowing down on tender, flavorful pulled pork in less than 2 hours (including prep and cook time!). Get the full recipe at Midwexican.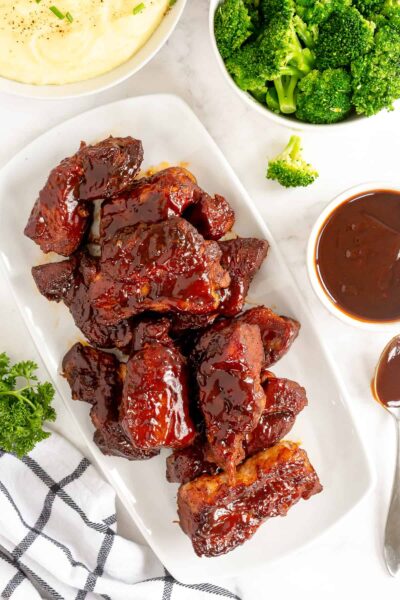 These incredibly tender, melt in your mouth BBQ Country Style Ribs take comfort food to a new level! Use your Instant Pot for a dependably delicious result every time. Get the full recipe at Valerie's Kitchen.
Seafood Instant Pot Summer Recipes
This easy Instant Pot Paella recipe for is a fun Shrimp Scampi twist on a traditional Spanish-inspired paella. Combing the shrimp, saffron and rice for your new favorite instant pot recipe. With a pressure cooking time of just 5 minutes and using frozen shrimp, this Instant Pot Shrimp Scampi Paella Recipe is fast food only done better at home. Get the full recipe at Health Starts in the Kitchen.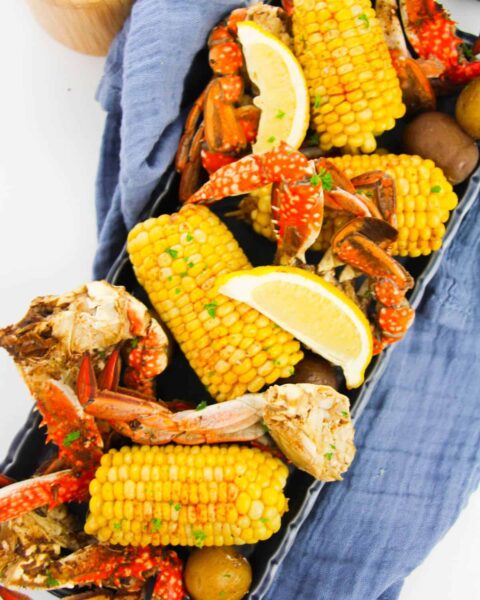 Take the fuss out of a great recipe to feed the family or a crowd and make our delicious Instant Pot Crab Boil! Get the full recipe at Everyday Eileen.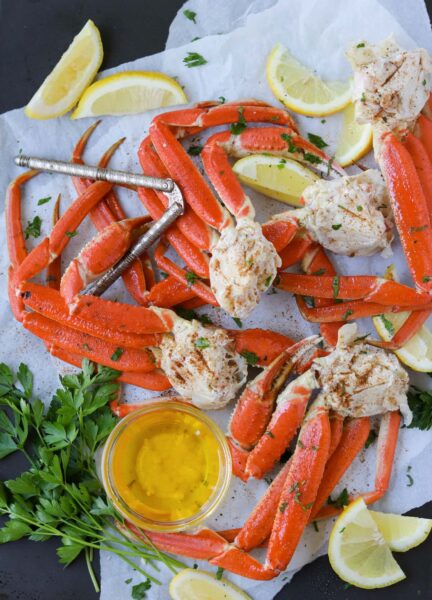 Making crab legs in your Instant Pot is as easy as can be! Frozen snow crab legs come out perfectly tender and absolutely delicious, and it only takes a few simple ingredients in under 20 minutes! Get the full recipe at Cook at Home Mom.
Sides to Make in the Instant Pot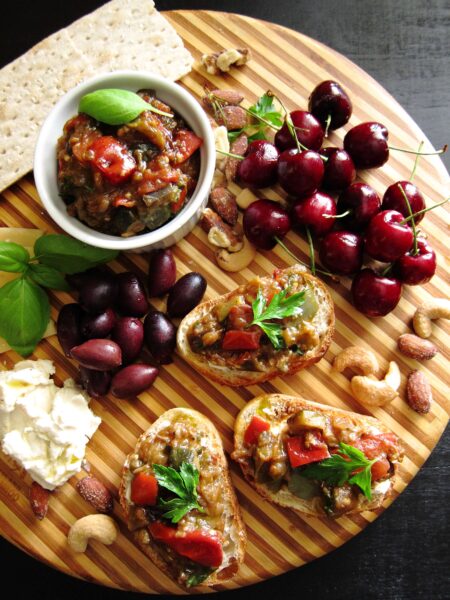 This recipe for Instant Pot Ratatouille is a delicious and easy way to enjoy the classic French dish. This ratatouille recipe is made with the fresh vegetables and herbs of summer such as eggplant, tomatoes, zucchini, and basil and it's ready in just minutes. Get the full recipe at Paint The Kitchen Red.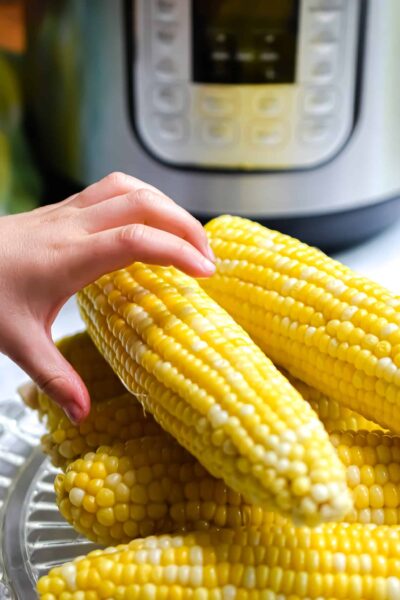 What's the easiest way to cook fresh or frozen corn cobs? In the Instant Pot of course! Instant Pot corn on the cob is ready in 10 minutes and cooks up perfectly every time! Get the full recipe at Lynn's Way of Life.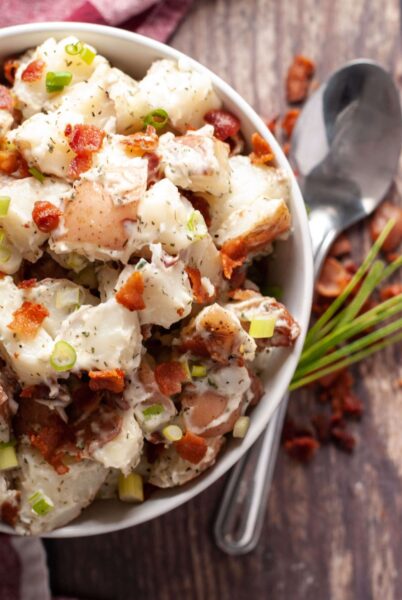 So full of flavor, it slaps you in the face, not once, but TWICE. Dotted with crispy bacon and green onions, this savory side dish will win over any BBQ. Get the full recipe at Allergy Awesomeness.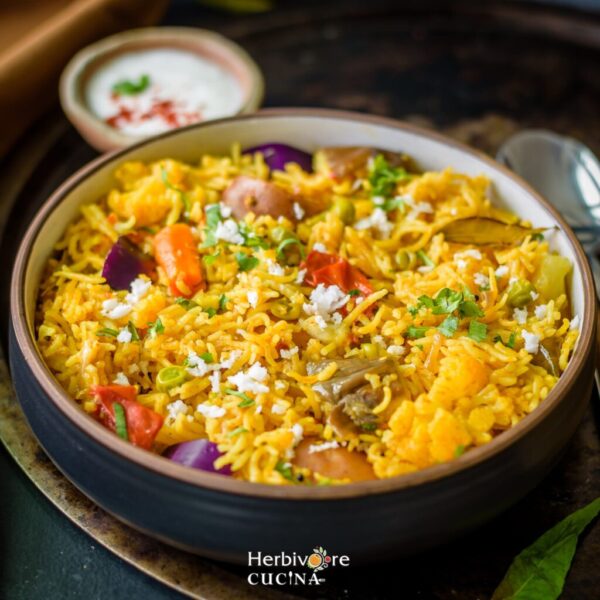 An easy one pot meal using rice, vegetables and a special spice blend called Goda masala. This recipe for Masale Bhaat comes together perfectly in the Instant Pot and is best enjoyed with some yogurt on the side. Get the full recipe at Herbivore Cucina.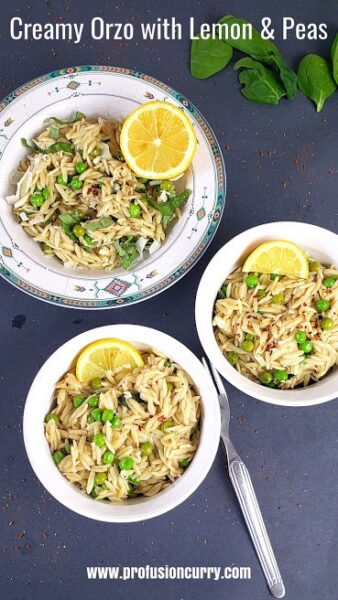 Enjoy a refreshing summer meal with Instant Pot creamy orzo recipe, infused with zesty lemon and sweet peas. Perfectly balanced flavors for a delicious dining experience. Get the full recipe at Profusion Curry.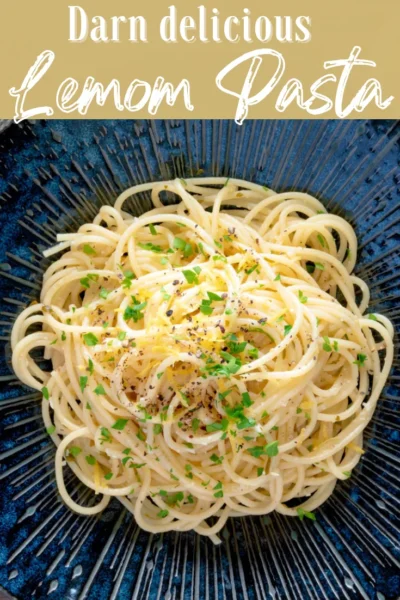 Lemon garlic pasta is a simple, quick recipe that you can throw together in less than 20 minutes. The fresh tasting lemon garlic sauce adds amazing flavor to the noodles that your family will love. When you want a fast meal, this pasta recipe is the one you will want to pull out. Get the full recipe at Belly Rules The Mind.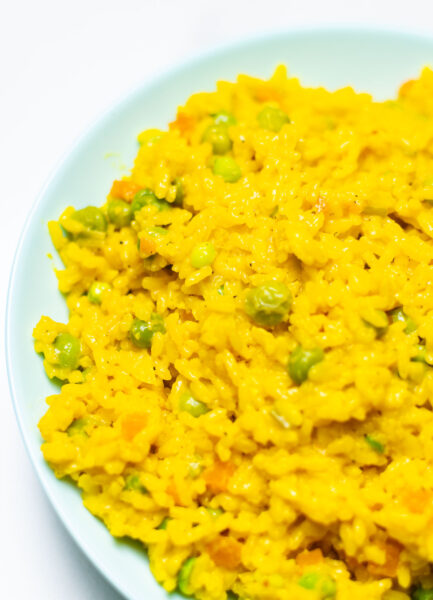 This Instant Pot fried Rice recipe is simple and fast. Great flavors, simple preparation, and inexpensive ingredients! While we adore dining at hibachi places, the costs may add up quickly. Get the full recipe at Ambitious Foodie.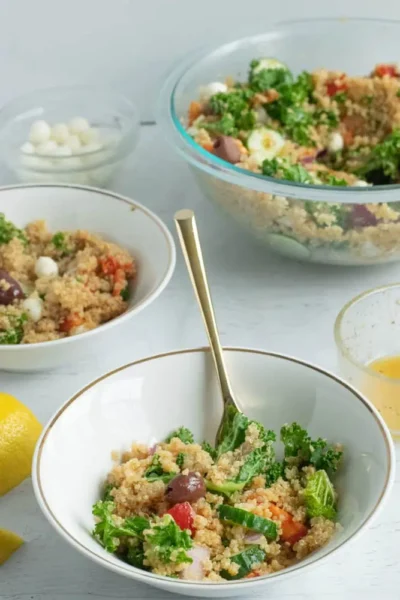 Looking for an easy one pot summer meal recipe? This plant forward instant pot quinoa with vegetables is ready in minutes, and brings a healthy twist of Mediterranean flavors. Get the full recipe at Bucket List Tummy.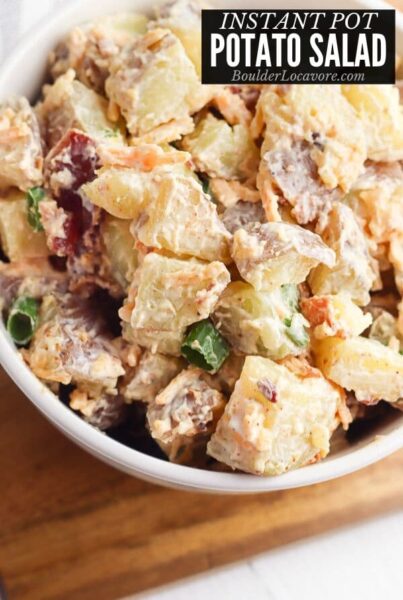 Instant Pot Potato Salad is a fast and easy way to prepare summer's classic salad recipe. This version is a Baked Potato Salad recipe, with creamy sour cream, chopped bacon and chives on top! Get the full recipe at Boulder Locavore.
Deviled Eggs are a southern staple that have become popular across the country because of their rich flavor, simple assembly, and classic look. They make a wonderful appetizer or side dish at any get-together with family and friends. Get the full recipe at Chef Savvy.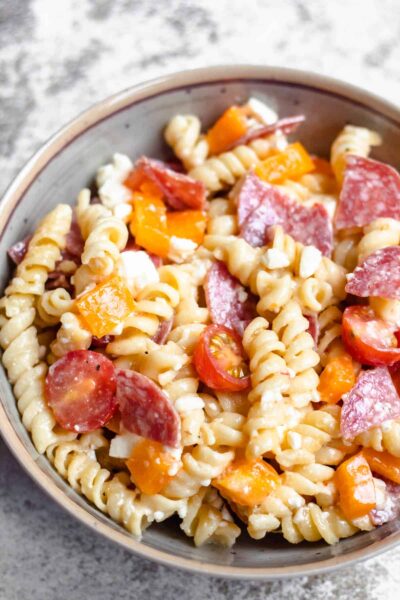 Instant pot pasta salad is a delicious summertime side dish. You'll love how it's a time-saver as there is no need to strain the pasta after it's done because the pasta will absorb all of the water as it cooks. It tastes even better the next day as the flavors have time to marinade together with the vegetables and proteins! Get the full recipe at The Foreign Fork.
Tacos Summer Instant Pot Recipes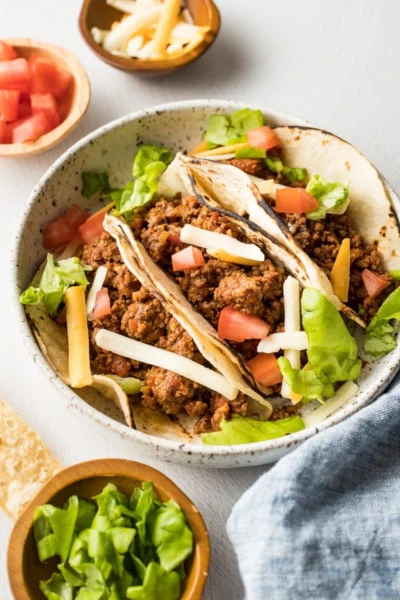 Make taco night even more hands off and avoid even touching the oven with these delicious Instant Pot ground beef tacos! Super flavorful and quick, too. Get the full recipe at Nourish and Fete.
Jackfruit Tacos made with vegan Tinga are traditionally flavored with a unique combination of fire roasted tomatoes, onion, garlic, cumin, oregano and smoky chipotle, then non-traditionally cooked for 20-30 minutes in an Instant Pot. Get the full recipe at Ooh La La It's Vegan.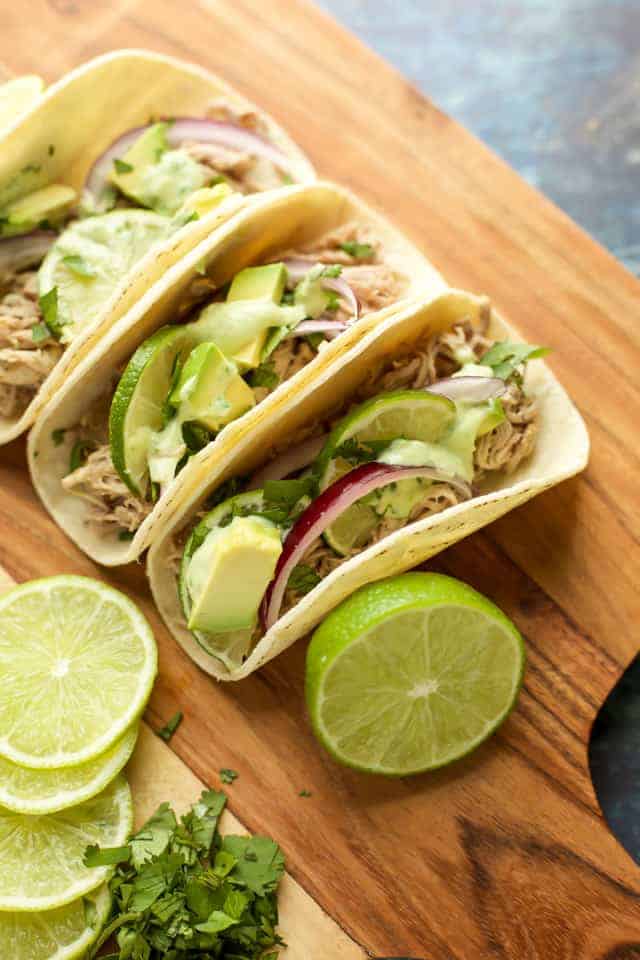 These Instant Pot Pork Tacos are perfect for a quick, easy, and healthy weeknight dinner. They are packed with flavorful Mexican spices, tender pork, and topped with all of your favorite taco toppings. Get the full recipe at Seasonal Cravings.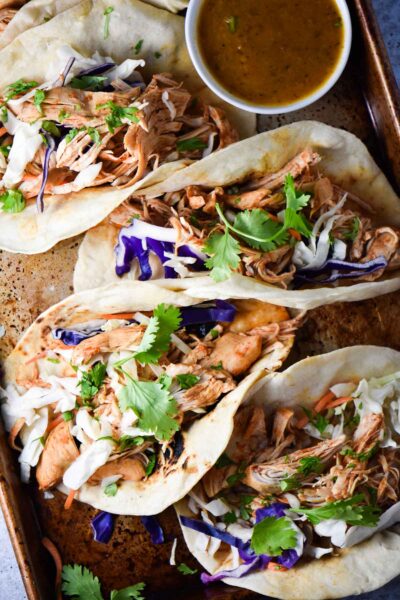 These chicken tinga tacos so delicious with shredded chicken in a flavorful sauce - ready in about 30 minutes from start to finish! Get the full recipe at The Dizzy Cook.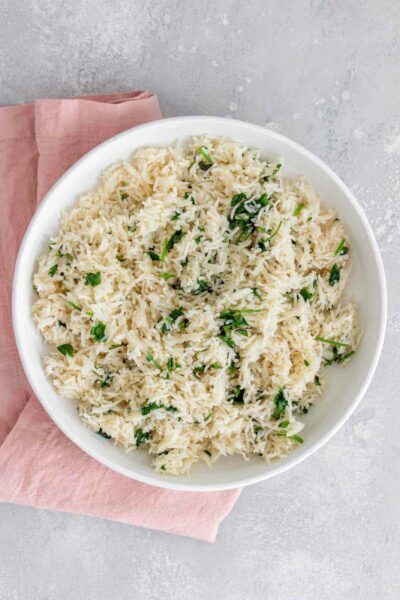 This rice is a great side dish or add it to tacos. It's easy to make in the instant pot. Get the full recipe at Dizzy Busy & Hungry.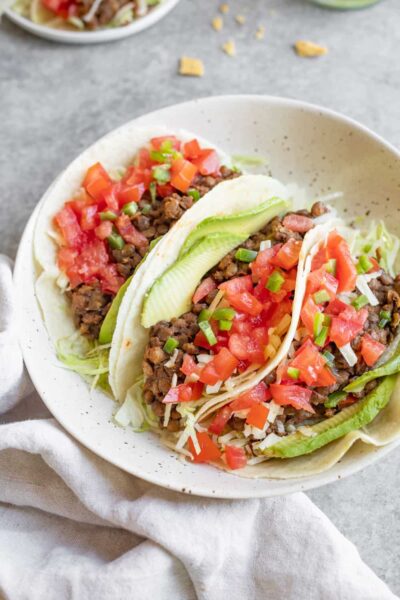 Instant Pot Vegan Lentil Tacos! A healthy plant-based dinner, ready in just 30 minutes. Get the full recipe at Delish Knowledge.
Dessert
What if we told you you could make perfect cheesecake from scratch even if you have no experience, and that it's easy? That's our Instant Pot Cheesecake Recipe: it's super quick, uses simple ingredients, and comes out beautifully every time! Get the full recipe at Sunday Supper Movement.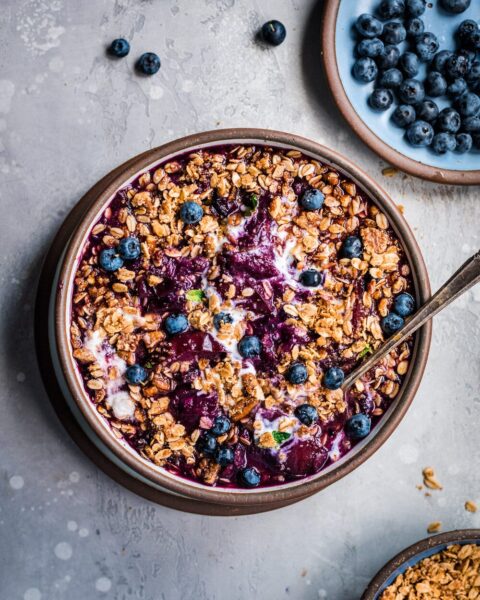 Get your bake on without turning on the oven with this Vegan Instant Pot Nectarine Berry Crisp. It's an easy no-bake dessert recipe made in the Instant Pot. Jammy blueberries and nectarines get cooked in the Instant Pot (just 1 minute) and are paired with a skillet-made crisp topping. Get the full recipe at Rainbow Plant Life.
Instant Pot Summer Recipes
With these recipes summer instant pot recipes, you can enjoy a variety of food - not JUST burgers on the grill - and you won't have to worry about heating up your kitchen.
If you're ready for summer popsicle recipes - Here's a list of 38 Dairy Free Popsicle Recipes to beat the heat.
Save this for later on Pinterest!