Some of the links on this site may be affiliate links. This means, at no additional cost to you, I may be paid a small commission if you follow the links and make a purchase. Learn more here.
Use this list to find the perfect Paleo Valentine's Day dessert for you and your sweetheart to share.
All the recipes on this page are Paleo, which means gluten free, grain free, dairy free, and refined sugar free (among other things).
But don't let all those labels fool you. These desserts are delicious.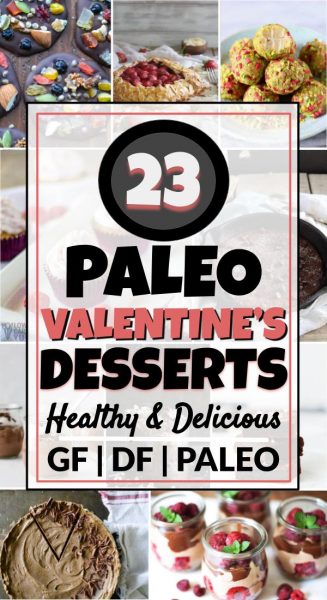 What is a Paleo dessert?
It's a little tricky to make Paleo desserts. Paleo desserts are refined sugar free, gluten free, grain free, and usually dairy free.
The Paleo diet is all about eating real food. Nutrient dense food to nourish your body.
And in my opinion, an occasional dessert is completely allowed, if not encouraged. And instead of settling for a store-bought, or traditional dessert on Valentine's Day, think about making one of these Paleo Valentine's desserts.
This is a list of desserts you and your date can feel good about eating this Valentine's Day.
You'll find a wide variety of desserts in this list, like fruit desserts, mousse, cake, brownies, cookies, tarts and more.
Fruit Desserts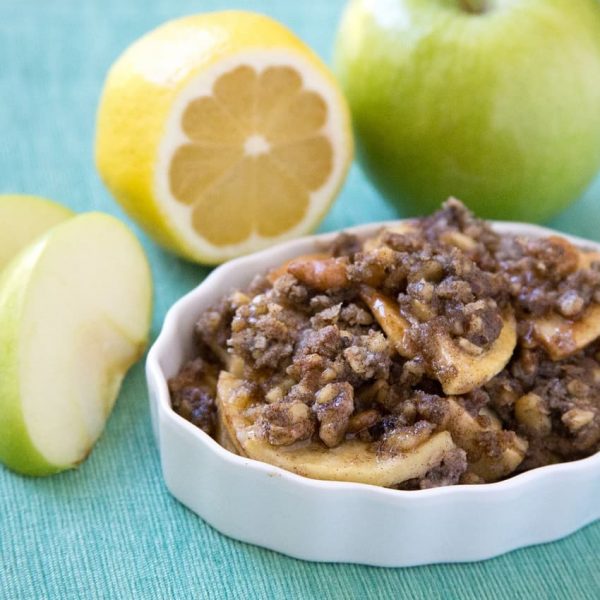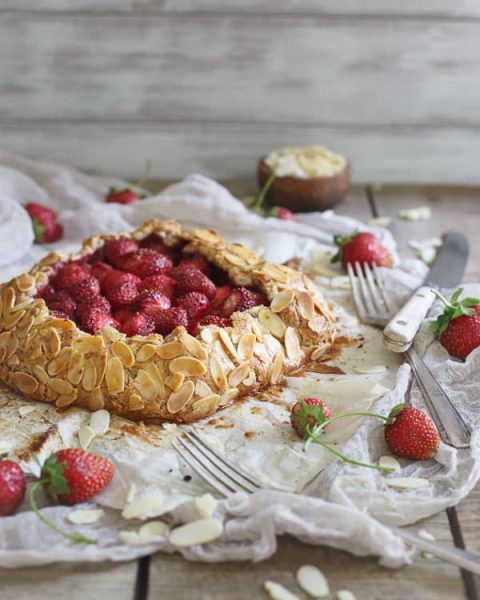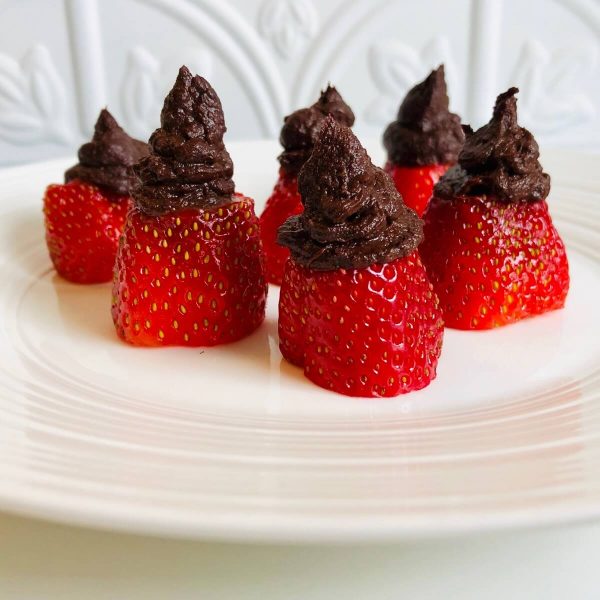 Paleo Friendly and Grain-Free Apple Crisp Recipe By G Free Foodie
This grain-free apple crisp recipe is easy to put together and so delicious, no one will miss the grains! It's Paleo-friendly too, and dairy-free (assuming you use coconut oil instead of grass-fed butter).
Simple and rustic, galettes are the perfect dessert when you're craving pie but don't want to put all the effort in. This Paleo strawberry almond galette will satisfy any sweet tooth in a healthy way!
These chocolate filled strawberries are a delicious little finger food Valentine's Day treat. They're paleo diet friendly, gluten free, dairy free, and refined sugar free.
Chocolate Mousse
Chocolate Chia Pudding Mousse By Downshiftology
Chocolate chia pudding mousse is a smooth, blended version of chocolate chia pudding. There's no chia seed texture, just a classic creamy mousse consistency that you'll love!
Raw Chocolate Raspberry Mousse By Elke Living
This creamy chocolate raspberry mousse make perfect little individual desserts for your valentine. They are gluten, dairy, and refined sugar free and absolutely delicious!
This Amazing One Ingredient Chocolate Mousse is not quite El Bulli territory, but it's close. Would you believe that pure chocolate and a little water whip up into a dense, unadulterated, magically spoon-able mousse?
Triple Chocolate Mousse Shooters By Raia's Recipe
Decadent and delicious, these Triple Chocolate Mousse Shooters are not only easy to whip up, they're full of healthy, real food goodness!
Cake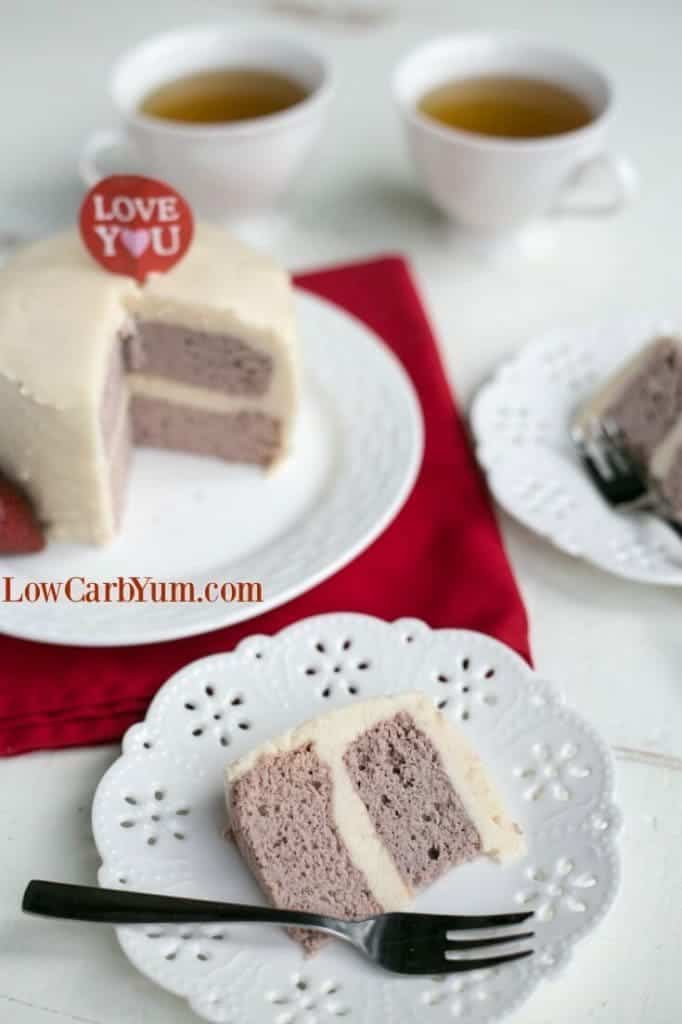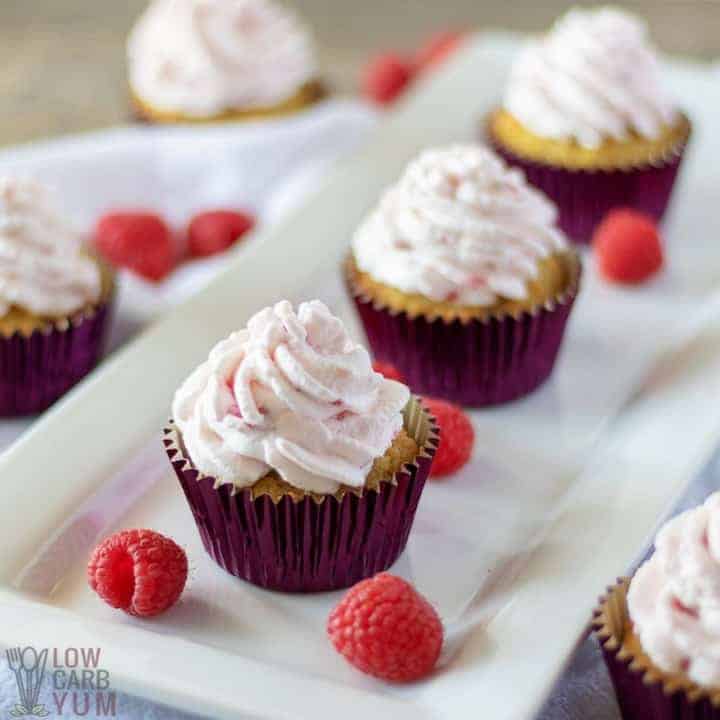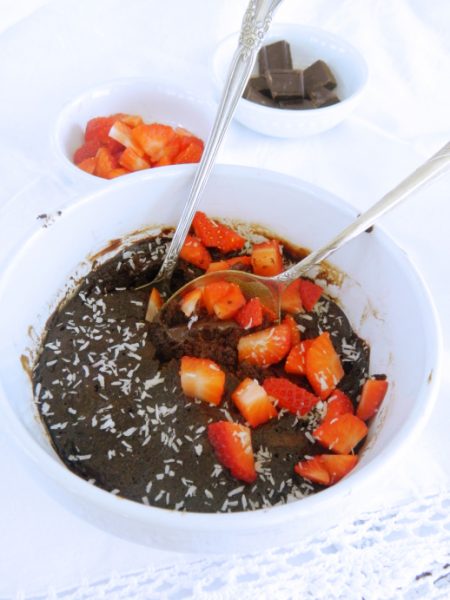 Strawberry Coconut Flour Mug Cake By Low Carb Yum
You can definitely whip up a cake and eat it too even if you're on a specific diet this Valentine's Day! This super easy Strawberry Coconut Flour Mug Cake is low carb, gluten-free, sugar-free and Paleo.
Vanilla Paleo Cupcakes with Almond Flour By Low Carb Yum
Have a delicious treat this Valentine's Day that's low carb, gluten-free, sugar-free, keto and Paleo. These Vanilla Cupcakes with Almond Flour are a cinch to make.
Microwave Molten Lava Cake By Pinch of Crazy
This little dark chocolate microwave cake is the perfect size for two people to share! Not only is this cake delicious, but it is dairy free, refined sugar free, and as easy as pressing buttons on a microwave.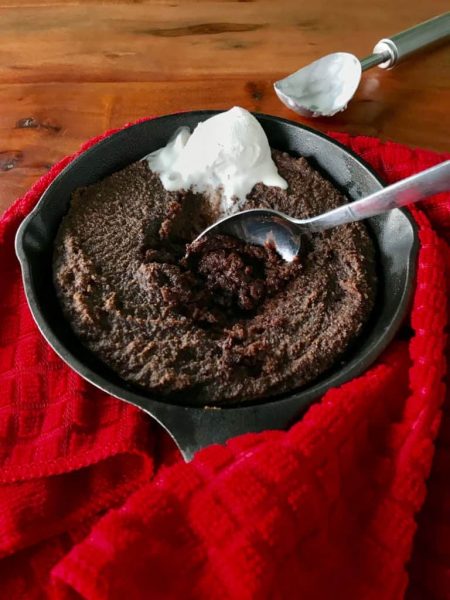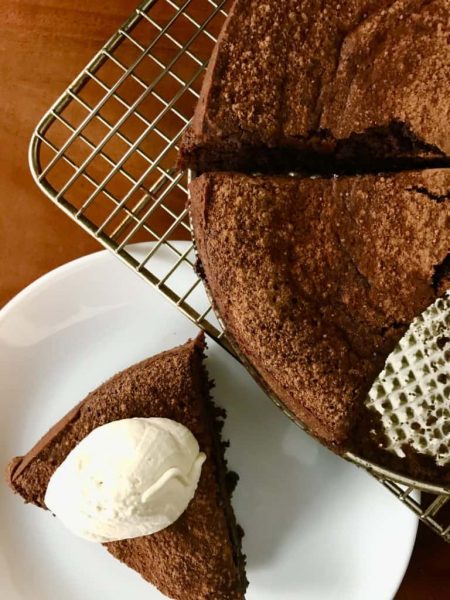 Gluten-Free Vegan Chocolate Lava Cake by Rhian's Recipes
This Gluten-Free Vegan Chocolate Lava Cake is seriously indulgent, filled with a magical chocolate sauce and is surprisingly easy to make. Refined sugar free.
Flourless Chocolate Espresso Cake with Kahlua Whipped Cream By Paleo Gluten Free Guy
If you're looking for all out decadence this Valentine's Day, this Flourless Chocolate Espresso Cake is it! It's deep, rich flavor and slight espresso buzz is the perfect end to a romantic meal. It's naturally gluten-free and includes instructions to make it Paleo and alcohol-free, too!
brownies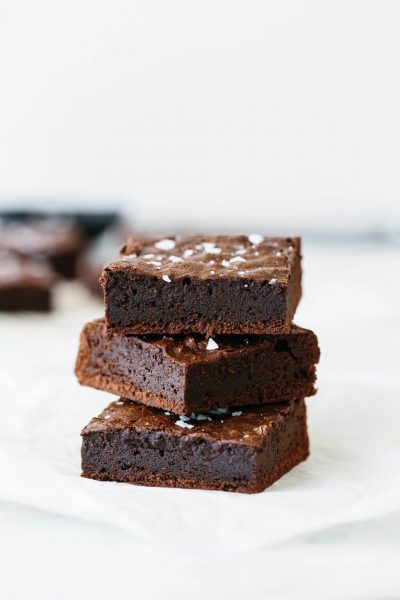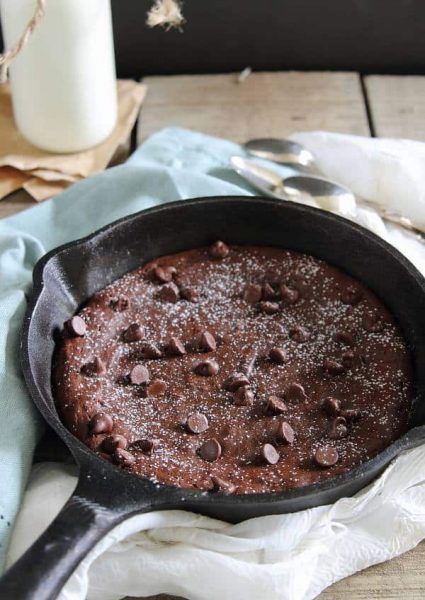 These Paleo brownies are rich, chocolatey and fudgy brownies that are a quick and easy dessert recipe. You'll never know that they're gluten-free and dairy-free because they're so decadent and delicious.
This fudgy Paleo skillet brownie is completely decadent and chocolatey and with no added sugar!
Cookies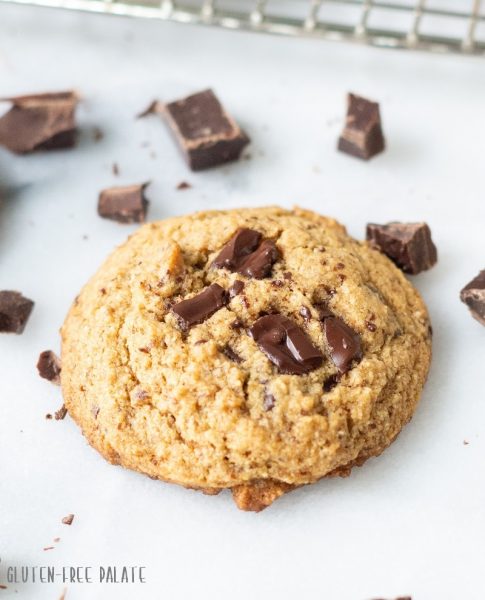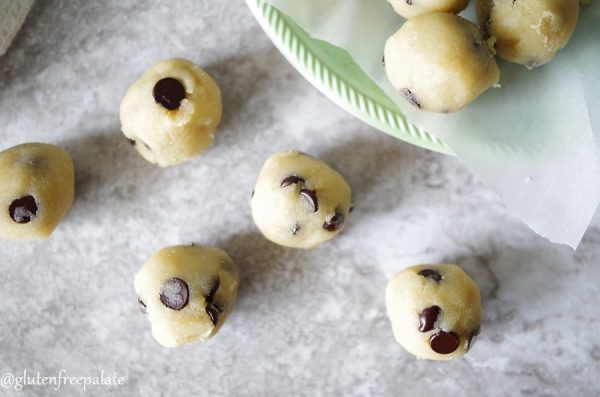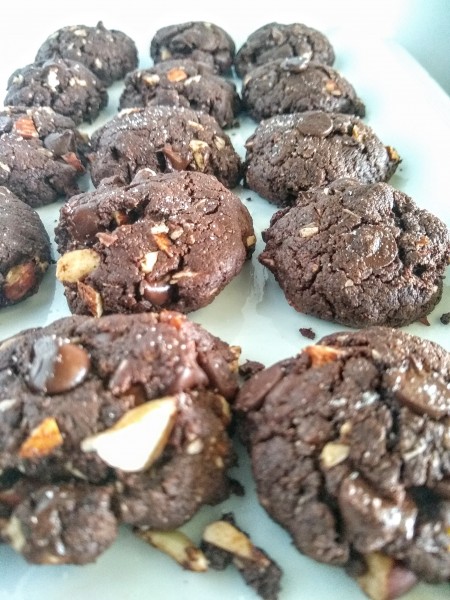 Chewy around the edges and soft in the middle, these Paleo Chocolate Chip Cookies are simple to make and quick to bake.
These Paleo chocolate chip cookie dough bites are dairy-free, gluten-free, grain-free, and egg-free. They are smooth, creamy, and add just the right amount of sweetness to satisfy any craving.
Double chocolate cookies with roasted almonds by scratch to basics
Make these double chocolate Paleo cookies with chocolate chips and roasted almonds. Whip up a batch for your Valentine's Day this year!
Tart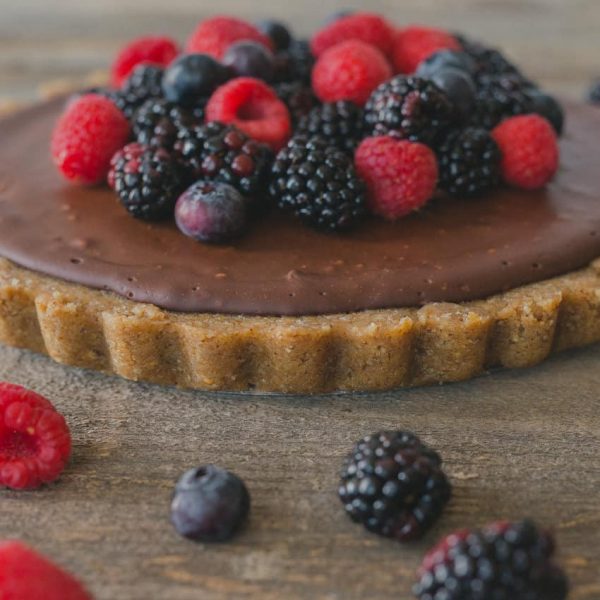 No-Bake Chocolate Avocado Tart By Raia's Recipes
No need to turn on the oven to enjoy this delicious treat! Enjoy this No-bake Chocolate Avocado Tart without heating up your house.
Dark Chocolate Tart with Walnut Crust + Fresh Berries By G Free Foodie
This Dark Chocolate Tart with Walnut Crust is piled high with fresh berries, adding a touch of tart and sweet to the divinely rich filling. Guests will never believe it's a grain-free, dairy-free + Paleo-Friendly dessert!
Misc
Dark Chocolate Detox Bites are the healthy way to do dessert ~ these mendiants are made with anti-oxidant rich dark chocolate topped with fruits, nuts, and seeds ~ and they're just as pretty as they are delicious!
Vegan White Chocolate Truffles By Rhian's Recipes
These Vegan White Chocolate Truffles are velvety, creamy and perfectly sweet! They make the best pretty and elegant treat! Gluten-free, paleo and refined sugar free.
These powerful metabolism boosters are wonderful Paleo chocolate treats which are healthy and super yummy – the perfect Valentine's Day party food for kids and adults!
Dark Chocolate Almond clusters with sea salt by scratch to basics
These dark chocolate almond clusters are crunchy and sweet with the perfect salty/sweet balance. Make these for Valentine's Day for the whole family.
Looking for non-food treats?
Don't get me wrong...desserts are always a treat. But you know what else is a treat? Taking a day to relax and take care of yourself. Tell your hubby you need some time to refresh (use these self-care ideas as a starting place) and THEN make one of these Paleo desserts...together!
Don't forget to save to your Valentine's Day Pinterest board!