How to Keep Your Kitchen Organized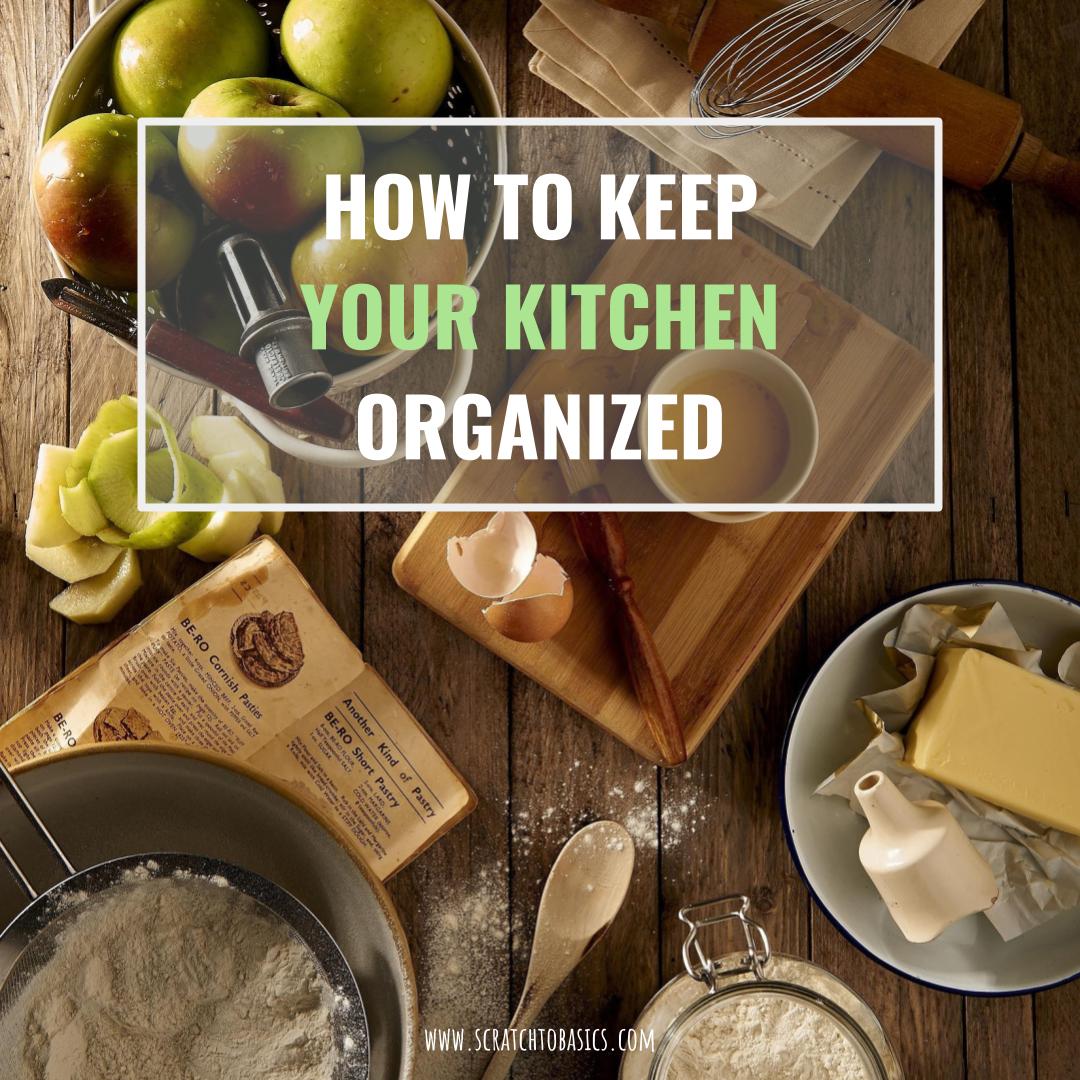 Some of the links on this site may be affiliate links. This means, at no additional cost to you, I may be paid a small commission if you follow the links and make a purchase. Learn more here.
There are two types of people in the world.
People who love organizing
People who don't
If you're in the Type 1 camp, you LOVE organizing. You find joy in sorting and de-cluttering your stuff. You love finding new ways to arrange items and a day cleaning out a closet is a good day in your mind.
If you're in the Type 2 camp, organization doesn't come naturally to you. You have to work at it. Maybe you keep trying to find systems that work for you, but they don't last long. And it's not much fun either.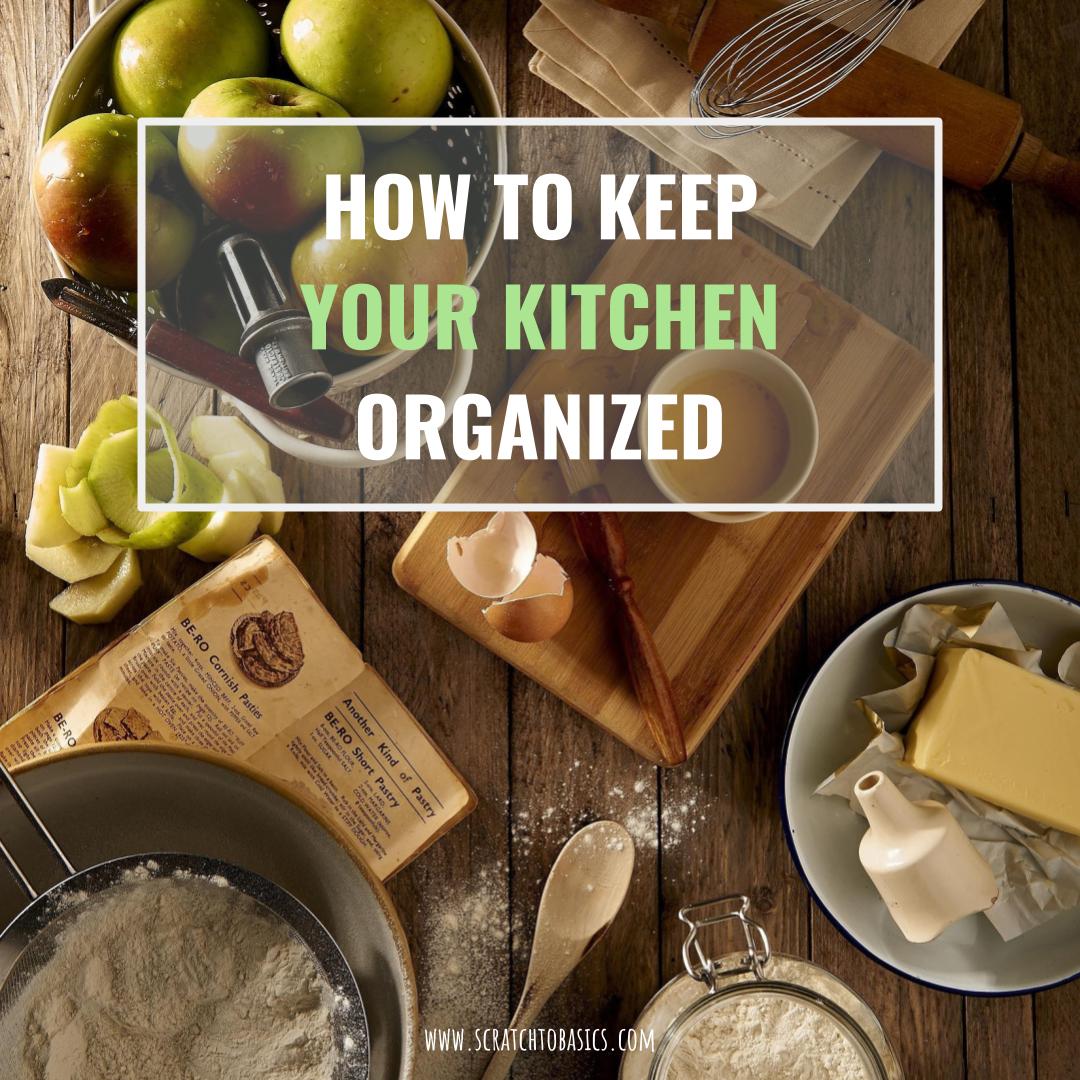 Everyone Loves BEING Organized
It really doesn't matter which camp you're in. Because I really believe that everyone is happier when things ARE organized. Whether you loved the path you took to get there, or hated it.
Organized Kitchen
When it comes to your kitchen, imagine if…
Your pantry was always well stocked with all the essentials.
Meals were planned each week so it's not hard thinking about what you could possibly cook for dinner…so you go out to eat. Again.
All your recipes are organized and can all be found in one place.
There are helpful reference guides for things like cooking conversions in easy to access places (like inside of a cupboard door).
That's what your future could hold. With this downloadable, printable packet, you'll get a meal planning worksheet (that I use weekly for our family), a pantry essentials list for your scratch kitchen, a cooking conversions cheat sheet, and recipe card templates.
Price: FREE
One catch…I'd like your email address so I can keep you in the loop when I have more awesome free things to give you.
Interested? Just sign up here.
Meal Planning Made Easy
The meal planning worksheet that's included takes the hassle out of meal planning. It's so simple!
First, you Brainstorm. What sounds good? What do you have in the fridge that you need to get rid of?
Next is the Meal Plan section. This is where you organize your meals into specific days. Think about what you have on the calendar this week that might affect your meals? Do you have a really busy day? Schedule a quick meal or leftovers for that day.
From there, look in your cupboards and in your fridge. Write down what you need to get at the store to make these meals in the Grocery List section.
When you're cooking from scratch, often there are parts of a meal that make things go smoother if you make them ahead of time. Put these items in the Make Ahead section.
So, for example, if you want to make tortillas for tacos. Maybe you do that the day before so the actual dinner prep is quicker. Or, maybe you want to make a big batch of these Three Ingredient Homemade "Cheese" Crackers for snacks throughout the week. Look at your schedule and plan out these Make Ahead items.
You could make your own worksheet if you'd rather, but I made this one easily printable and downloadable just.for.you.
More Freebies
And that's not all! There's more included in your download. You'll also get a Pantry Essentials List of items you should keep on hand at all times.
Your Cooking Conversions Cheat Sheet is super handy when you hang it on the inside of a cupboard door. Or find a different place that's easy to reference. Organization, here we come!
Print out your Recipe Card Templates and store your recipes in a binder or box to keep within reach at all times.
Get all these for free by entering your email below. Let me know in the comments how your journey to an organized kitchen is going! I'd love to hear from you.
Don't forget to share this page with your friends on Pinterest!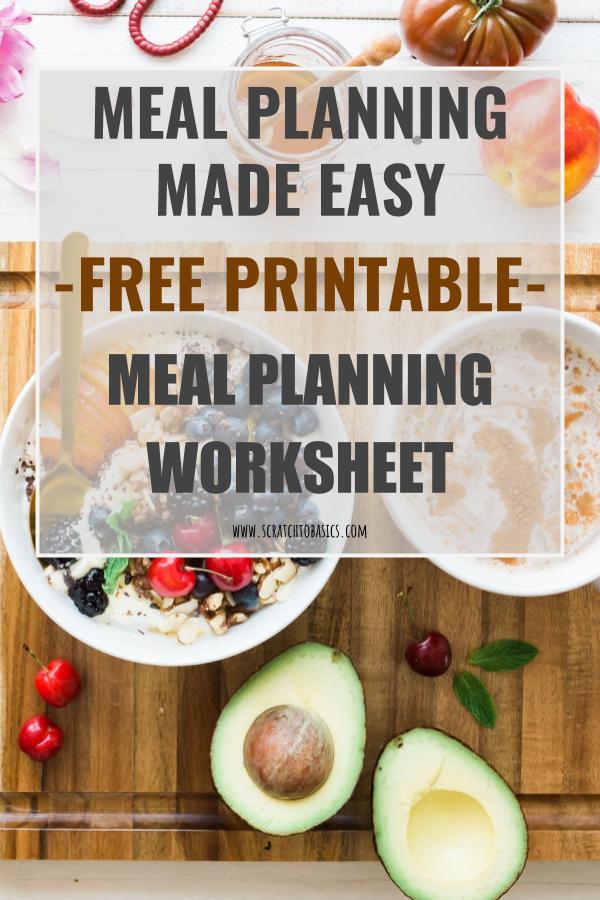 ---
---