Some of the links on this site may be affiliate links. This means, at no additional cost to you, I may be paid a small commission if you follow the links and make a purchase. Learn more here.
Pumpkins…Apples..Cinnamon Spiced Drinks...you know what that means? Yes! Fall is here and it calls for soul-warming and comfort food for the family! Now is the perfect time to make these Crockpot Recipes for fall that are easy and delicious. 
It's no wonder this is a favorite season for many (including me). Now, it's time to get your crockpot out of the pantry and make a delicious dinner - tonight!
Categories
To make the list of recipes a little easier to navigate, I've sorted them into categories.
Fall Crockpot Soups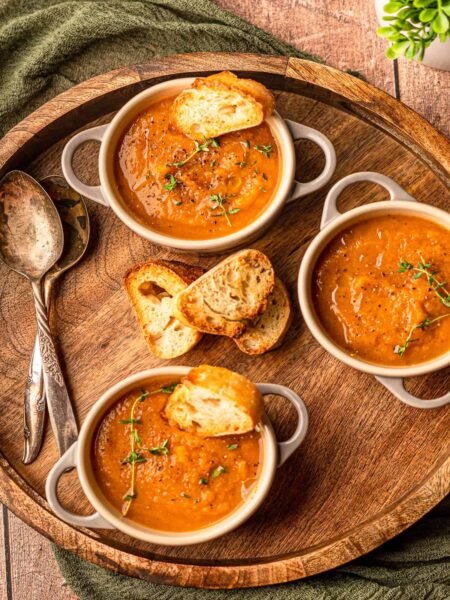 This Slow Cooker Pumpkin Soup is made with pumpkin puree, sweet potatoes, onion and the best sweet and savory blend of fall spices. Simply add the ingredients to a slow cooker in the morning and enjoy a hearty, warm pumpkin soup at night! Get the full recipe at Real Food With Sarah.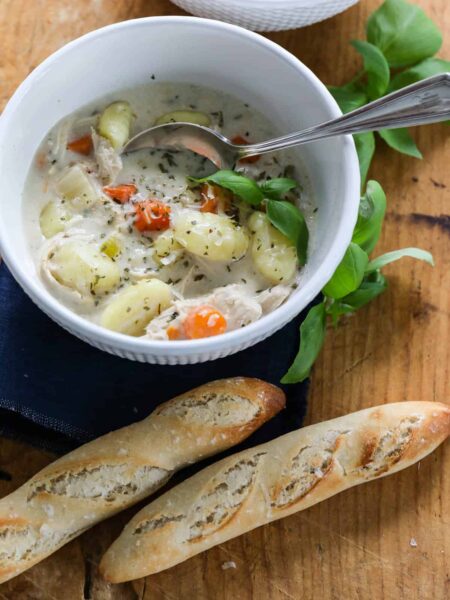 Chicken Gnocchi Soup is so easy to put together and a hearty dinner recipe. Loaded with juicy shredded chicken, vegetables, and gnocchi which are soft puffy "Italian dumplings". Serve hot bowls of this comforting soup with a side salad, bread, cheese croutons, dinner rolls, or baguettes. Sprinkle with a shave of parmesan cheese and fresh basil. True comfort food in a bowl. Get the full recipe at Delicious Table.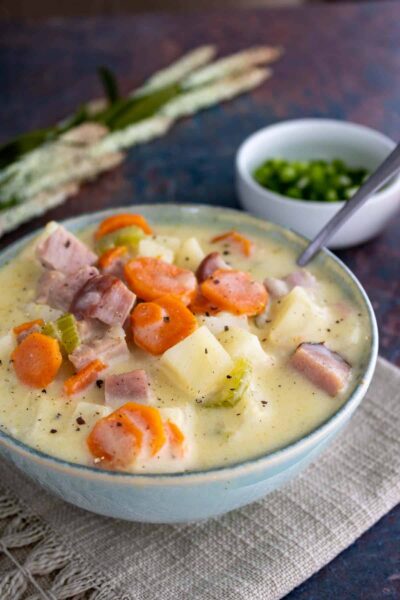 This Crockpot Ham and Potato Soup is full of veggies and flavor! It's easy to make and so yummy. Get the full recipe at Simply Scrumptious.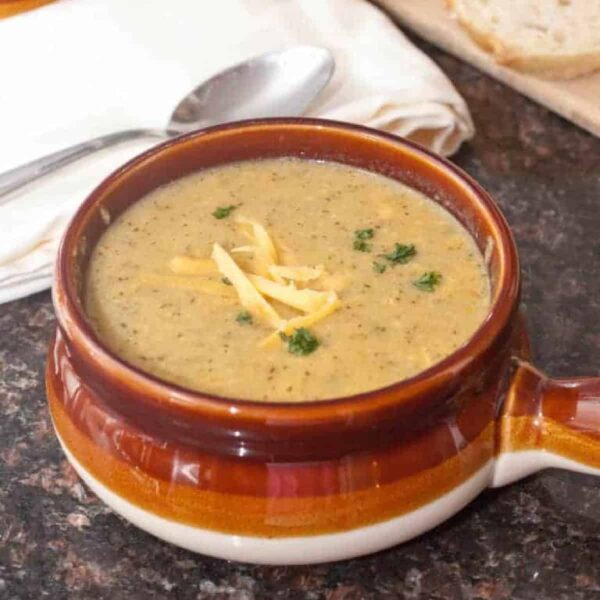 Perfect for fall, our Crock Pot Broccoli Cheddar Soup From Scratch is cheesy, creamy, and dreamy but without any store-bought canned goods. Instead, it's packed full of fresh broccoli and cheese! Get the full recipe at Served From Scratch.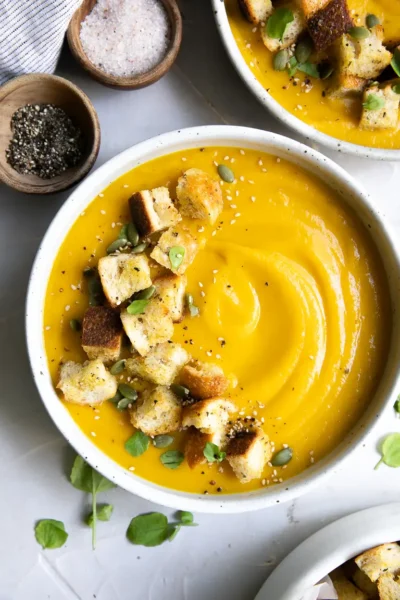 Enjoy the cozy comfort of a homemade soup with minimal effort with this Slow Cooker Butternut Squash Soup recipe. The slow cooker does all the work, letting the flavors meld together over time, resulting in a velvety, richly flavored soup that's perfect for a chilly day or a hearty dinner. Get the full recipe at The Forked Spoon.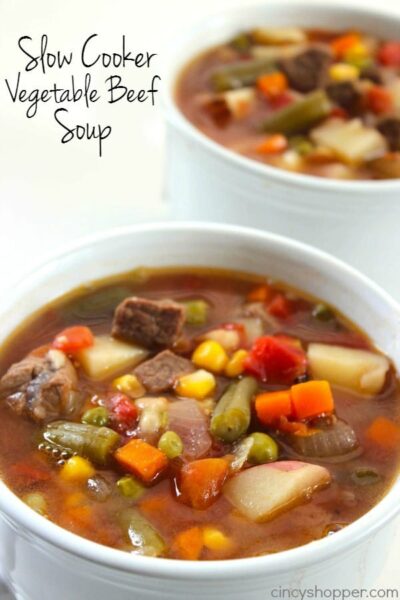 You will find this Slow Cooker Vegetable Beef Soup loaded with lots of vegetables, beef, and tons of flavor! You can toss all your ingredients in the Crock-Pot and have dinner ready when you are. Perfect fall and winter comfort food. Get the full recipe at Cincy Shopper.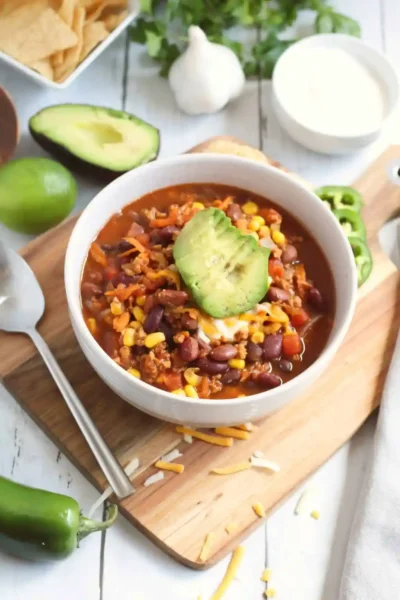 Slow Cooker Taco Soup is a delicious and easy alternative to taco night while still enjoying all your favorite flavors. This simple weeknight dinner will leave everyone asking for seconds! Get the full recipe at Cinnamon & Sage.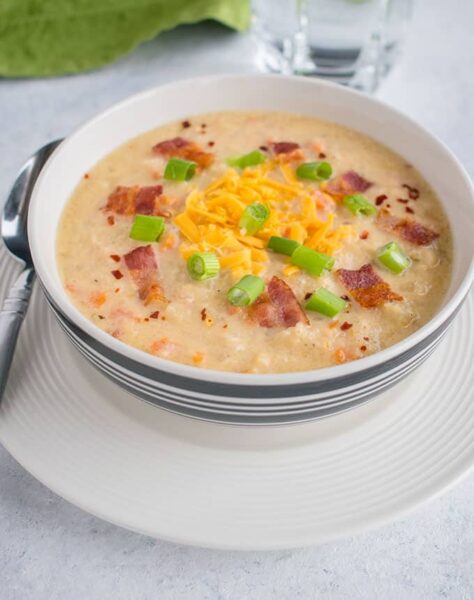 This Slow Cooker Cauliflower-Cheese Soup is so delicious and comforting! Serve it with toppings such as bacon and chives for a loaded cauliflower soup that'll knock your socks off! Get the full recipe at Cooking With Mama C.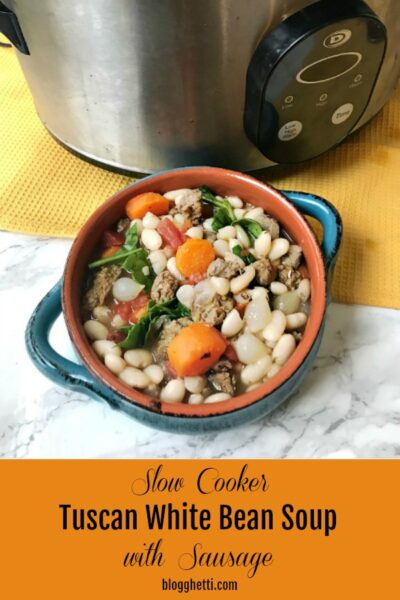 This slow cooker Tuscan White Bean Soup with Sausage is a perfect meal for the fall and winter. It's filled with healthy vegetables and uses your favorite sausage. Leftovers are even better. Get the full redcipe at Blogghetti.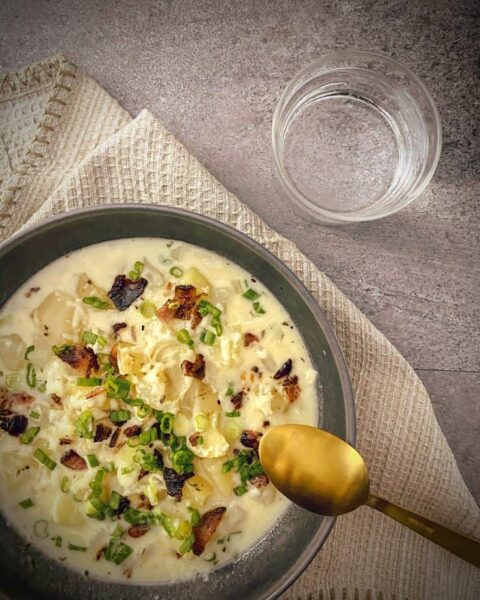 This hearty, creamy soup feels extra indulgent on chilly nights. And while it tastes absolutely sinful, each portion clocks just 300 calories! It's also extremely affordable, so you can feed the whole family on a serious budget. Instant Pot Loaded Baked Potato Soup is about to become your chilly weather weeknight favorite! Get the full recipe at Confessions Of A Grocery Addict.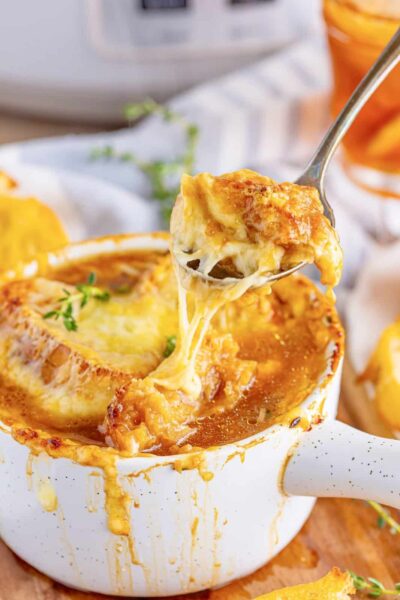 This Slow Cooker French Onion Soup is incredibly easy and so rich and full of flavor. See why this comforting soup is always a family favorite! Get the full recipe at The Country Cook.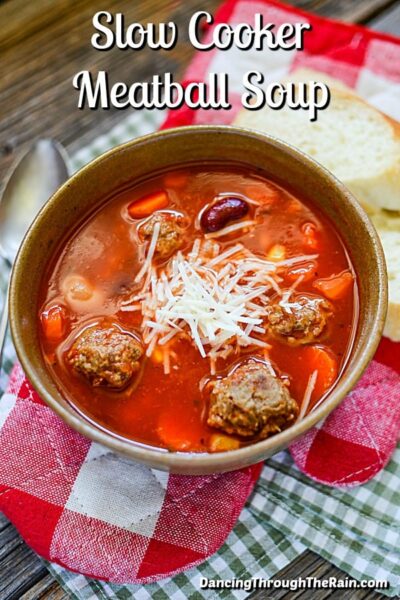 This flavorful Slow Cooker Meatball Soup soup is both healthy and easy to make! With frozen meatballs, beans, and veggies, your family will love this dish on a chilly night. Get the full recipe at Dancing Through The Rain.
Fall Chili/Stew in the Crockpot
Paleo Bean Free Beef & Bacon Chili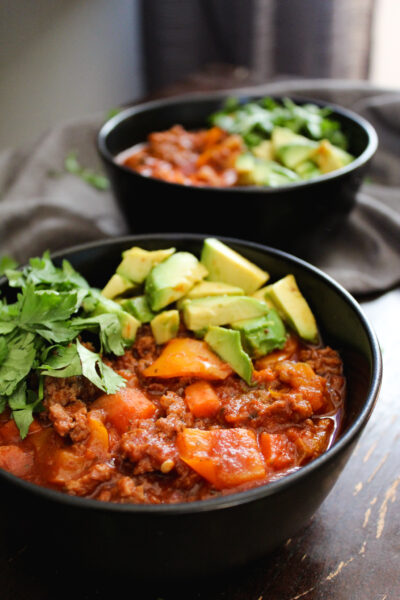 This Paleo crockpot chili will become a family favorite. Made with carrots, beef, bacon, and simple seasonings, it's hearty and delicious. Top it with cilantro, avocado, and any other toppings you love. Find it here on Scratch to Basics.
This Crock Pot White Chicken Chili is hearty, creamy and comforting. Make this easy slow cooker chicken recipe today! Get the full recipe at Fox & Briar.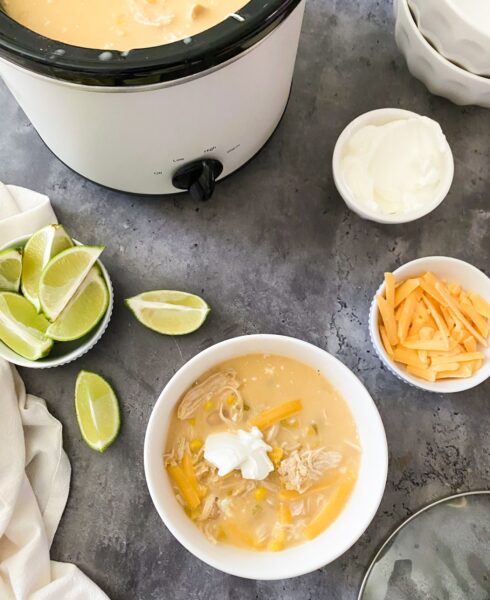 This white chicken chili is zesty and flavorful while being so easy to prepare. A great alternative to traditional chili, your family will love this hearty meal. Get the full recipe at Rachel Dodge.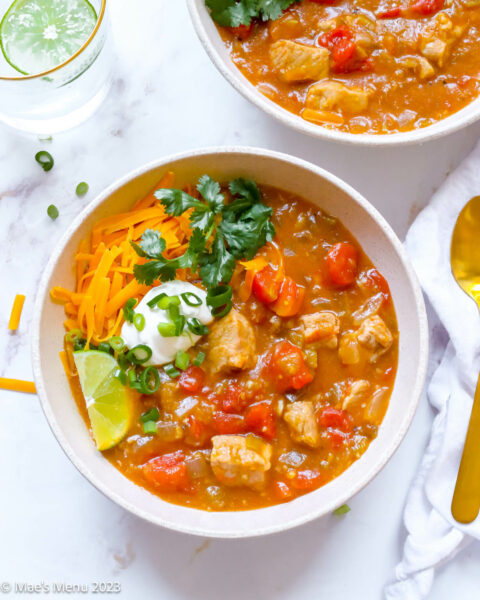 Colorado-style pork green chili: an easy-to-make and flavorful green pork chili recipe that doesn't require husking tomatillos or seeding jalapenos! Get the full recipe at Mae's Menu.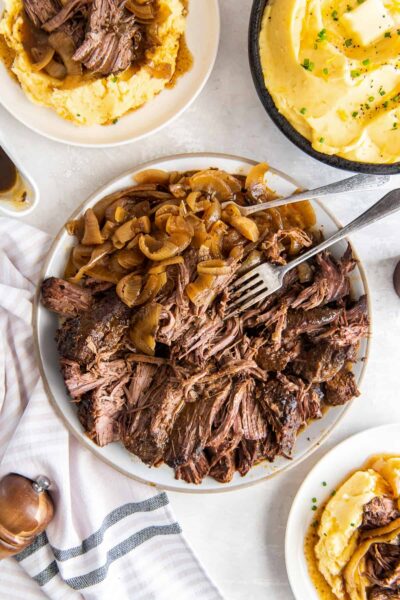 This versatile Tex-Mex style shredded beef is delicious served over a mound of mashed potatoes or wrapped in tortillas. Tender, flavorful Slow Cooker Green Chile Beef requires just 10 minutes of prep! Get the full recipe at Valerie's Kitchen.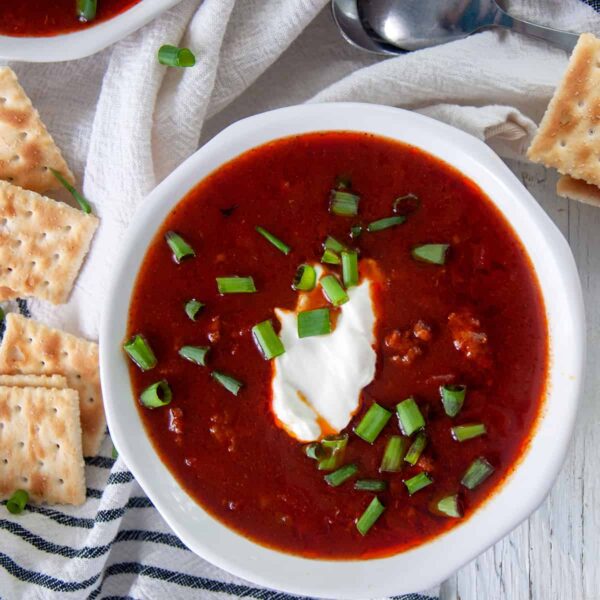 This Slow Cooker Chili con Carne is a classic recipe with all the hits. It is easy to make, flavorful and will feed the entire family. Get the full recipe at Ramshackle Pantry.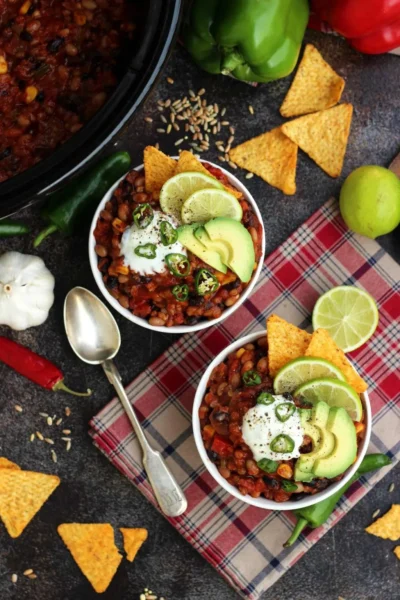 This slow cooker vegan chili recipe will delight your taste buds. It's not only wholesome but delicious and easy to make. A vegan twist on this classic comfort food for those chilly days ahead makes for a healthy dinner packed with nutrients brimming with flavor! Get the full recipe at Happy Kitchen.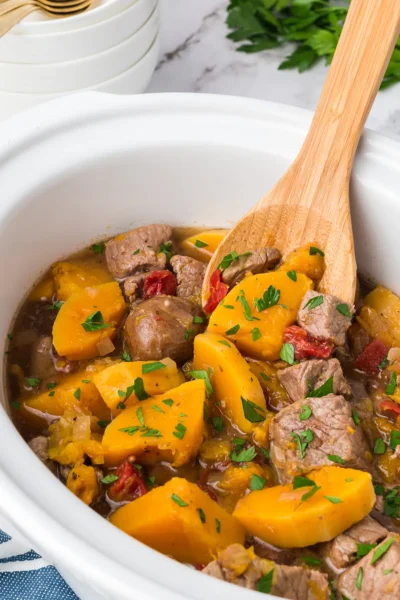 Get your healthy dose of Butternut squash stew on those cool fall and winter nights. This beef stew full of hearty veggies and fork-tender meat is sure to become a new family favorite! Get the full recipe at The Magical Slow Cooker.
Fall Crockpot Recipes with Chicken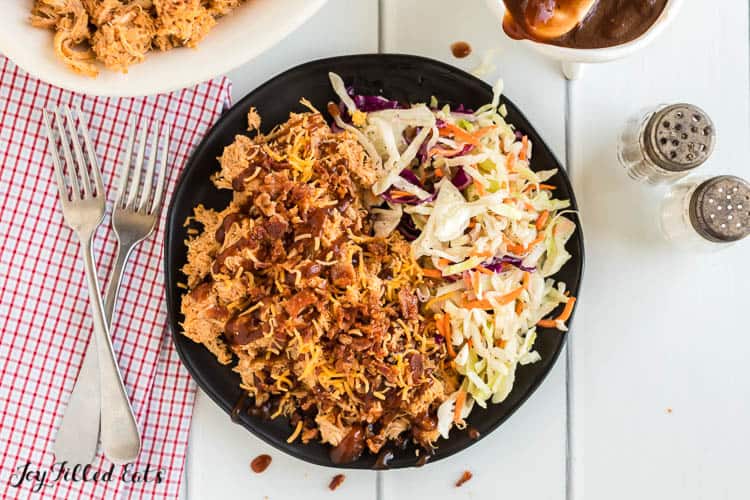 Bbq chicken cooks up with no effort in the crockpot or slow cooker. Set it and forget it. Get the full recipe at Joy Filled Eats.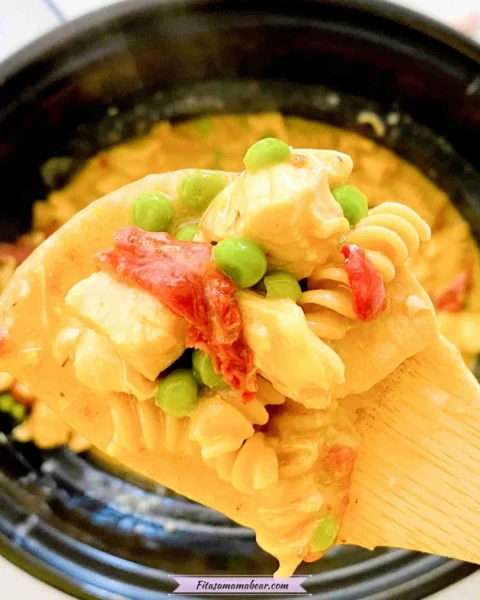 Save time in the kitchen and enjoy a classic comfort with this slow cooker chicken alfredo! Made with a creamy, dairy-free alfredo sauce this crockpot chicken recipe is a staple for busy weeknights. Get the full recipe at Fit As A Mama Bear.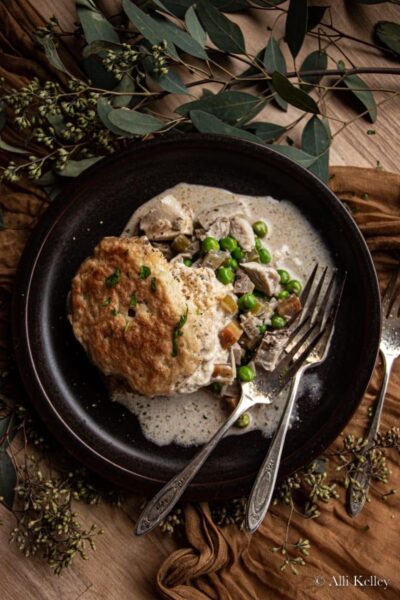 Hearty, creamy, and full of flavor – my crock pot chicken pot pie is comfort food at its finest! With the buttery biscuit crust, melt-in-your-mouth chicken, and tender vegetables, this dish will warm you up on the chilliest of days. Simply assemble the ingredients, then let your slow cooker do the rest! Get the full recipe at Longbourn Farm.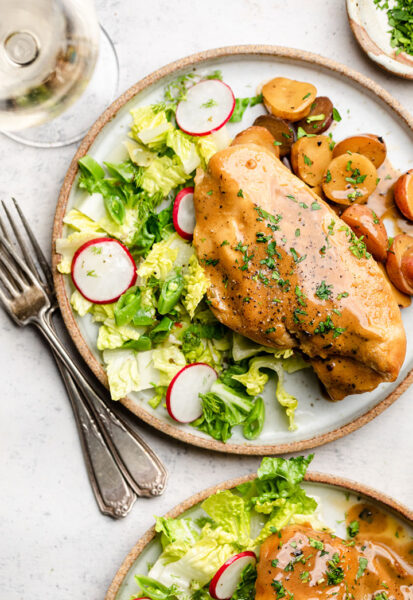 This crockpot maple dijon chicken is an easy, hands-off dinner made with boneless, skinless chicken breasts and a few kitchen staples. Get the full recipe at Life As A Strawberry.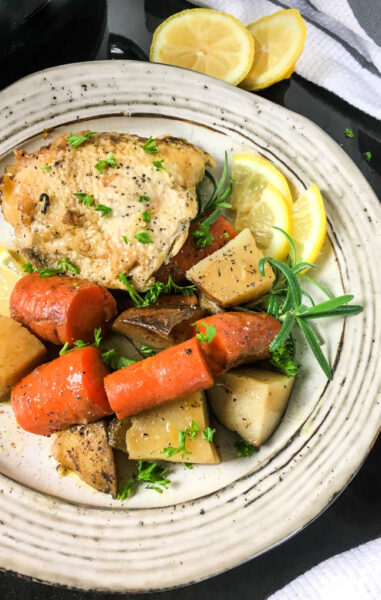 The bright citrus flavor of lemon combined with the fragrant aroma of rosemary makes these slow cooker rosemary Lemon Chicken Thighs a hit at the dinner table any night. Get the full recipe at Mommy Evolution.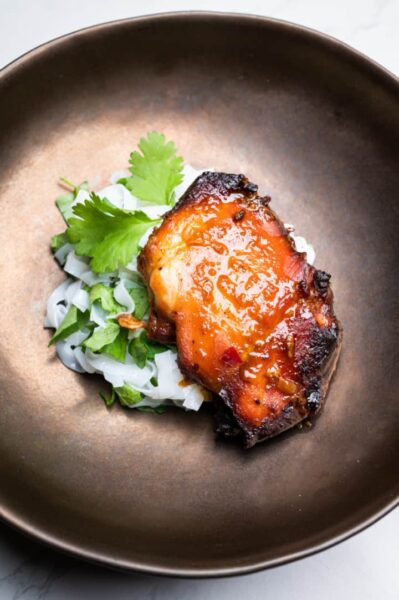 Healthy Orange Chicken is an easy, delicious meal. It's gluten-free, simple to put together, and can be made in your slow cooker. Serve with rice, noodles or a simple side salad. Get the full recipe at G-Free Foodie.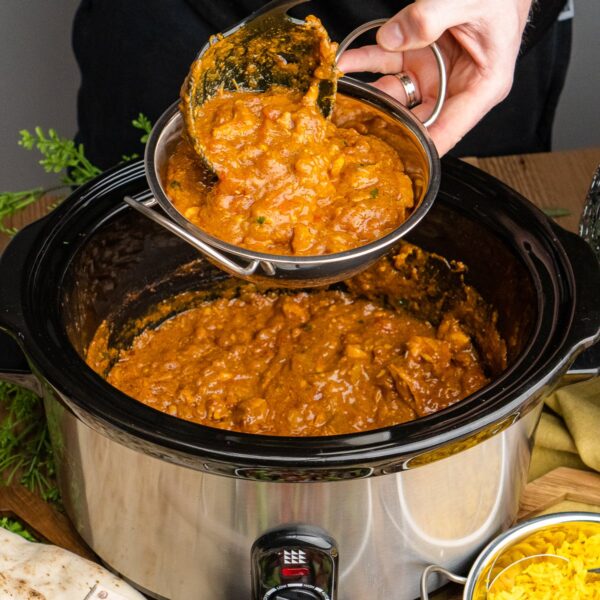 As the leaves start to turn and the air gets crisp, nothing warms the soul quite like a hearty slow cooker chicken curry. Packed with rich flavors and easy to prepare, this recipe is the perfect comfort food to cozy up with during the fall season. Get the full recipe at Flawless Food.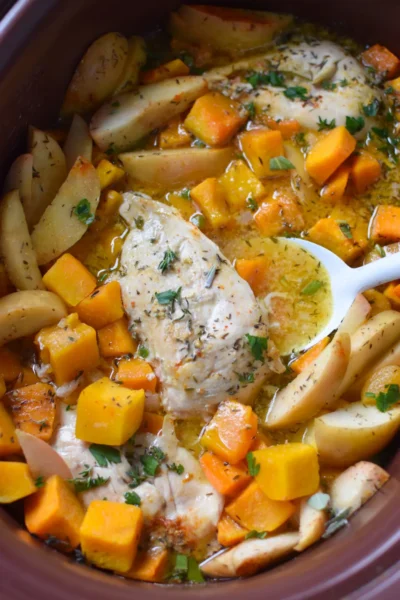 Crockpot Apple Chicken Breast Recipe is the perfect cool weather slow cooker meal. This dish screams fall with sweet apples, savory butternut squash cooked low and slow with chicken breasts and a sweet maple syrup sauce. The spices of ginger and thyme take this dish to the next level and really add a lot of beautiful flavor. Get the full recipe at A Cedar Spoon.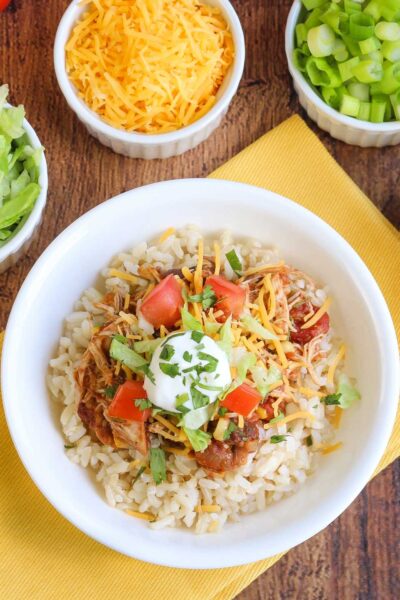 If your family loves burrito bowls, this easy recipe is sure to be a hit! And you'll love how easy it is to make! Get the full recipe at Two Healthy Kitchens.
Fall Crockpot Recipes with Pork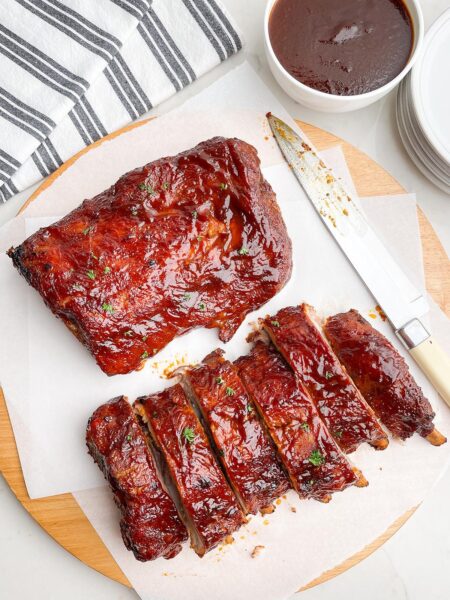 Dr. Pepper Crock Pot Ribs are perfectly fork tender and succulent, slathered in a rich and zesty Dr. Pepper barbecue sauce. Delicious and easy recipe. Get the full recipe at Midwestern Homelife.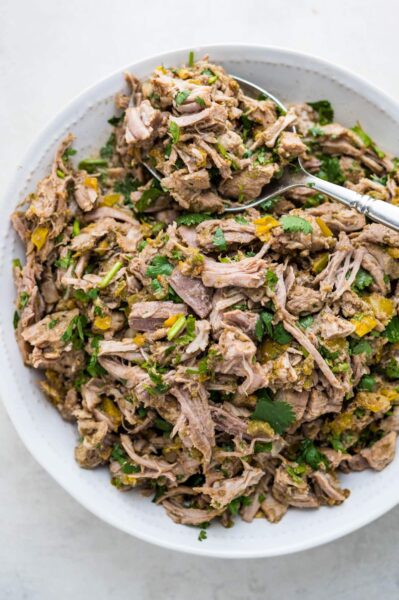 Beer-braised pork shoulder seasoned with flavorful Hatch green chiles is what my slow cooker lives for. This is my go-to Southwestern-style pulled pork recipe, and it makes a big batch to feed a crowd. Get the full recipe at Garlic & Zest.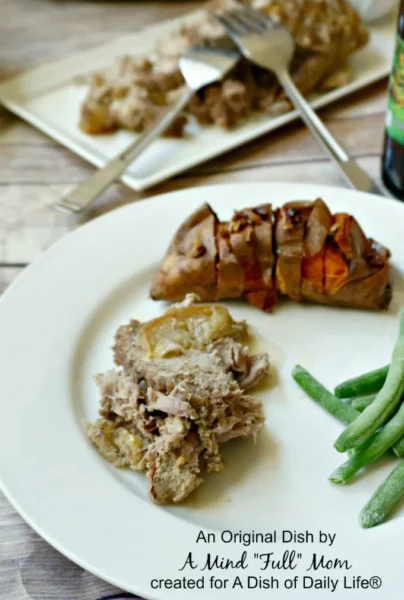 This fall Slow Cooker Pork Roast with Apples and Mustard is coated in a savory dry rub and stuffed with apples, then braised all day in the slow cooker with a tangy and sharp mustard and cider sauce. Get the full recipe at A Dish Of Daily Life.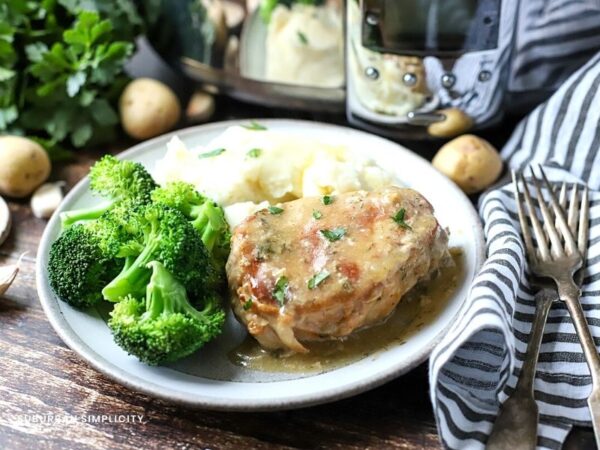 Easy Crock Pot Ranch Pork Chops slow cook to perfection with tangy ranch seasoning and only take 5 minutes of prep time. A delicious and comforting fall dinner that's a family favorite! Get the full recipe at Suburban Simplicity.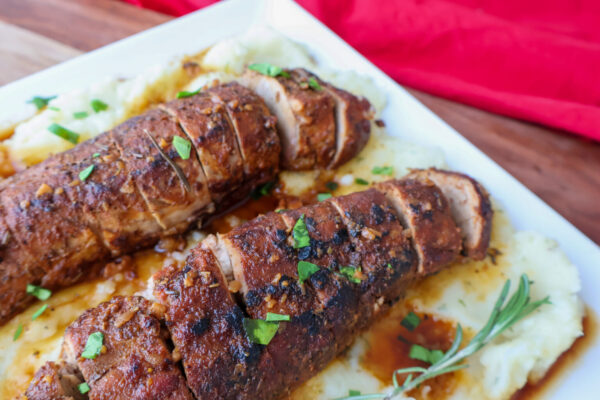 This easy Pork Tenderloin is easy, can be made ahead of time, and it's virtually hands-off, thanks to the magic process of cooking the pork in a crock pot. This recipe will give you tender and juicy pork that looks and tastes like it was made at your favorite Italian restaurant. Get the full recipe at Golden Grace Kitchen.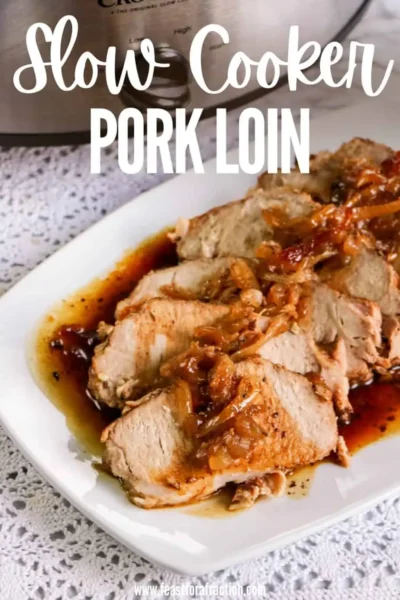 This easy Crock Pot Pork Loin delivers tender, juicy pork every time and it's completely hands-off. Flavored with brown sugar and balsamic vinegar, you also get a luxurious sauce perfect for Fall. Get the full recipe at Feast For A Fraction.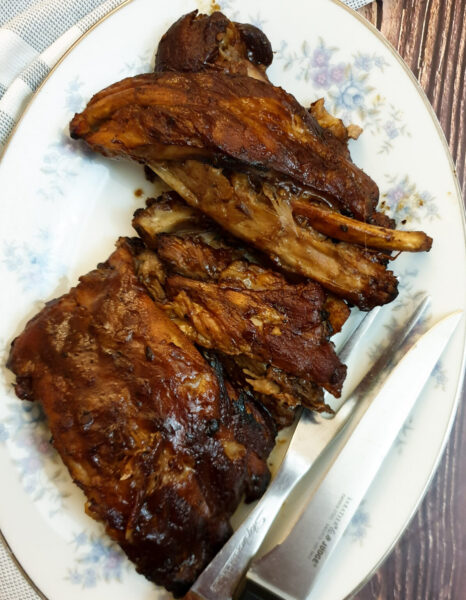 When the weather is turning chilly and you don't want to barbeque, you can still get all the flavors of a BBQ by cooking a rack of ribs in the slow-cooker. Get the full recipe at Foodle Club.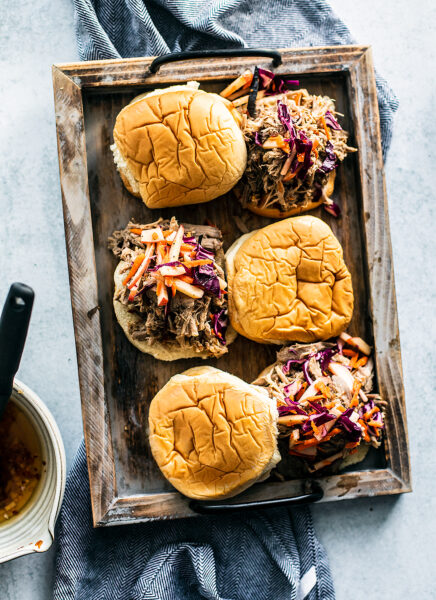 This pulled pork with apple slaw just screams for fall! You'll love the blend of smoky and sweet in this one. Get the full recipe at Killing Thyme.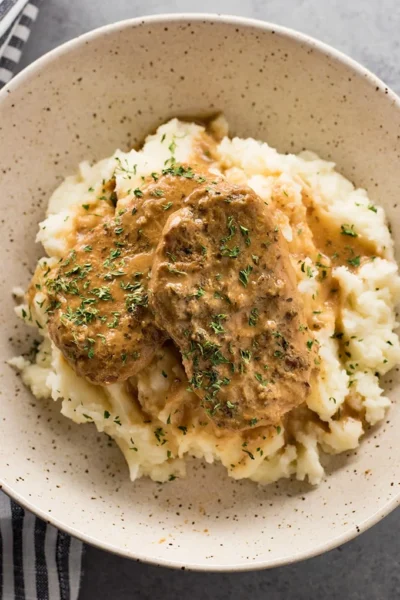 Slow Cooker Pork Chops are incredibly easy to make and smothered in a creamy, mouthwatering gravy! You can make pork chops right in your crock pot and have a hearty, comforting, and budget-friendly dinner the whole family will love! Get the full recipe at The Salty Marshmallow.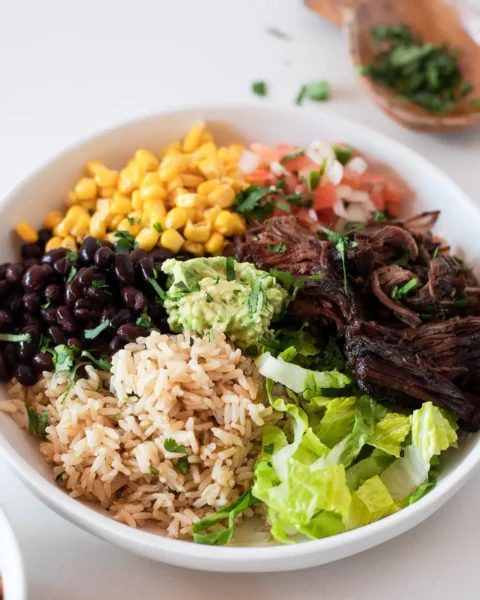 A great way to flavor steak for your next burrito bowl is with this easy recipe! We're taking Chipotle's steak flavors, and turning it into a super simple crockpot chipotle carne asada recipe. Start it in the morning, and enjoy it later in the day with all the fixings. Get the full recipe at Fit Mama Real Food.
Fall Crockpot Recipes with Beef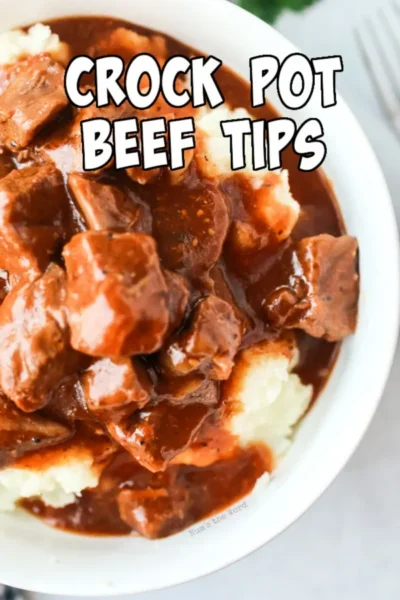 Crockpot Beef Tips are a set and forget it kind of meal. So easy to pull together and yet so incredibly delicious. Dripping with delicious BBQ gravy, when you serve these over mashed potatoes or noodles, your entire family will literally be begging for more. Get the full recipe at Nums The Word.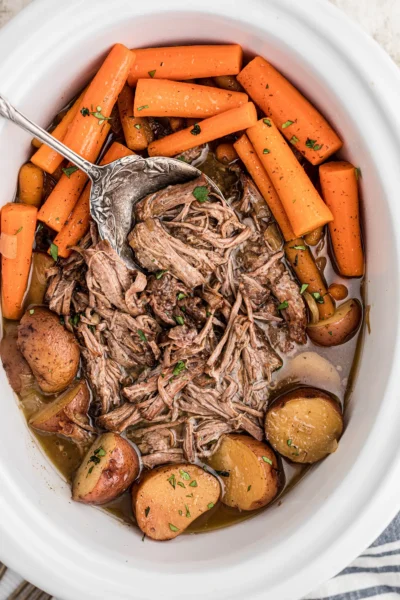 A nice sized chuck roast is cooked with carrots, onions, potatoes, and a few other ingredients for a savory one-pot meal the whole family is sure to enjoy! Get the full recipe at The Magical Slow Cooker.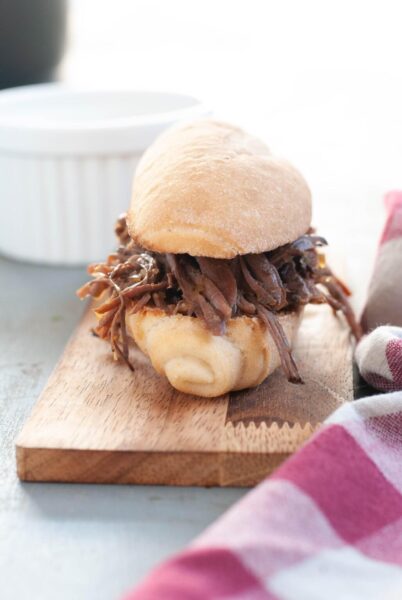 This classic, hot sandwich has withstood the test of time and for good reason: crunchy hoagie rolls loaded with flavorful, tender beef just can't be beat! I could never find a from-scratch recipe which drove me crazy. I didn't want to just use some package or can and I've finally found the BEST recipe that slow cooks all day to give you sandwiches that will get rave reviews. This recipe also has regular AND gluten free and dairy free options too–so you can feed just about anyone in your crowd. Get the full recipe at Allergy Awesomeness.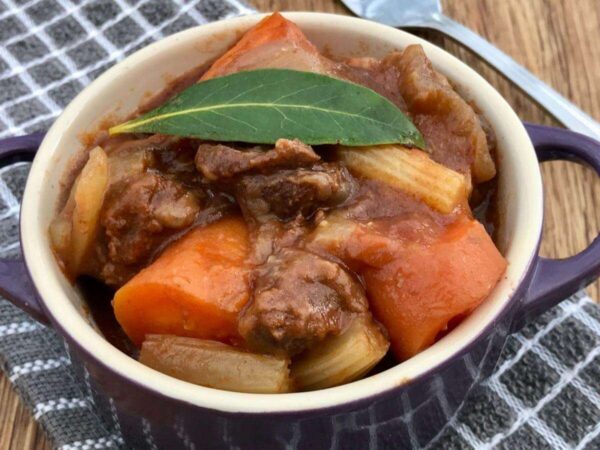 Slow cooker beef shin is tender and full of flavour. With just 10 minutes prep time, it's a nutritious, budget-friendly meal. Get the full recipe at Cinnamon and Kale.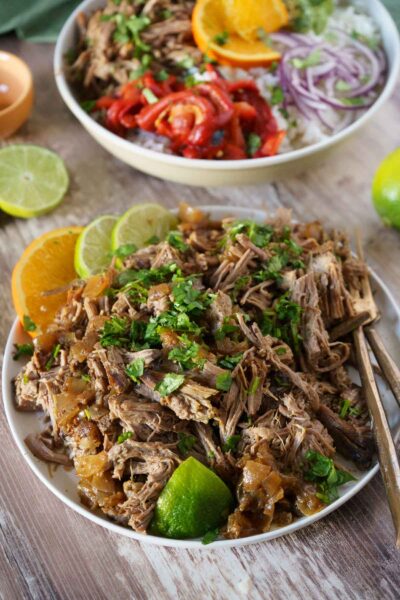 This shredded beef is not only ridiculously delicious, but it's also healthy and perfect for meal prep. With only 5 minutes of hands-on time, you can just throw all the ingredients into a crockpot and let it work its magic while you go about your day. Get the full recipe at Peel With Zeal.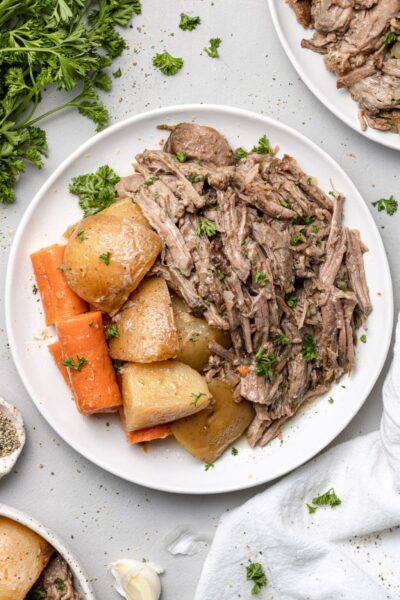 The best Slow Cooker Pot Roast Recipe. Learn how to cook a roast in a crockpot that comes out perfectly tender and delicious! Get the full recipe at The Clean Eating Couple.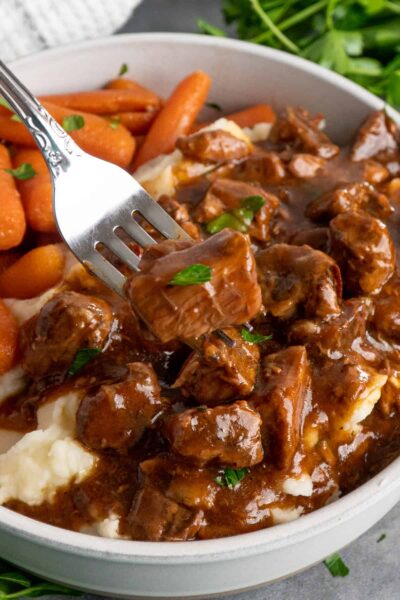 Indulge in the irresistible flavors of Crock Pot Beef Tips and Gravy. Seasoned stew meat is slow-cooked to perfection, creating mouthwatering beef paired with savory gravy. Serve it over your favorite starch for a truly satisfying meal. Get the full recipe at Slow Cooker Meals.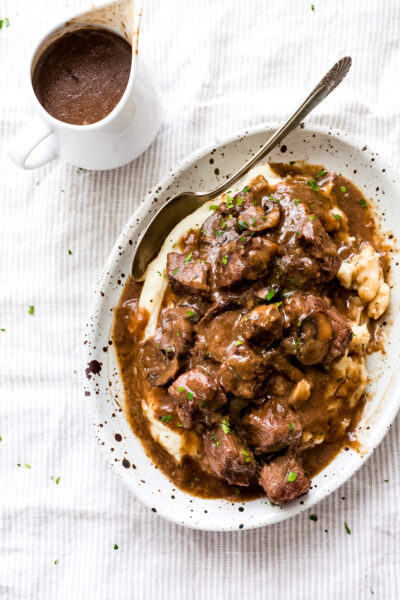 Homemade beef tips with mushroom gravy — as always with NO canned soups! My beef tips are ridiculously tender and easy to make in your slow cooker or instant pot. Serve beef tips over cauliflower mash, mashed potatoes, egg noodles, or rice! Get thr full recipe at Little Spice Jar.
The enticing aroma of beef, chipotle, onions, cumin and tomatoes is enough to make even the finickiest of eaters eager for dinner. Get the full recipe at Life's Ambrosia.
Vegetarian Fall Crockpot Recipes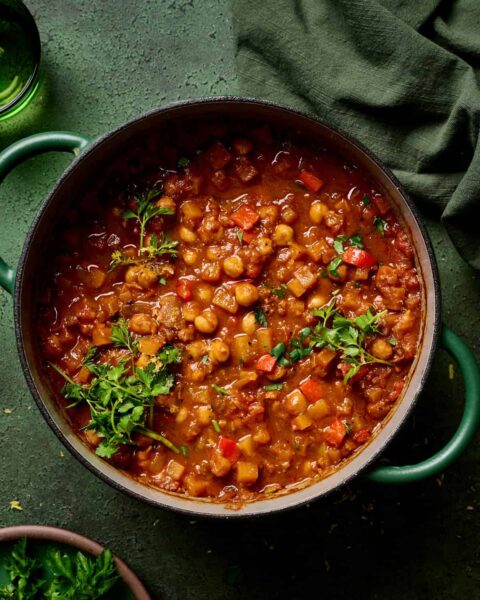 This comforting Vegan Tagine with Chickpeas is an aromatic Moroccan-inspired one-pot stew that'll warm you up from the inside. Featuring cozy and bold flavors, you'd never know it's vegan, gluten-free, and nutrient-dense! Get the full recipe at Rainbow Plant Life.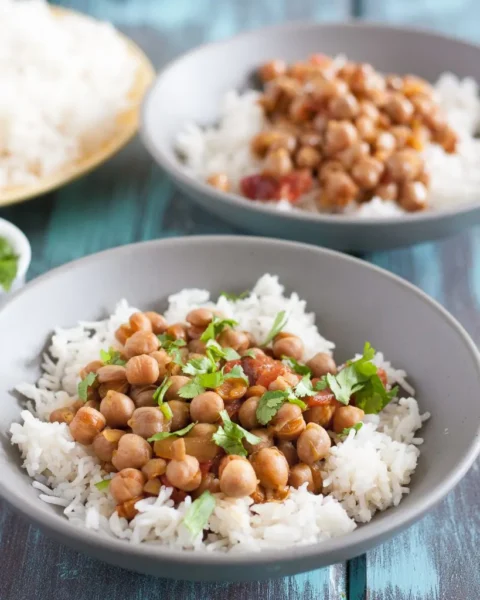 This easy slow cooker chickpea curry is a perfect, economical vegetarian fall dinner recipe! Get the full recipe at Goodie Godmother.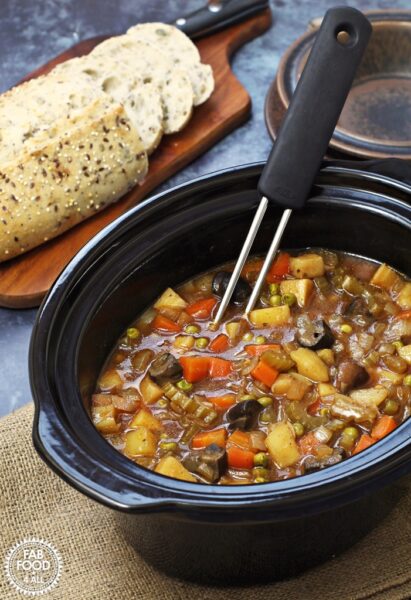 Easy Slow Cooker Vegan Stew is fat free and packed full of root vegetables, Chestnut mushrooms & peas in a tangy, tasty broth. Just serve with crusty bread to mop up the juices. Get the full recipe at Fab Food 4 All.
This Butternut Squash Chickpea Chili recipe can easily be made in your slow cooker or over the stove, and is packed full of veggies and protein. It's delicious on its own, or better yet, with a spoonful of mac and cheese! Get the full recipe at The Almond Eater.
Fall Crockpot Recipes with Pasta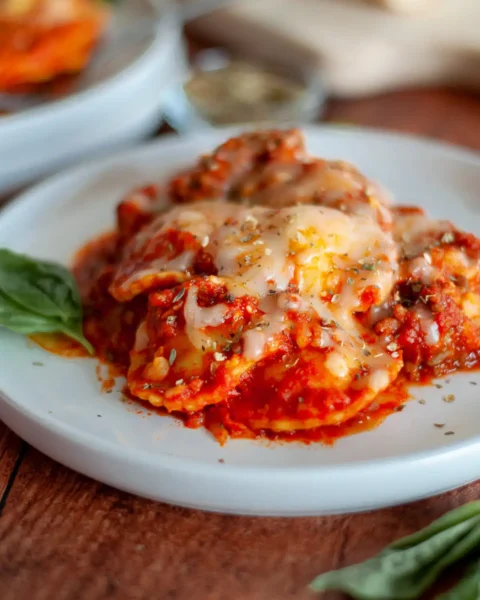 If you're a fan of easy meal ideas, this 4-ingredient slow cooker ravioli recipe is a must-try! Sometimes called "lazy lasagna", this yummy dish is the ultimate comfort food with all the flavors of lasagna with only 10 minutes of prep time. Get the full recipe at Our Love Language Is Food.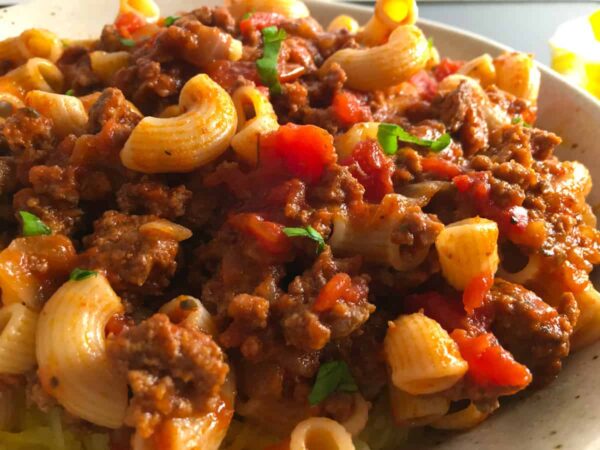 See why Crockpot goulash has been one of our favorite family recipes for decades! Get the full recipe at Summer Yule.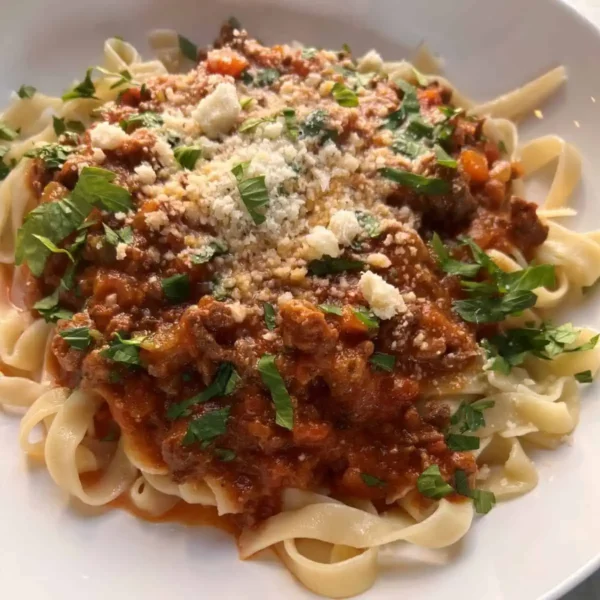 This Amazing Crockpot Bolognese is a rich and flavorful Italian-style sauce that is known for its hearty texture and robust taste! Get the full recipe at Entertaining The RV Life.
Miscellaneous Fall Crockpot Recipes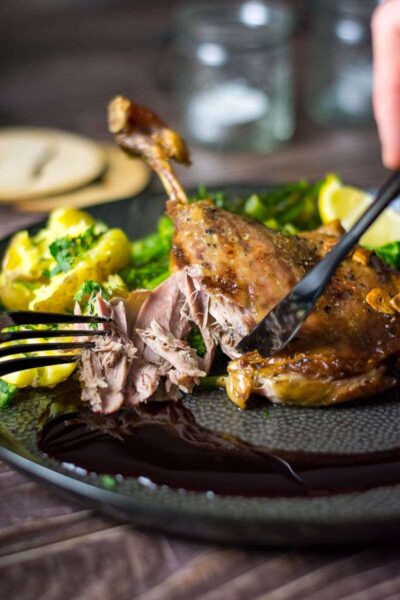 Indulge in the rich and tender flavors of Slow Cooker Duck Confit, perfectly complemented by a luscious cherry sauce. This elegant dish combines the convenience of slow cooking with the luxurious taste of succulent duck, creating a delightful culinary experience. Get the full recipe at Somebody Feed Seb.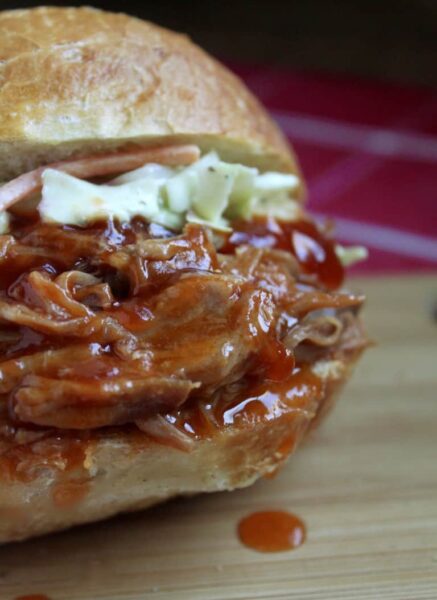 Such an easy dinner, you'll want to make it often! Pulled pork is a family pleasing meal that you'll be happy to make! Get the full recipe at Christina's Cucina.
Dinner Crockpot recipes for fall
With these amazingly simple fall crockpot recipes, your dinner meals are covered every night this autumn. When you use your crockpot (aka slow cooker), you can prep dinner in the morning, go about your day, and come home to a delicious hot meal ready to be dished and enjoyed.
Need more recipes?
Look no farther than these amazing collections of quick and easy recipes for your family to enjoy tonight.
Save this for later on Pinterest!