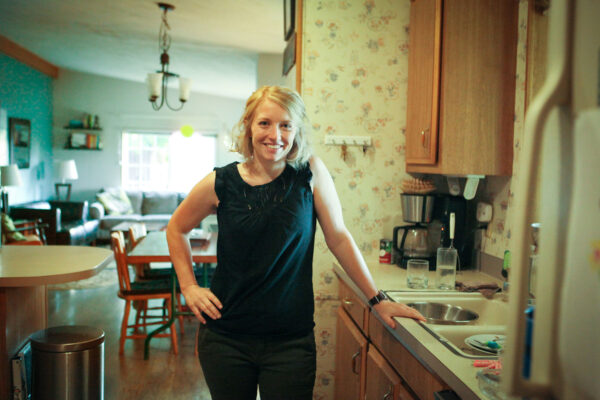 Hi there! Welcome to Scratch to Basics.
I'm Megan, a food lover, health nut, and recipe creator who has been running this site for over 4 years.
In college I barely knew how to boil water, and now I can whip up just about anything (including homemade crackers, tortillas, bread, sauces, salad dressings, and more) from scratch with no trouble.
I started this blog to provide help people see the power of real food. Simple, delicious, and nourishing food.
But I wasn't always into cooking and creating recipes.
In fact, I have a Bachelors Degree AND Master's Degree in Mathematics. (This is where I get the head tilt....huh?).
I'm a self-taught cook, and prioritize simple family friendly recipes that are adaptable to any diet, because I've been through pretty much all of them by now.
Several years ago, I started a health journey that opened my eyes to an even deeper level of awareness of food and how to nourish our bodies in the best way possible.
I was diagnosed with Hashimoto's and learned which foods feel best in my body, and which foods make it angry.
There's nothing I love more than providing a simple solution to someone who feels overwhelmed with life / health / food.
My recipes on Scratch to Basics are always gluten-free, most of them are also dairy-free and refined sugar free.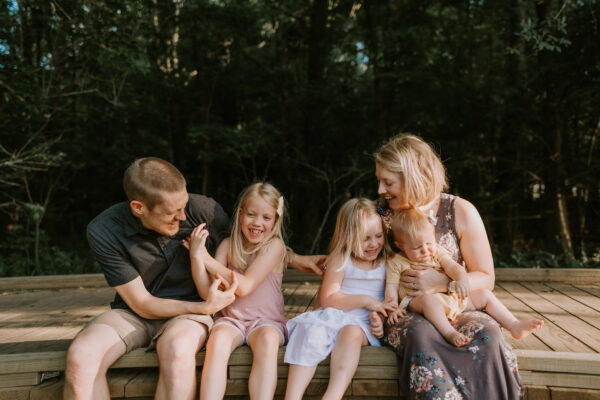 Through hours and hours of research, along with several iterations of what works for me and what doesn't, and I've learned that every body works differently.
I'm here to share what I've learned through my own research as well as working with nutritionists and functional medicine practitioners on my journey.
In the end, I've learned how to trust my intuition with food and cooking, and I want everyone to feel ease, freedom, and power when it comes to cooking dinner.
I'm a firm believer that food doesn't have to be complicated to be delicious.
Here at Scratch To Basics, you'll find simple recipes, real food ingredients, and food packed with flavor. Healthy food should taste good, and it doesn't need to take all day to get it ready.
Plus, you have my word that every recipe you see here on the site has been tested and fine tuned at least 3 times.
Background
Growing up, I was extremely picky.
"You want me to eat THAT!?" I would say with disgust.
My poor mother, patient as she was, rarely got me to eat anything green for my entire childhood.
I usually objected to dinner, never thinking I could help cook and make it taste how I wanted, but I'd always be up for making my own dessert.
Chocolate chip cookies and brownies were my specialty.
I loved food.
...when it tasted good, that is.
Blog Story
As I went through college, I realized I didn't know how to cook nearly as well as my roommates (one of which later went on to become a dietician).
I realized that I needed to take control of my food, and that there was a whole world of foods that I had previously rejected that I could find a way to enjoy.
It's not about what you eat, it's about how you eat it.
When I met my (now) husband, we would pick a cookbook and work our way through it, testing and trying each of the recipes.
I learned that experimentation is okay in cooking (and always encouraged here on STB).
I learned how to cook.
I learned how to make food taste GOOD - the way I wanted it to taste.
Through the years, I became the cook of the family.
I'd do the meal planning, the grocery shopping, and the cooking.
I started paying closer attention to the ingredient label on foods, and learned there is a LOT of ingredients in most foods that are only there to keep them shelf-stable at the store.
If you make the same thing at home, you can shorten the ingredient list significantly, thereby making it healthier, simpler, and BETTER. All in your own kitchen.
A spark was lit inside of me.
I started making anything and everything I could from scratch:
...and so much more.
I made my own bread (sourdough and not), pizza crust, hamburger buns, and even ground my own wheat berries into flour.
I fermented milk into yogurt, we made kombucha, kimchi, and sauerkraut.
You name it. We've made it in our kitchen.
Cooking for adults is one thing, but cooking for kids can be a whole other ball game. Which is why I ensure my recipes are kid-friendly (or with kid-friendly adaptations).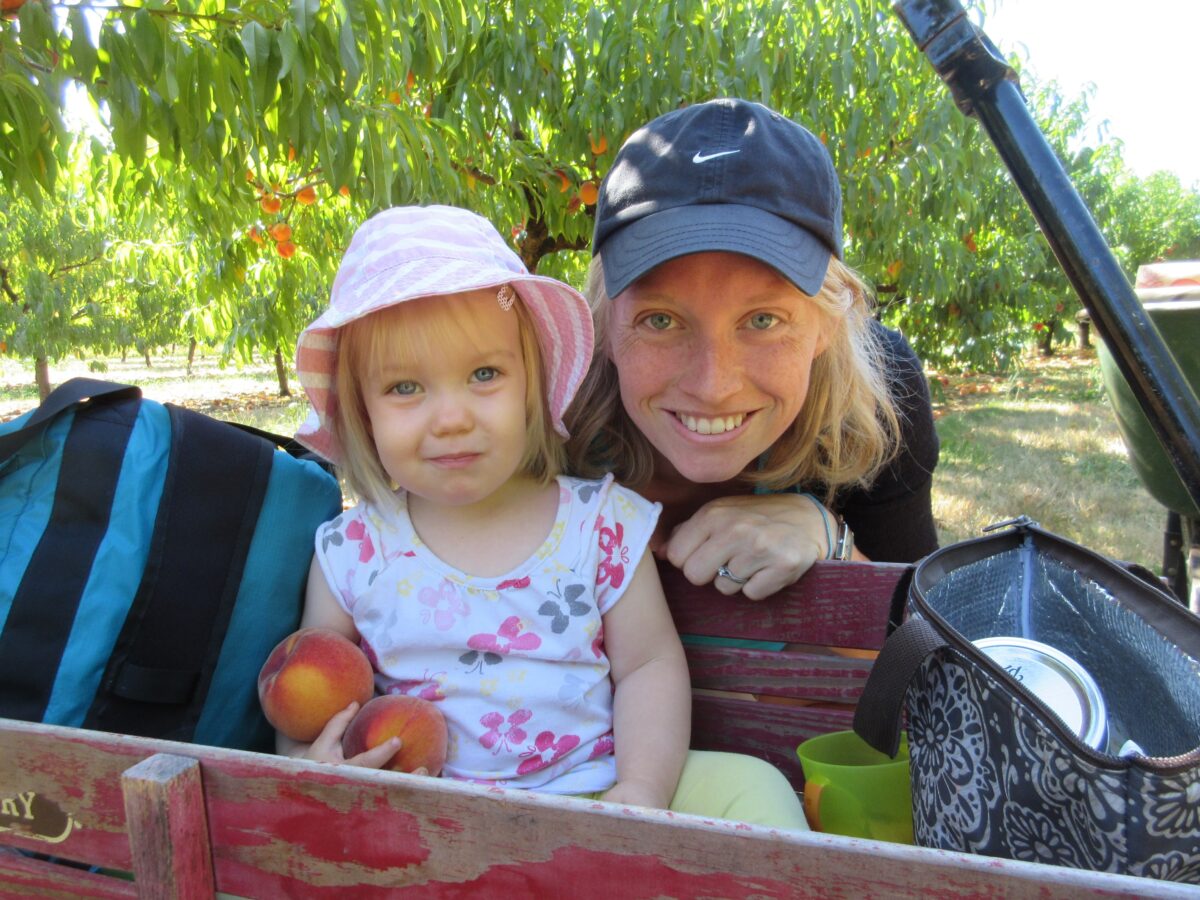 For my kids, pepper is not allowed on or near their food.
And, remember, I was extremely picky too. So I'm not complaining.
I want to empower families to cook more food at home.
And that doesn't mean it has to take up your entire life.
I provide simple, nourishing meals that are full of flavor. AND I provide reviews from products I've tested - all in an effort to make the time you spend preparing and eating food enjoyable.
Farm Life
In 2018, we moved with our two kids (at the time) to a mini farm on 5 acres.
We raised goats (and yes, I milked them AND was their goat midwife), raised pigs, chickens, and a farm dog.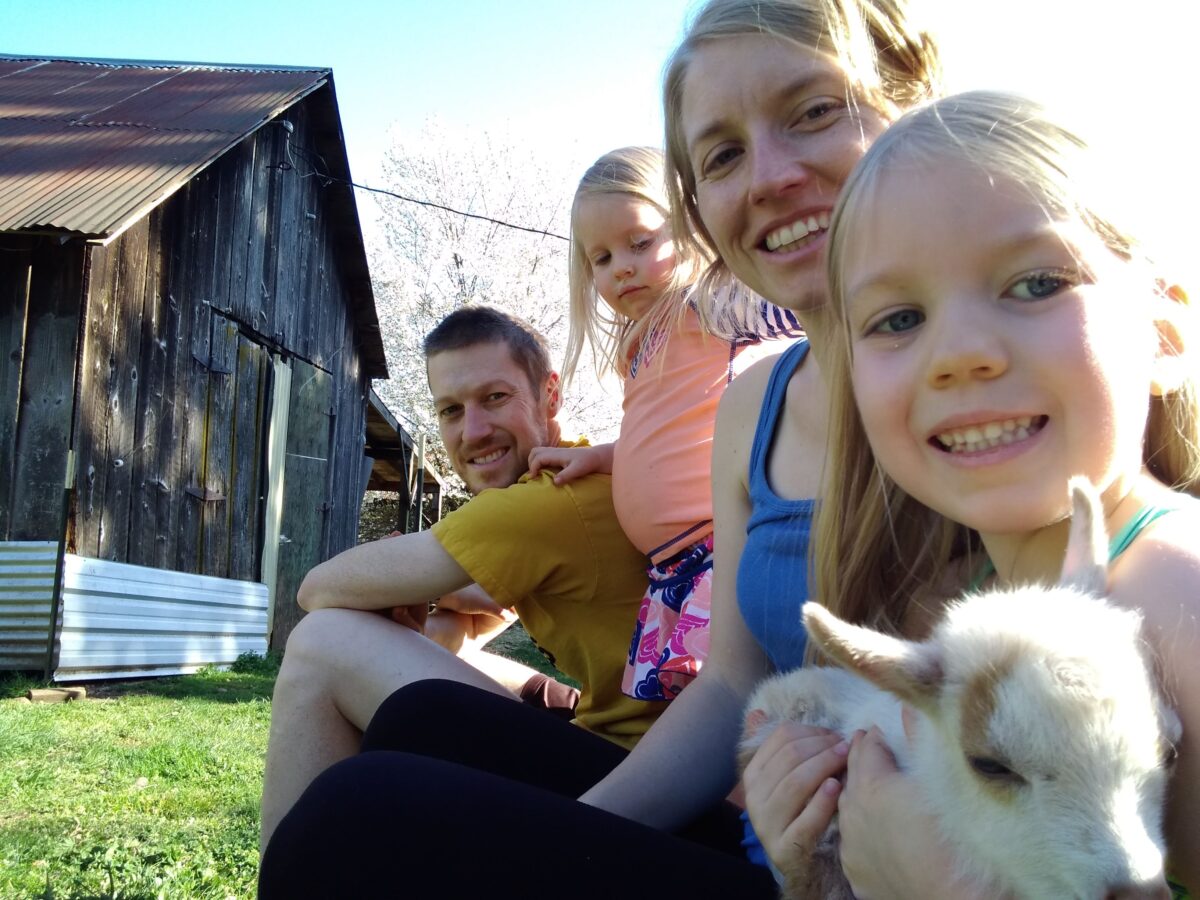 We learned how to grow our own food, and how to live in the abundance of wild fruit and old fruit trees.
It was an exciting adventure, one that we will cherish forever.
We also learned that we can support local farmers without BEING the farmers.
Now we live in East Texas, enjoying the sun and getting to know the new world we live in.
Education
While it's not 100% related to food, my education will show you that I know how to think logically and solve problems.
Bachelor's Degree in Mathematics - Whitworth University - Spokane, WA
Master's in Science in Mathematics - Oregon State University - Corvallis, OR
Coaching Certification - NLP Practitioner, NLP Life Coach, Certified in Hypnosis and Timeline Therapy through Zesty
Professional Career
2013 - 2014 - Actuarial Assistant at Blue Cross Blue Shield of Oregon
2014 - 2018 - Full time Household & Farm Manager
2018 - present - Food blogger at ScratchToBasics.com
2023 - present - Life coach at RedeemingRootsCoaching.com
Online publications
podcast Appearances
Here are a few topics you'll read about on STB:
Oh, and juuuuuust in case you're one of those people who LOVE personal-development like me, check out my coaching website and stay connected with me over there. I'd love to meet you and support you in whatever level you need to reach your goals.
No matter what brought you here, I'm so glad you're here. Please feel free to email me at [email protected] with any questions you might have.
Join my email list here and you'll get my meal planning templates as a free gift to you. Can't wait to keep in touch.